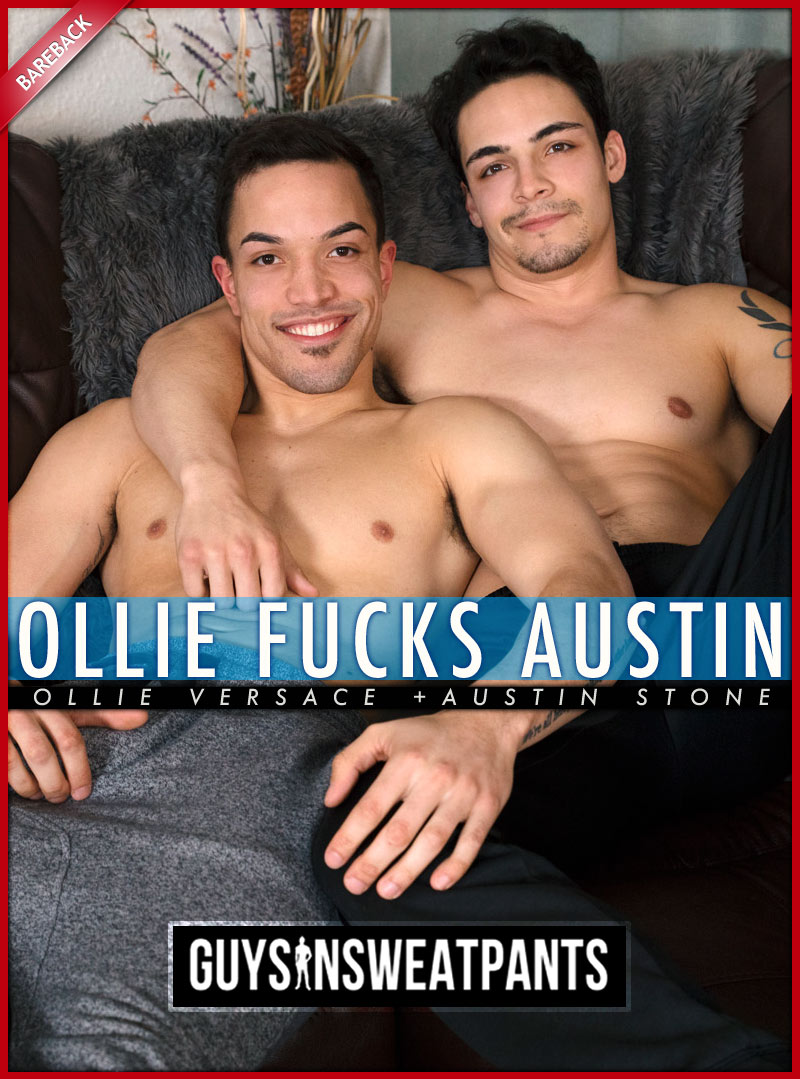 Ollie Versace Fucks Austin Stone at Guys In Sweatpants:
We couldn't be more excited to introduce these two new studs! This is Austin Stone's very first video. Therefore, he couldn't have been more lucky having Ollie Versace (formerly Ollie at SeanCody and Rix at ActiveDuty) and his beautiful, uncut cock fuck his brains out in it.
These two clicked right off the bat. This made everything that much hotter: the passionate kissing, eye watering cock sucking, and hot fucking. Austin Stone admitted he hadn't had sex in almost a year before this. So, it took a minute for Ollie Versace to get him loosened up. But, once Austin got used to it, it was on!
It's almost like Austin Stone was reminded how much he loves getting plowed as Ollie Versace's rock hard bod and cock had him held down owning his hole. Austin loves facials so when Ollie decided he was ready, he pulled out, and busted his load on (and way past) his face!
Watch as Ollie Versace Fucks Austin Stone at GuysInSweatpants
Watch as Ollie Versace Fucks Austin Stone at GuysInSweatpants