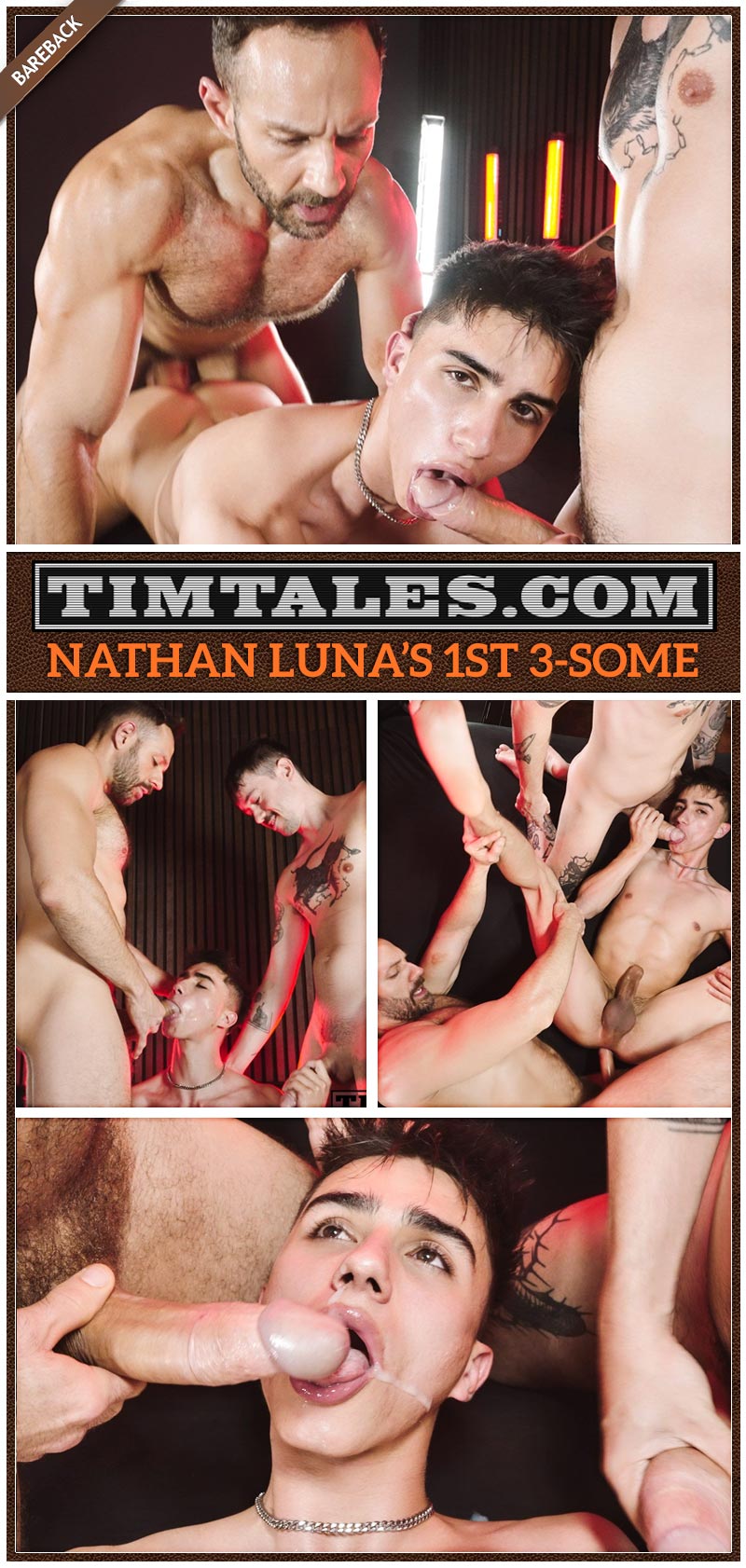 Mario Galeno and Lucio Davoli Fuck Nathan Luna in 'Nathan's First 3-way' at TimTales:
It's newcomer Tuesday on Timtales and we got a Colombian cutie bottom boy to present you.
Meet Nathan Luna [JustFor.Fans: nathanazzz] from Bogota, Colombia. Cute as fuck, he's young and full of cum. So, of course, such a cutie deserves a big Timtales debut with not just one but two massive cocks.
Alpha top Mario Galeno and Lucio take turns on that buttery smooth raw ass. It's Nathan's first threesome and it's epic! Welcome to Timtales guapo. Enjoy ;)
Watch as Mario Galeno and Lucio Davoli Fuck Nathan Luna at TimTales
Watch as Mario Galeno and Lucio Davoli Fuck Nathan Luna at TimTales