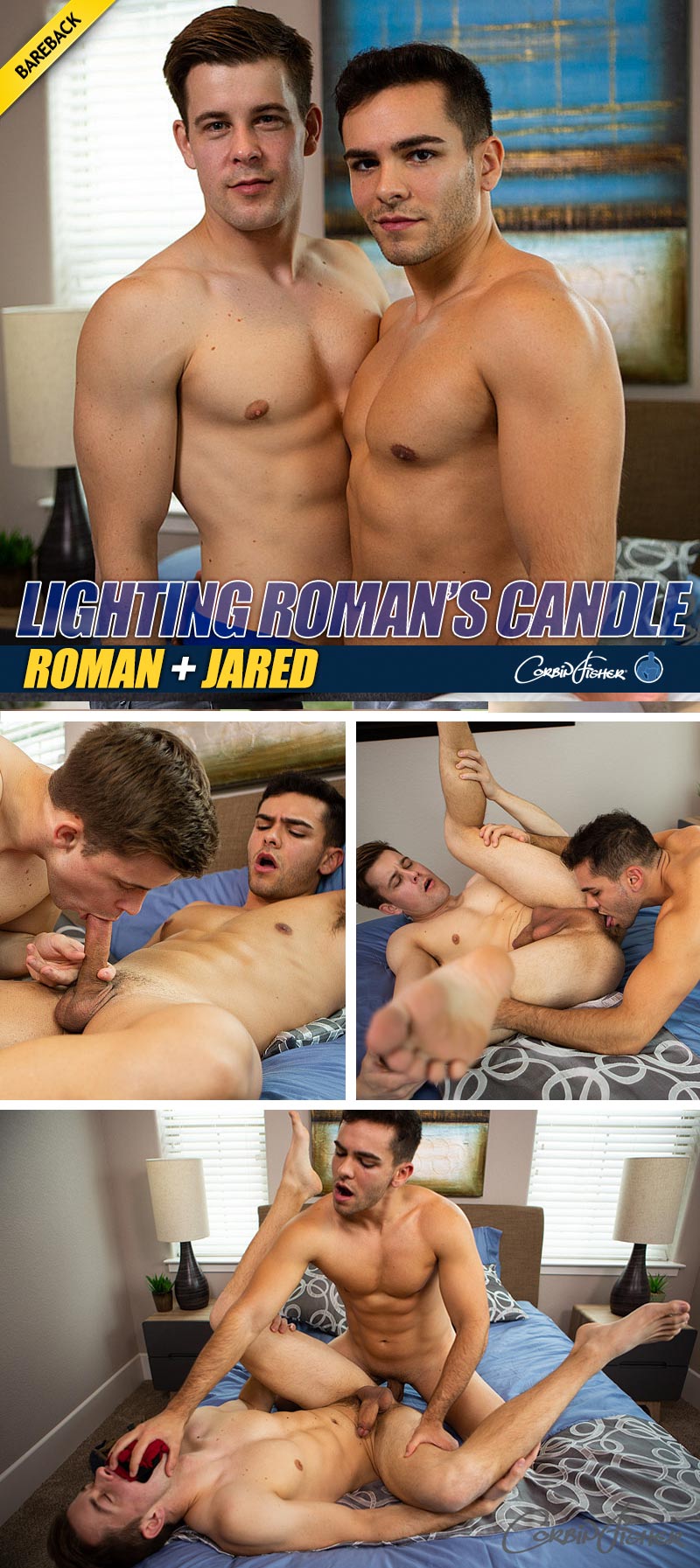 Jared Bottoms For Roman (aka Damian Night) in 'Lighting Roman's Candle' at Corbin Fisher:
Roman (aka Damian Night) and Jared each landed at CorbinFisher around the same time – something they can't help but chat about a little at the outset of this episode. They got a kick out of how far they've each come since then, and how much sexier each has become since then! Their first on-camera meeting was remarkably hot and let us all know they had bright futures at Corbin Fisher, and in this one they take things to all new levels!
It's obvious Roman and Jared each remember their first time together quite fondly, and had spent the time since looking forward to more. It makes sense these two would get along so well, really. They're attracted to one another, turned on by the same things, are each insatiably horny most all the time, and each know full well Roman's cock is a perfect fit for Jared's hole.
It is also obvious Roman likes to fuck precisely how Jared likes to get fucked – hard, fast, long and steady. Roman goes to town on Jared's ass, and Jared loves every bit of it. The only time they take a break from Roman drilling Jared like that is when Jared takes charge and fucks himself with Roman's cock hard, fast, long, and steady! By the end of it all, the cum is everywhere!
Watch as Roman Fucks Jared at Corbin Fisher
Watch as Roman Fucks Jared at Corbin Fisher