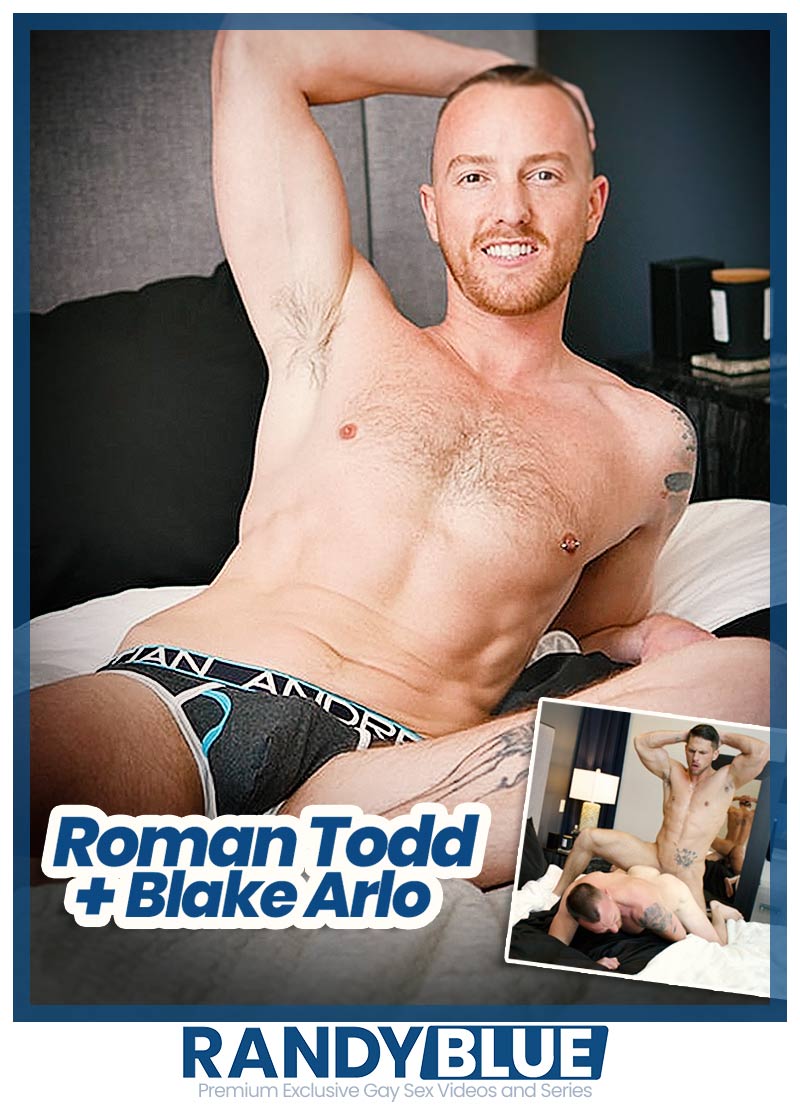 Roman Todd Fucks Blake Arlo at RandyBlue:
Roman Todd makes it clear HE is in charge of Blake Arlo when he struts in, tosses aside Blake's cell phone, takes him in his arms, and makes out with him. This is just fine with Blake whose own passion is ignited by Roman's urgent lust as he eager sucks the superstar and takes a face-fucking.
Blake Arlo is doubly excited when Roman flips him over, eats his ass and manhandles it — then plows him hard. Blake shows just how much he likes it by raising up his ass to meet Roman's cock thrusts. Roman's sexual energy is unquenchable and he's still in charge even when he lets Ryan him ride his cock every way possible.
Roman Todd's sexual power is visibly manifested in his rippling, pumped-up muscles that flex even more as he fucks RandyBlue newcomer Blake Arlo in the back and doggy style, determined to make him cum. At the end Roman flips Blake again and shoots a thick load over him and then kisses him passionately as though to tell him he's just owned his ass.
Watch as Roman Todd Fucks Blake Arlo at RandyBlue
Watch as Roman Todd Fucks Blake Arlo at RandyBlue