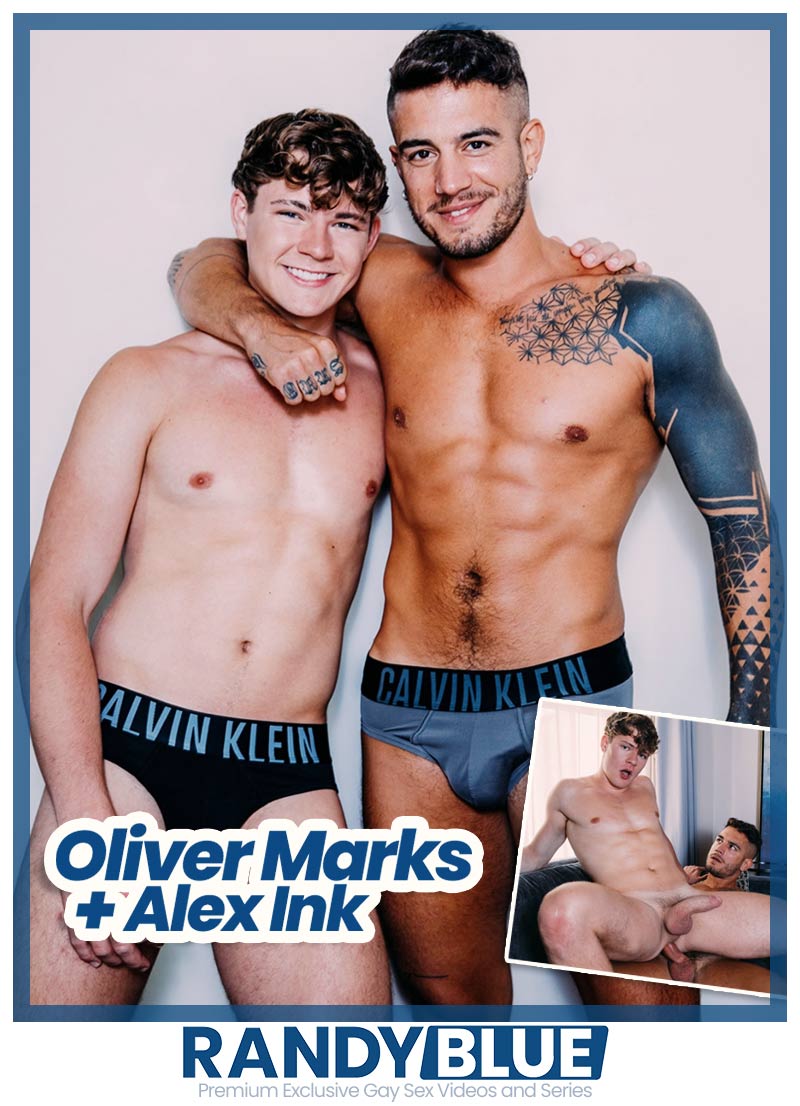 Alex Ink Fucks Oliver Marks at RandyBlue:
TWO rising stars make their RandyBlue debuts as Alex Ink power tops and breeds Oliver Marks! Alex comes up from behind to affectionately seduce Oliver, who easily succumbs and goes down on him. Alex makes short work out of owning Oliver's mouth and throat, tempering his dominance with passionate kisses.
Alex Ink soon eats out Oliver Marks's bubble butt and works his boss energy so well that Oliver actually says he needs his cock. Alex takes him up on that and pounds his hole, truly enjoying it while manhandling Oliver. It soon turns out that Alex is even-handed as he takes his turn sucking and deep-throating Oliver's big dick and receiving a little rough-housing from the curly-haired twunk.
Alex Ink takes back control entirely, first by letting Oliver Marks ride him and take his cock deep. and then by flipping him on his back to suck him, work over his hole and fuck him hard. With his gaze riveted on Oliver as he pounds him, Alex soon cums and breeds him and without skipping a beat, he helps Oliver shoot his load too. Even at the end, their passion remains, now coupled with cum-soaked glee.
Watch Alex Ink Fucks Oliver Marks at RandyBlue.com
Watch Alex Ink Fucks Oliver Marks at RandyBlue.com