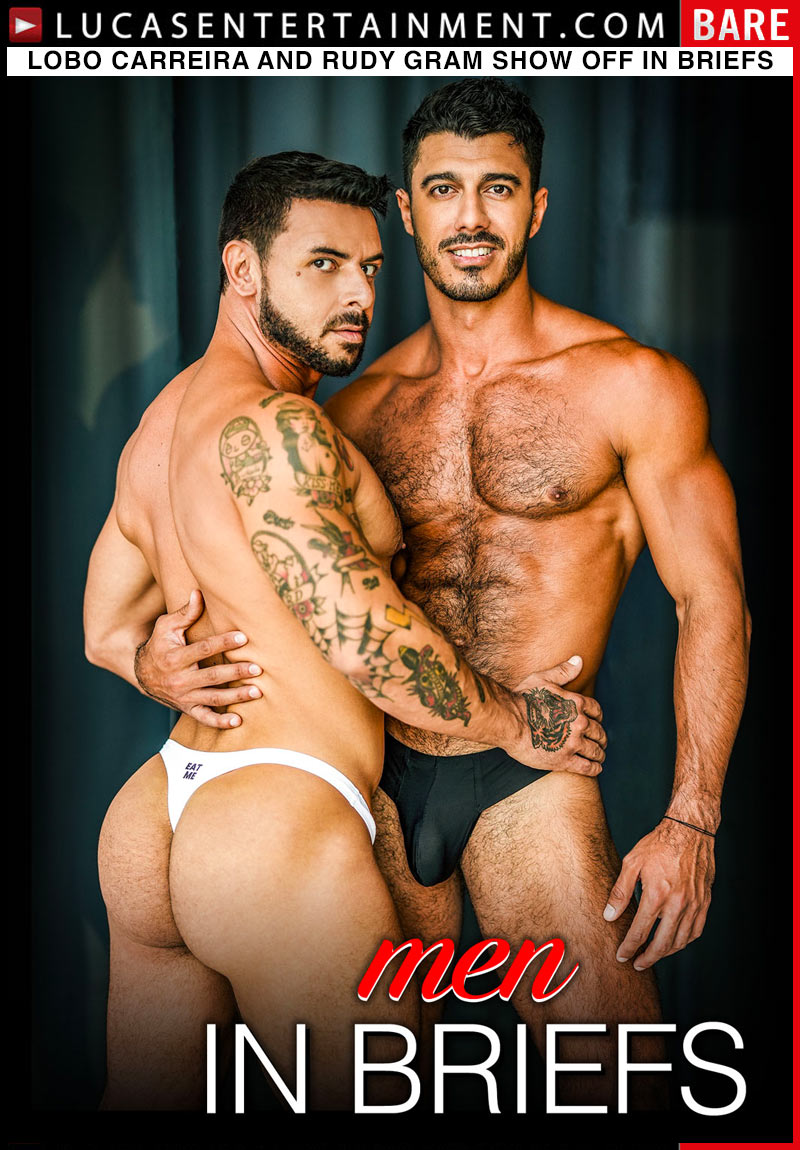 Lobo Carreira and Rudy Gram Show Off In Briefs in 'Men In Briefs, Scene 1' at Lucas Entertainment:
When you imagine two incredibly attractive men showing off their amazing bodies in small and skimpy briefs, Rudy Gram and Lobo Carreira certainly come to mind. Lobo's stunning good looks are thanks to his strong genetics and Portuguese heritage, and Rudy Gram can say the same for his Italian background.
Here, both Rudy Gram and Lobo Carreira delve into and explore a shared fetish they both enjoy: admiring hot guys in briefs. They model underwear for each other—and for you. As they enthusiastically put themselves on display, they become increasingly turned on, creating an irresistible atmosphere before the sensual experience of sucking and fucking begins!
Watch as Rudy Gram Fucks Lobo Carreira at LucasEntertainment
Watch as Rudy Gram Fucks Lobo Carreira at LucasEntertainment