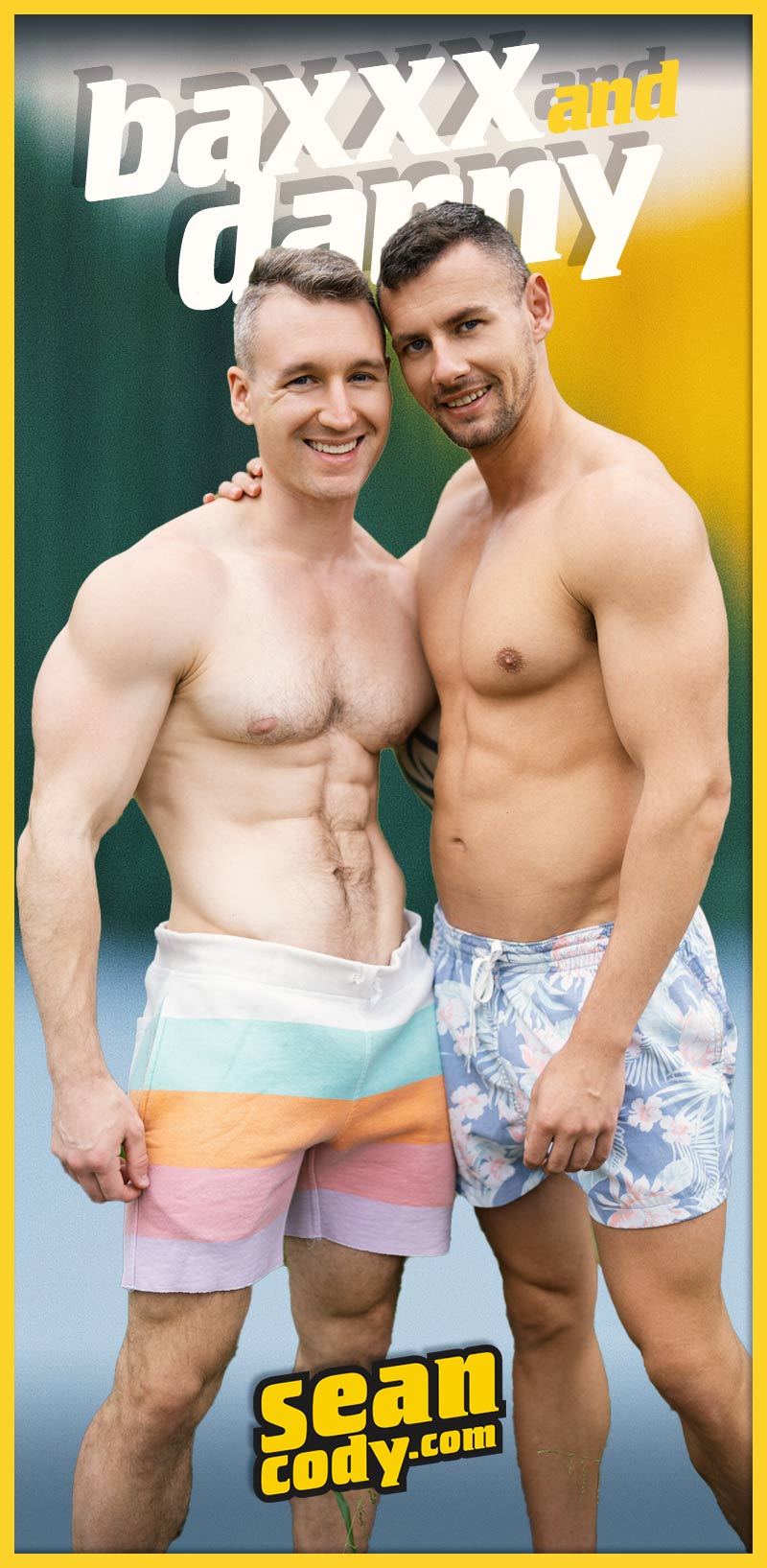 Baxxx Fucks Danny at SeanCody:
Bearded cutie Danny and tattooed hunk Baxxx flex their big arms and chests as they hike outside, then quickly undress once they're alone together.
"Bet you can't wait to have this inside, huh?"
Baxxx asks as the bottom sucks him, then he has Danny sit on his face before riding his cock.
"Oh, fuck!" Danny moans as Baxxx pounds him from behind, and tells him, "Go deep!"
The vocal top keeps up the dirty talk till he fucks a load out of Danny in missionary and cums on his chest.
Watch as Baxxx Fucks Danny at SeanCody
Watch as Baxxx Fucks Danny at SeanCody