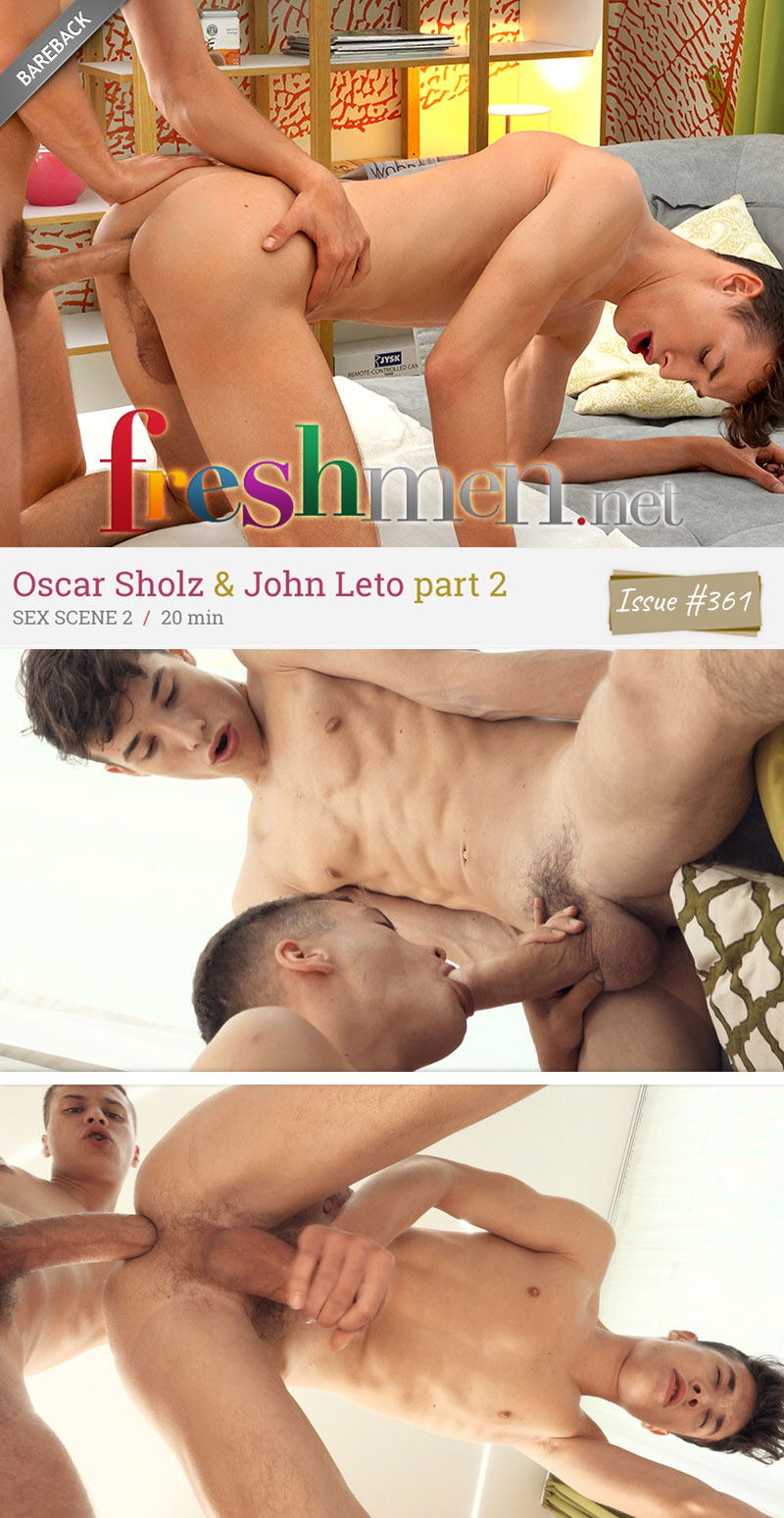 After a steamy shower in part one, John Leto and Oscar Scholz rekindle the passion on the sofa. Their undeniable chemistry leads to blowjobs, rimming, and intense action. Watch as John's magic brings Oscar to climax while being expertly bottomed. The scene ends with both guys sharing sticky, satisfying orgasms.
Oscar Scholz Fucks John Leto in 'Issue 361, Scene 2' at Freshmen:
After the first part's sticky ending, John Leto and Oscar Scholz jump into the shower together. As soon as they are back on the sofa, the action can start again.
The chemistry between the two is undeniable and they have unfinished business. John Leto and Oscar Scholz exchange blowjobs before Oscar rims John's butt. John is an excellent bottom and Oscar knows it. As soon as Oscar penetrates his butt, John starts to use his magic to bring Oscar closer and closer to orgasm.
After experimenting with several different positions, John Leto cums whilst being fucked by Oscar Scholz, the top following right after, covering his partner's butt with another sticky cumshot.
Watch as Oscar Scholz Fucks John Leto at Freshmen
Watch as Oscar Scholz Fucks John Leto at Freshmen