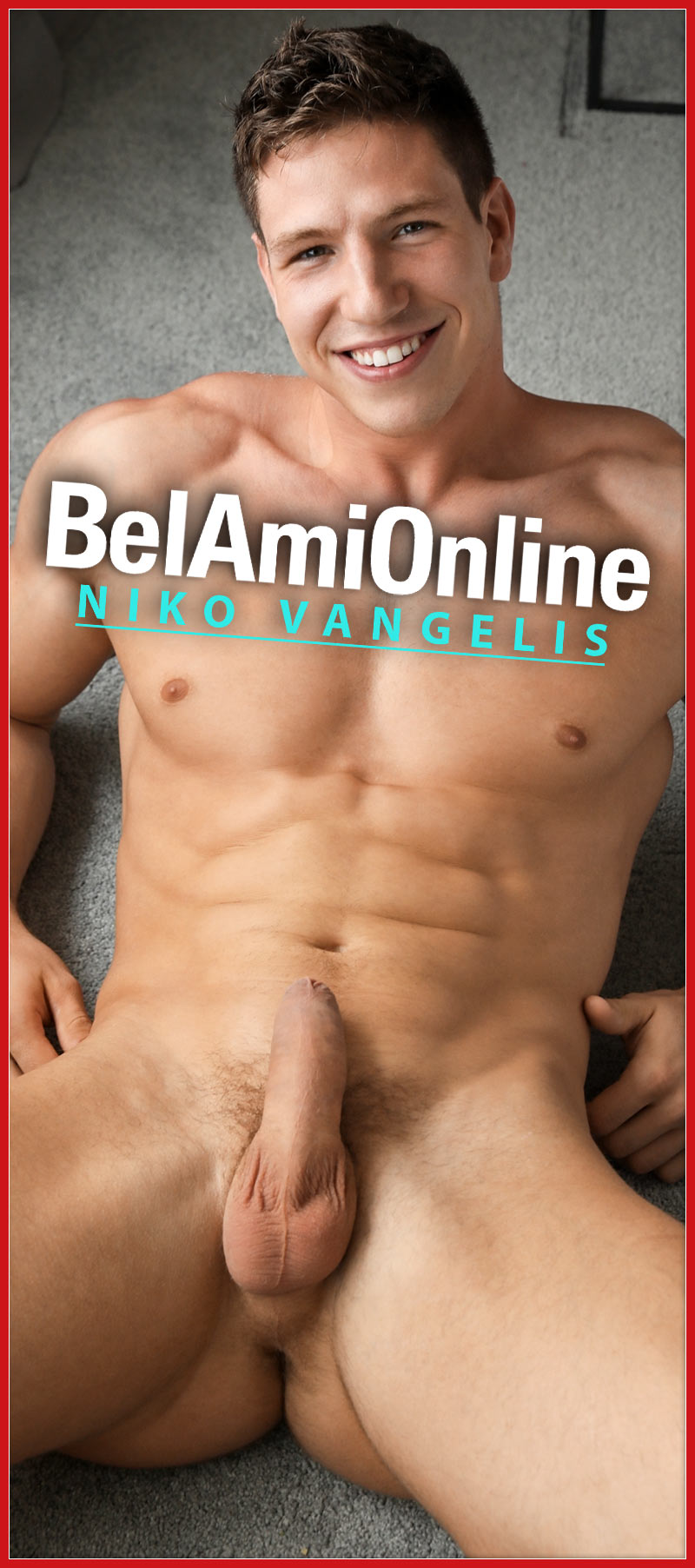 Niko Vangelis [Model of the Week] at BelAmiOnline:
Presenting BelAmi's dazzling model of the week Niko Vangelis, the epitome of masculine allure and athletic prowess! With a chiseled jawline that could launch a thousand dreams and eyes that smolder with intensity, this captivating gentleman is the embodiment of timeless charm. His rugged yet refined features are a testament to his good looks, while his perfectly tousled hair adds an irresistible touch of rugged masculinity.
But what truly sets him apart is his sculpted physique, a testament to his unwavering dedication to fitness and athleticism. His broad shoulders, well-defined arms, and washboard abs are a work of art, a testament to the countless hours he's spent sculpting his body to perfection. Every sinewy muscle speaks to his strength and determination, making him a vision of athletic excellence.
As the camera captures his every move, you'll be entranced by his confidence and poise. Whether he's striking a pose or flashing a mischievous smile, his charisma shines through, leaving you utterly captivated. He effortlessly exudes sensuality, making every photograph a tantalizing journey into the world of desire.
With his magnetic presence and incredible physique, Niko is a true icon of allure and athleticism, leaving everyone who encounters his images longing for more.
Watch Niko Vangelis at BelAmiOnline
Watch Niko Vangelis at BelAmiOnline