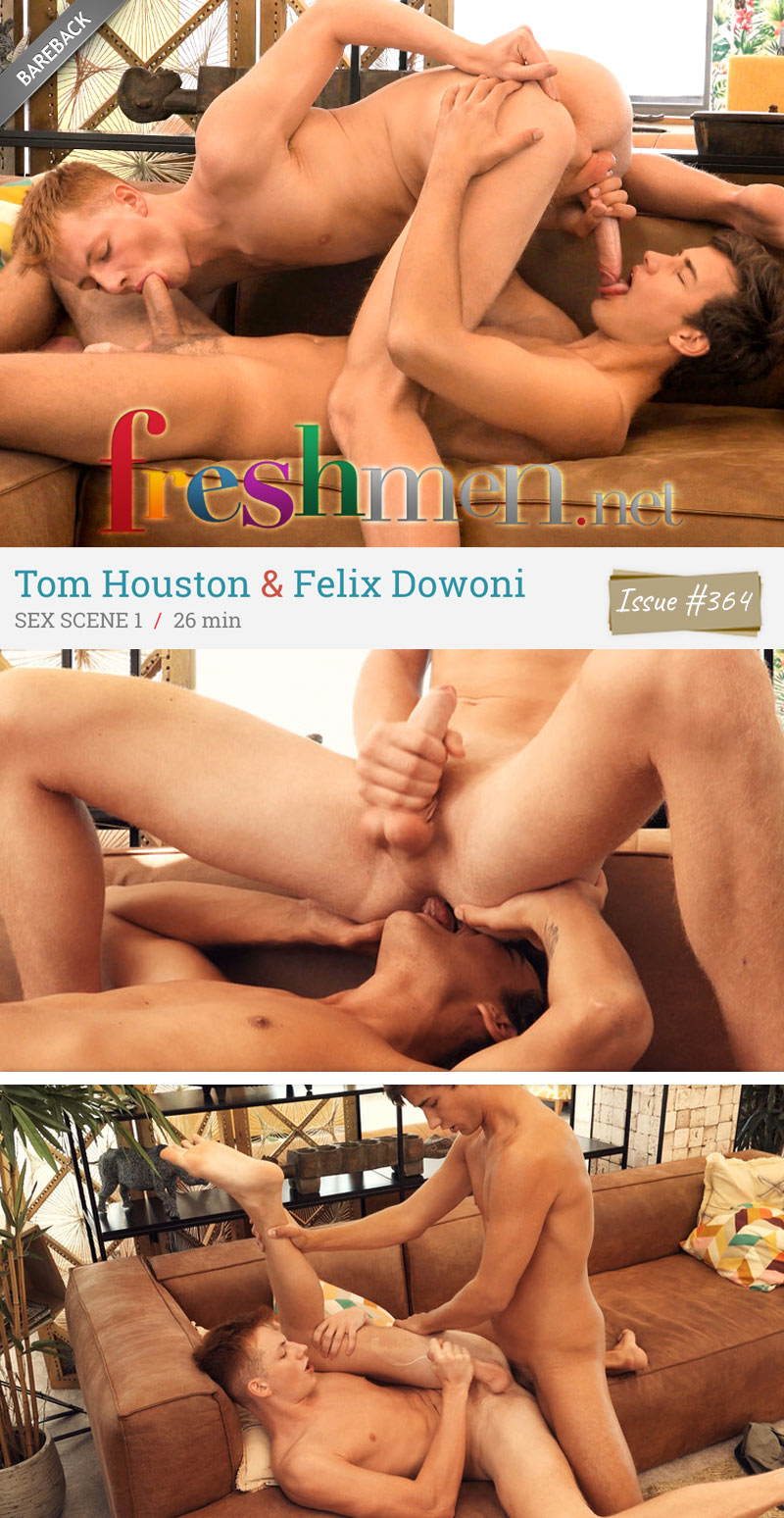 Tom Houston Fucks Felix Dowoni in 'Issue 364, Scene 1' at Freshmen:
Today, Freshmen's dark-haired star Tom Houston meets his new red-haired friend Felix Dowoni (aka Igor Tarda). The date starts with a delicious coffee in a nice garden but Felix wants to taste something more delectable than this and so the couple move to Tom's apartment and his comfy sofa.
Felix Dowoni isn't shy and helps to undress Tom before sucking his rock-hard cock. After switching positions, Tom plays with his partner's ass and then asks him to sit on his face so can prepare his hole for some further action. Felix lowers himself onto Tom's hard cock and, once it's inside, starts to ride it, moaning with pleasure.
Tom Houston will do anything to please Felix Dowoni, changing the tempo, angles and positions, and always focusing on Felix's pleasure. He continues to fuck Felix until our bottom boy explodes in a volcanic cumshot. Tom cums over Felix's pink hole and the two boys enjoy a nice outdoor shower on the terrace.
Watch as Tom Houston Fucks Felix Dowoni at Freshmen
Watch as Tom Houston Fucks Felix Dowoni at Freshmen