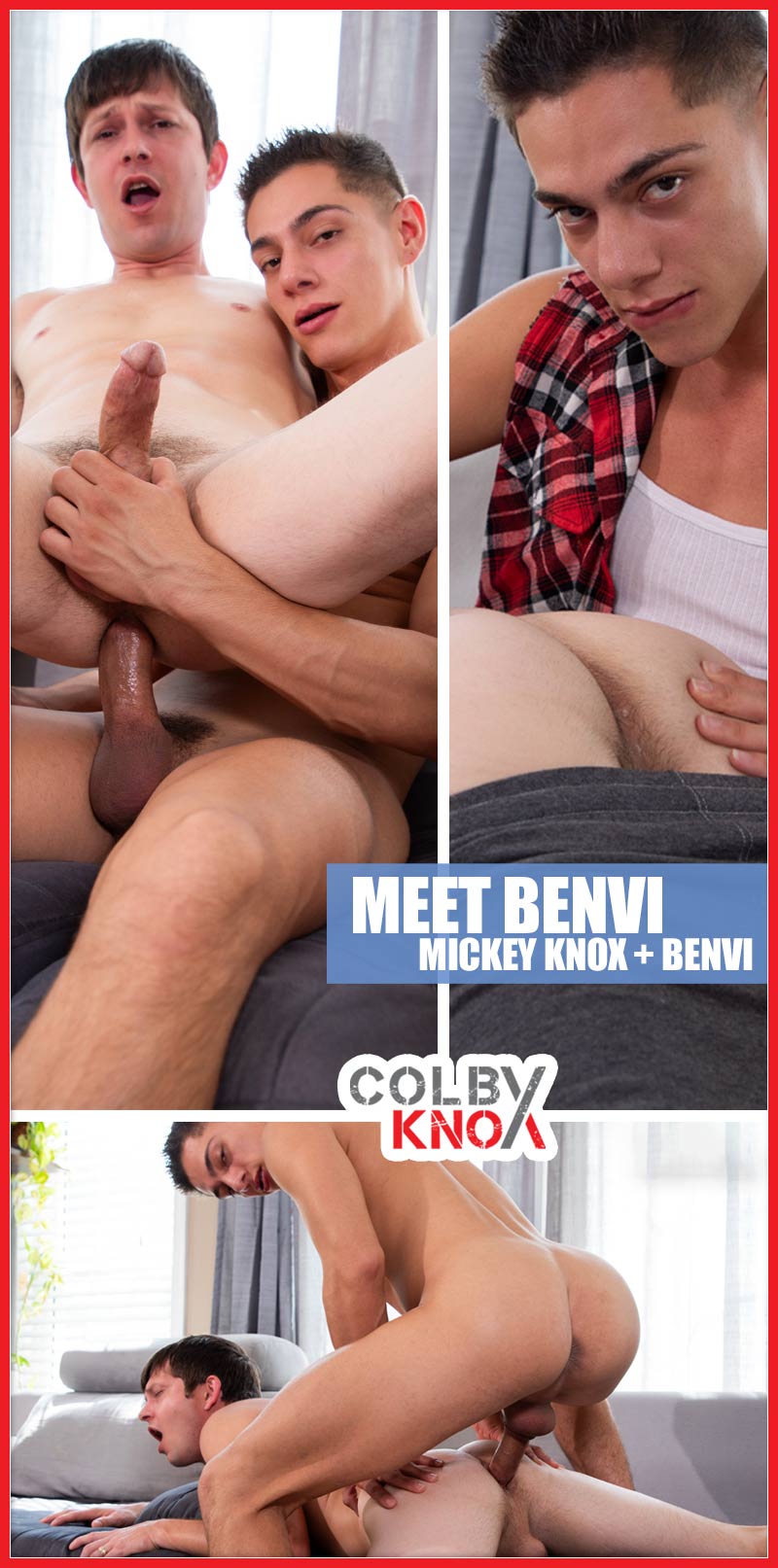 Benvi Fucks Mickey Knox in "Meet Benvi" at ColbyKnox:
Let's give a loud ColbyKnox hello to Benvi. This is his first time with us and Mickey Knox is taking a "test ride." Benvi exhibits country boy realness with his sleeveless plaid shirt, tank top, and jeans. He and Mickey, dressed only in shorts, start making out.
"You're so fucking hot," Mickey Knox says, placing his hand on Benvi's crotch.
"So are you," the newbie replies.
Benvi pulls down his jeans. He's wearing a red jockstrap, which Mickey approves of. He gets on his stomach, paying attention to Benvi's package. As he sucks, Benvi plays with his host's backside. [Read Full Synopsis]
Watch as Benvi Fucks Mickey Knox at ColbyKnox
Watch as Benvi Fucks Mickey Knox at ColbyKnox