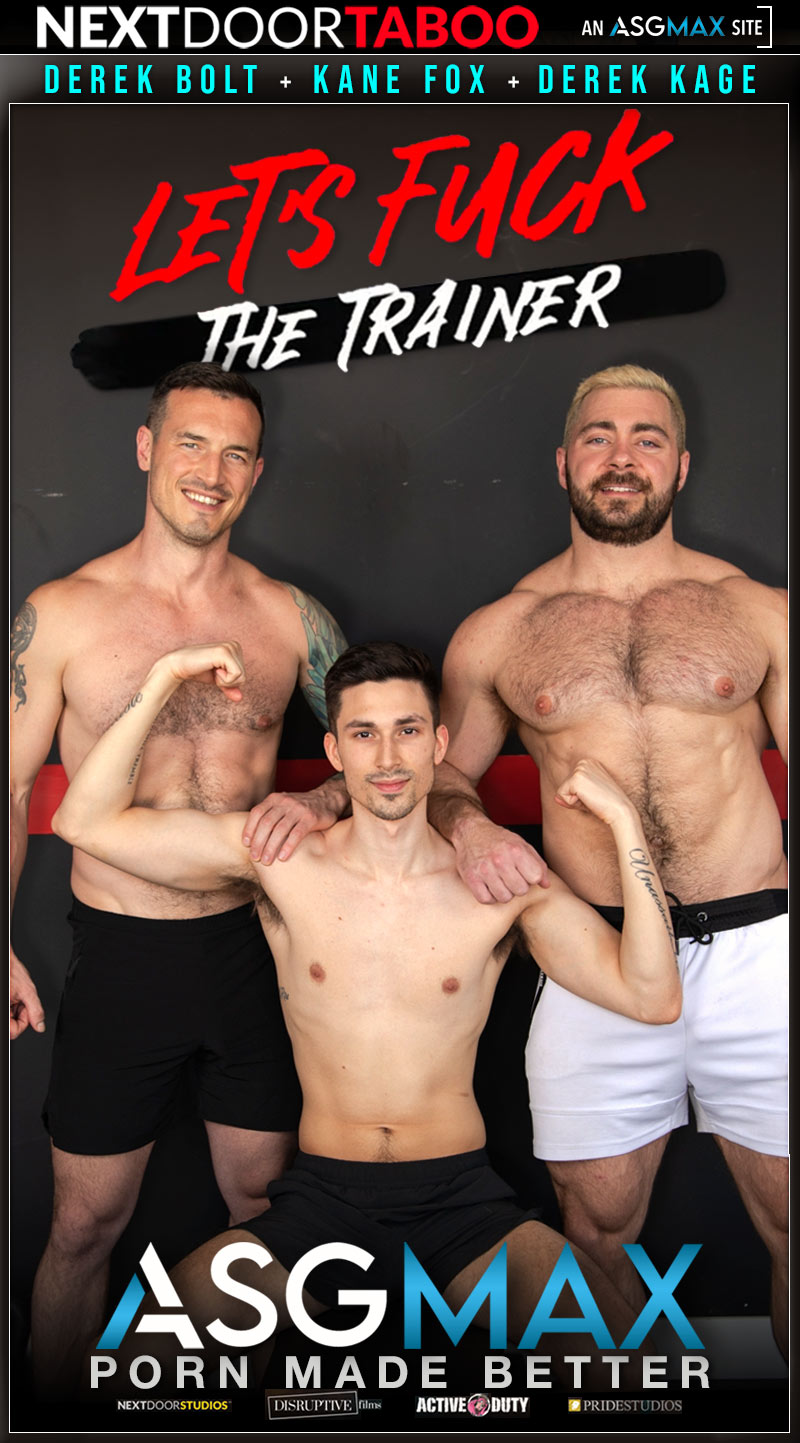 Kane Fox and Derek Kage Tag-Team Derek Bolt in 'Let's Fuck The Trainer' at ASG Max:
Derek Bolt has been training his clients Derek Kage and his stepson Kane Fox for awhile now. There's just one problem: Kane and Kage want to fuck Bolt, but they haven't yet.
So, this step-family duo has to go to extreme measures to seduce Derek Bolt. The question is,will these two succeed in seducing the trainer? Or will they strike out and go home?
Watch as Kane Fox and Derek Kage Tag-Team Derek Bolt at ASG Max
Watch as Kane Fox and Derek Kage Tag-Team Derek Bolt at ASG Max