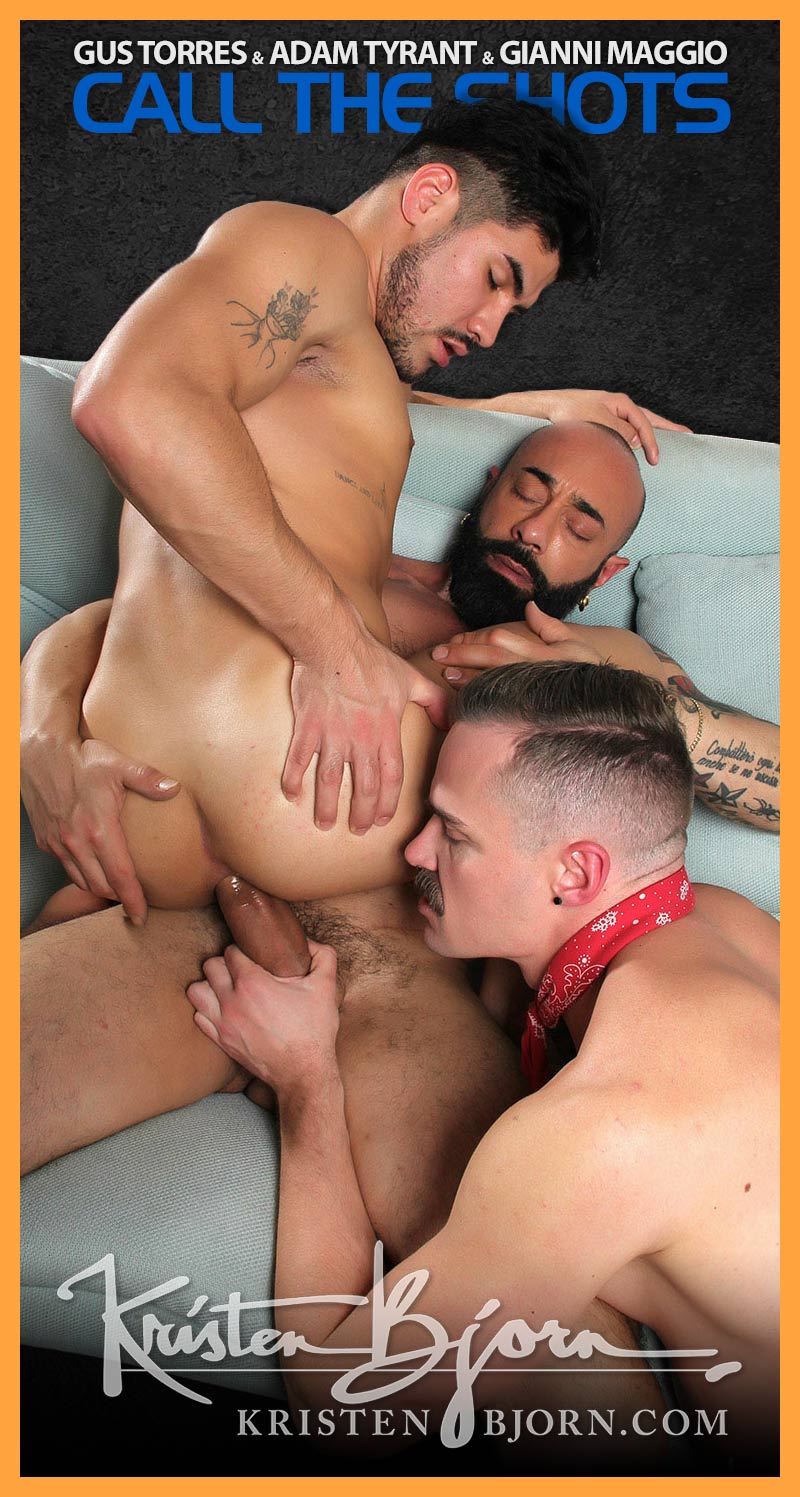 Gus Torres, Adam Tyrant and Gianni Maggio in 'Call The Shots' at KristenBjorn:
In this Kristen Bjorn scene, Gianni Maggio, a dominant figure, takes to the streets and encounters Gus Torres and Adam Tyrant, who quickly learn that Gianni will be directing the action. Back at Gianni's place, the intensity escalates with Gianni leading the way, beginning with a display of his own impressive attributes.
As Gianni Maggio watches, Adam Tyrant and Gus Torres engage in a heated exchange, fulfilling Gianni's command with fervor. The scene heats up with a 69 ass-eating position, showcasing their mutual skills and eagerness. Gianni then steers the encounter towards a more intense direction, instructing Adam and Gus into dynamic roles where they thoroughly explore each other.
Gianni Maggio eventually steps in, taking full control and alternating between Adam Tyrant and Gus Torres, ensuring both receive his full attention. The scene continues to build with multiple position changes, each adding to the escalating pleasure. Finally, Gianni orchestrates a grand finale that sees both Adam and Gus receiving his ultimate reward, followed by a shared moment of climax between the two.
This Kristen Bjorn production is a masterclass in controlled, intense action, delivering a thrilling experience from start to finish.
Watch as Gus Torres, Adam Tyrant and Gianni Maggio at KristenBjorn
Watch as Gus Torres, Adam Tyrant and Gianni Maggio at KristenBjorn