Debt Dandy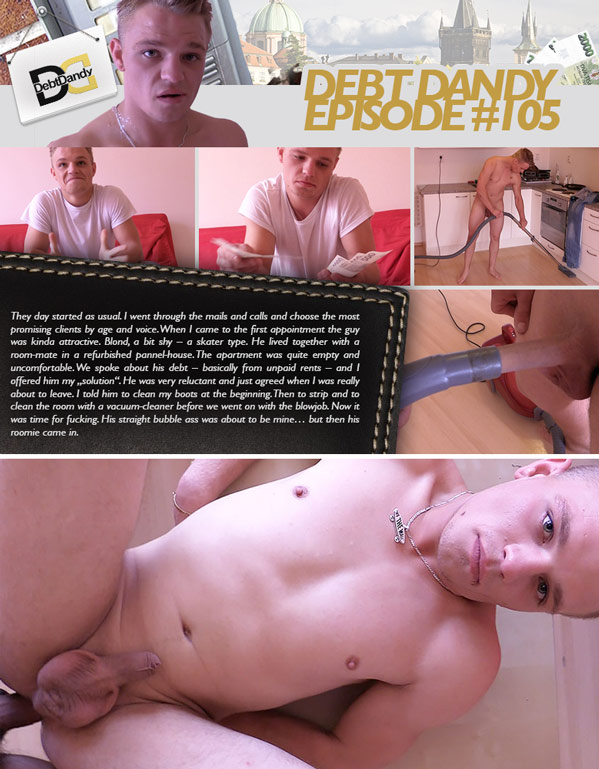 They day started as usual. I went through the mails and calls and choose the most promising clients by age and voice. When I came to the first appointment the guy was kinda attractive. Blond, a bit shy – a skater type. He lived together with a room-mate in a refurbished pannel-house. The apartment was quite empty and uncomfortable. We spoke about his debt – basically from unpaid rents – and I offered him my "solution".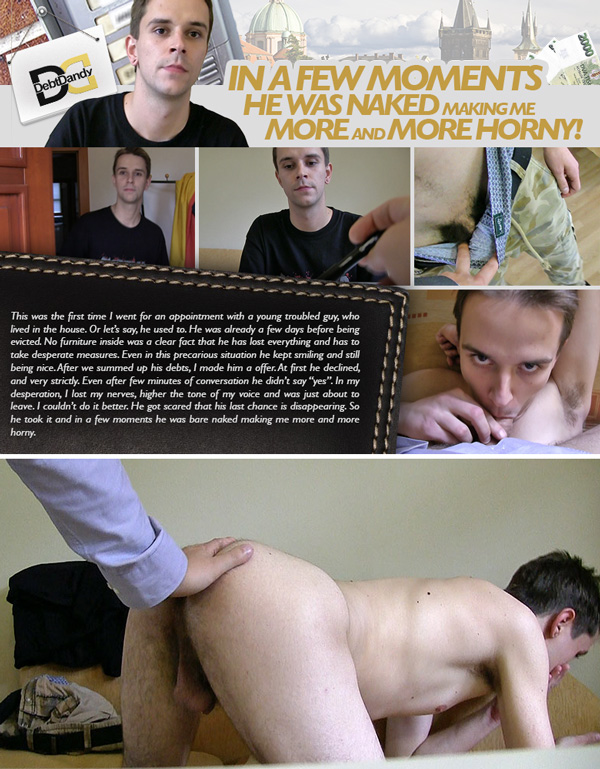 This was the first time I went for an appointment with a young troubled guy, who lived in the house. Or let's say, he used to. He was already a few days before being evicted. No furniture inside was a clear fact that he has lost everything and has to take desperate measures.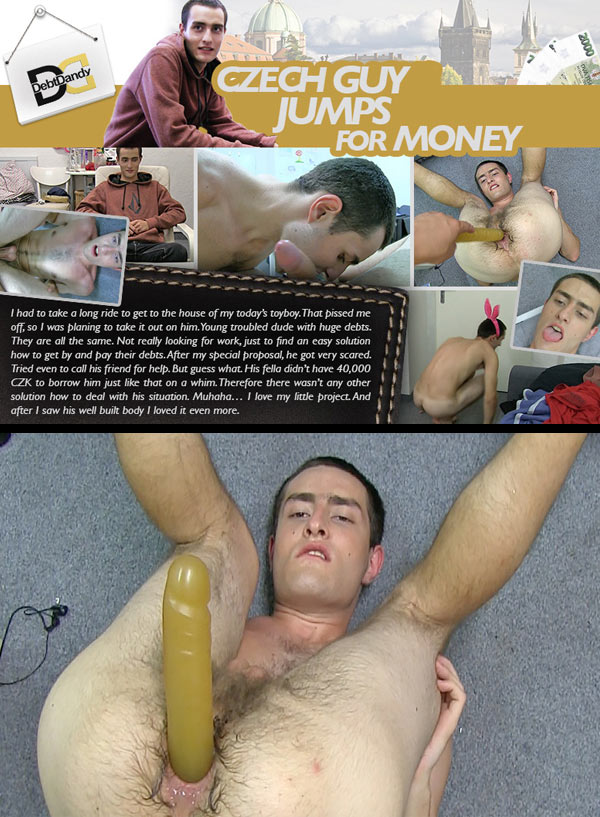 Today I finally realized why I fancy boys and don't like girls at all. As soon as I walked into the apartment of my today's cherry all I could see was the mess. The mess caused by the girls.
My little "fully-in-debts" dude was a typical one…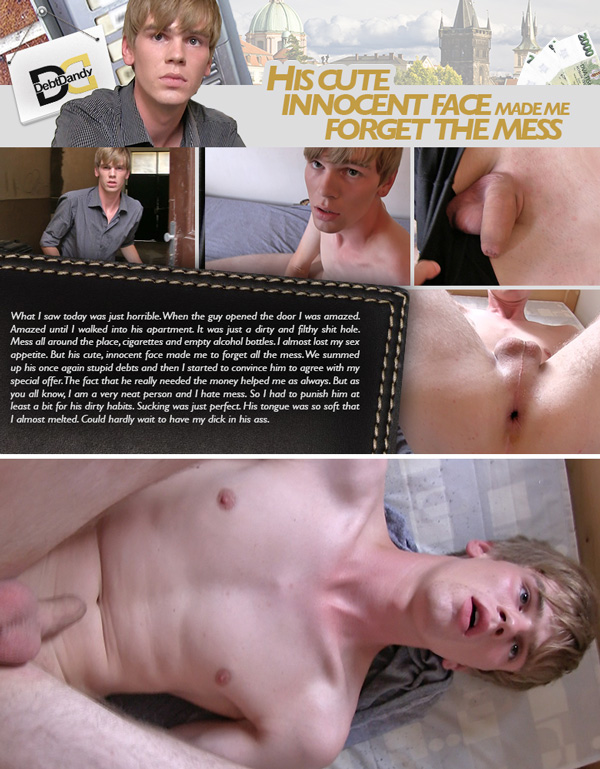 What I saw today was just horrible. When the guy opened the door I was amazed. Amazed until I walked into his apartment. It was just a dirty and filthy shit hole. Mess all around the place, cigarettes and empty alcohol bottles. I almost lost my sex appetite. But his cute, innocent face made me to forget all the mess.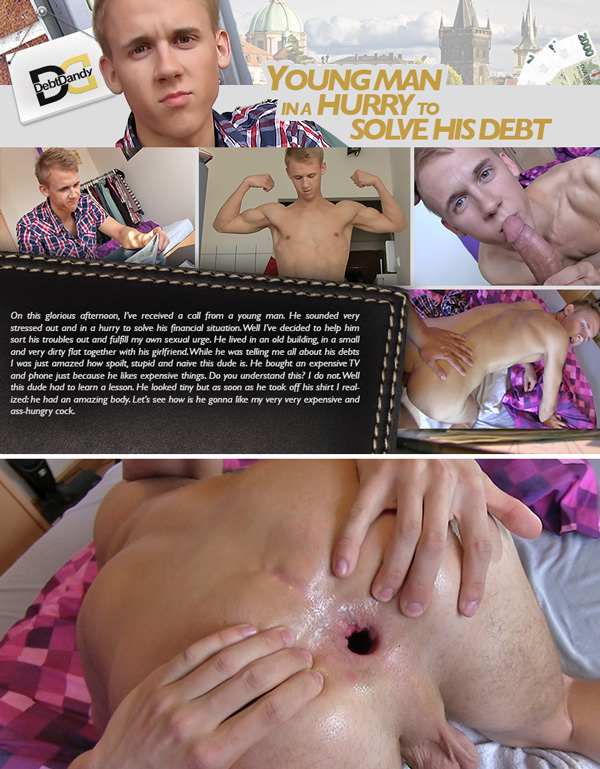 On this glorious afternoon, I've received a call from a young man. He sounded very stressed out and in a hurry to solve his financial situation. Well I've decided to help him sort his troubles out and fulfill my own sexual urge.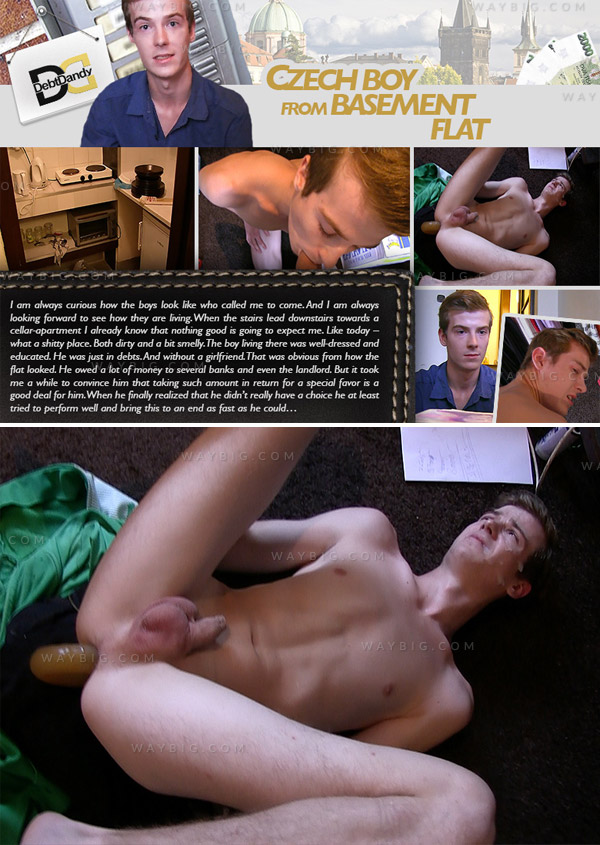 I am always curious how the boys look like who called me to come. And I am always looking forward to see how they are living. When the stairs lead downstairs towards a cellar-apartment I already know that nothing good is going to expect me.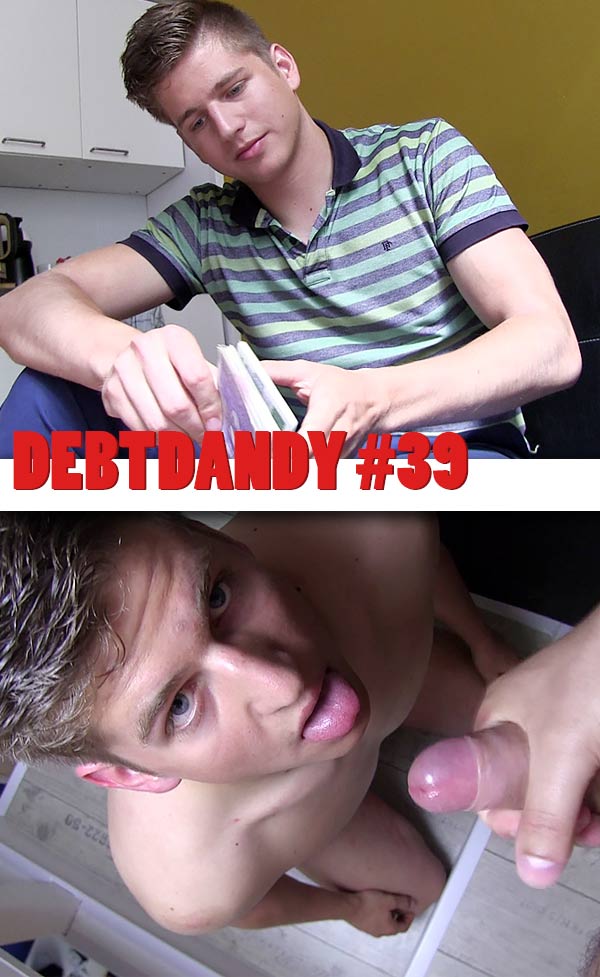 While we summed up his debts I thought about how am I going to fuck him. From above or behind, doggy or missionary…