Drill Him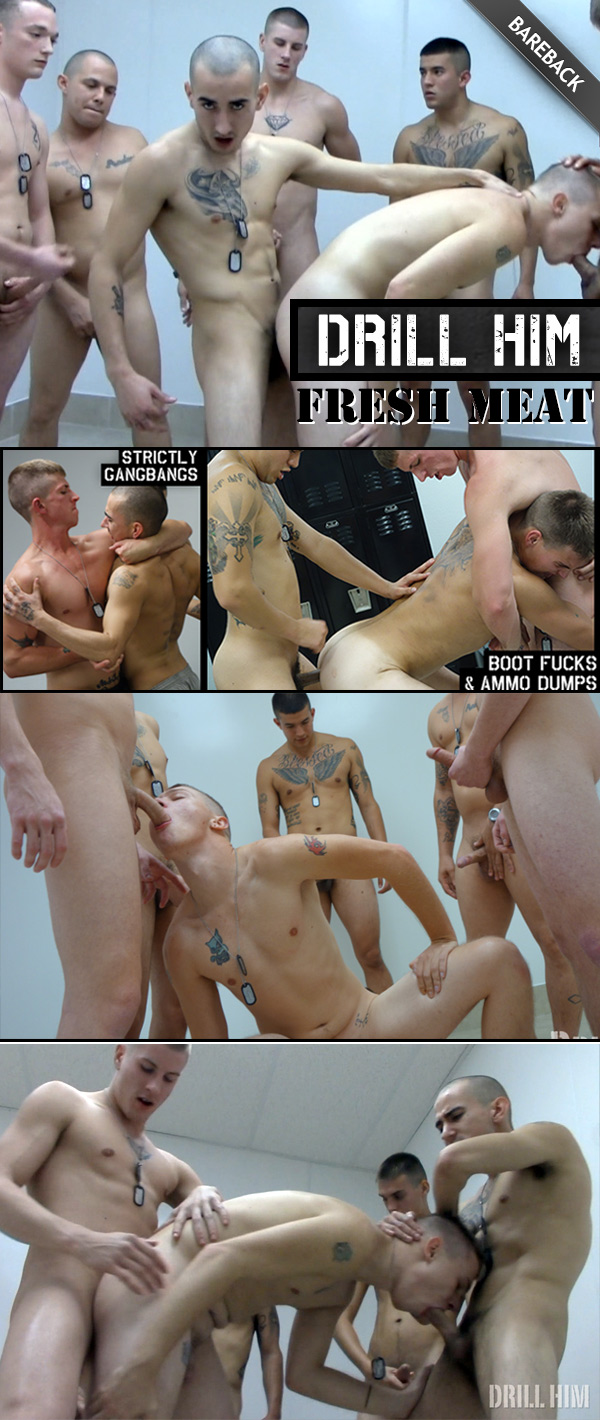 This private has fallen victim to his buddies in the shower. You can't really blame them, deprived from sex on camp for months… something was bound to happen. With sexual tension that high, it could be anybody they all turn on… and in the shower with his cute ass out for everybody to see and his poutty lips practically begging to have cock shoved into it, it's no wonder he ends up being forced to service them all and take their dicks bareback until one by one, they bust their nutts, fully satisfied… for now.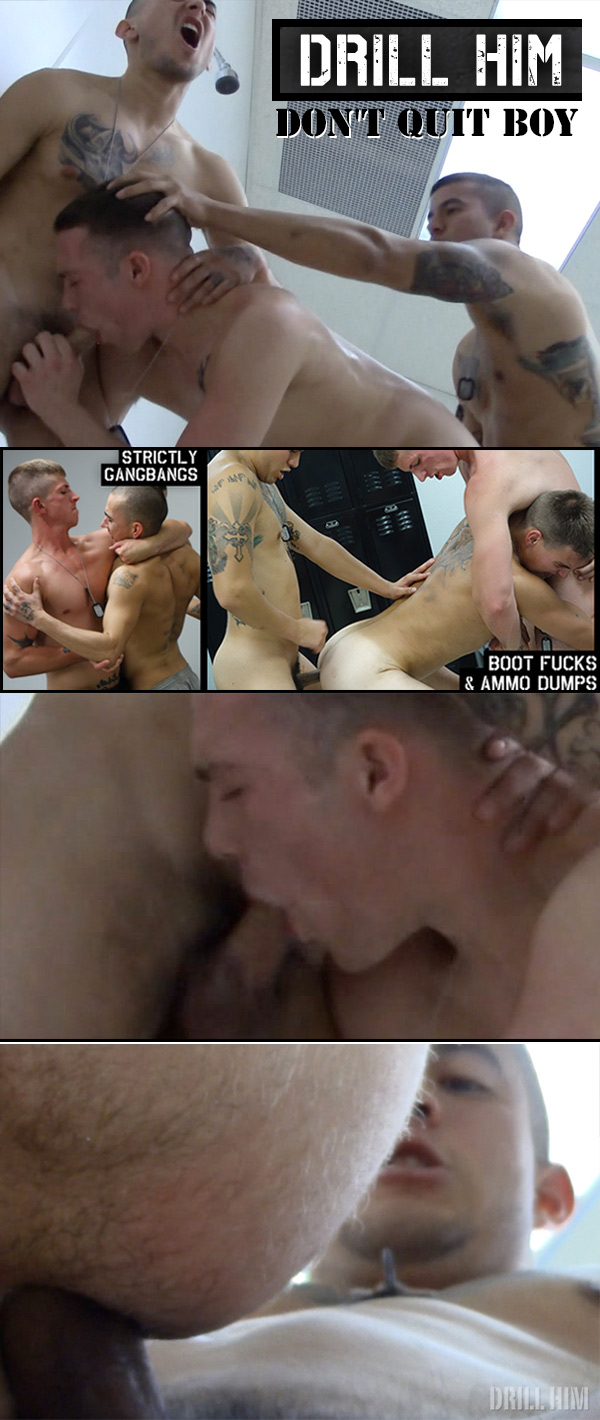 Bootcamp is an intense physical test for your body and mind. This private knew that, but he didn't know it would include being pounded by the other recruits taking turns fucking his face and mouth. He wasn't prepared for this kind of endurance. Can he make it through this test as his brothers shout at him to keep him in his place? Or will he quit and have to drop out of the army? Is it worth it? Enjoy this hot bareback action and find out!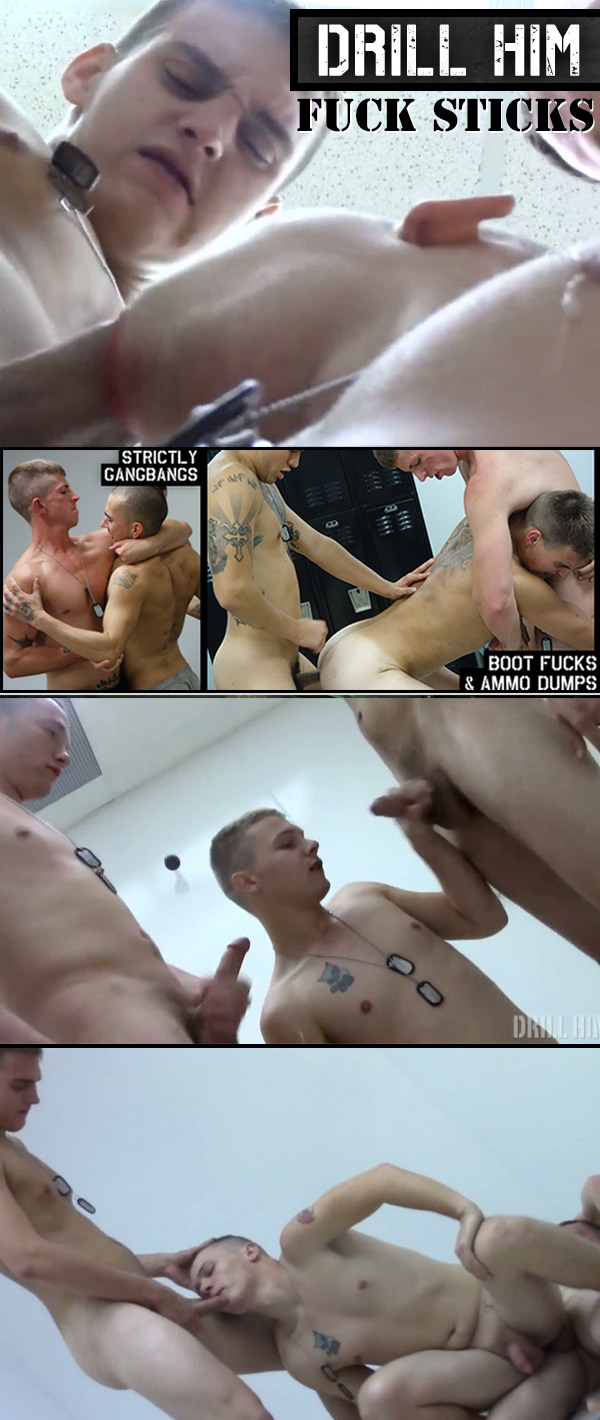 We're dealing with hyper masculine soldiers here who haven't been able to get their rocks off for months… so you gotta be careful not to glance at their dicks in the shower… you might start something you're not prepared to handle.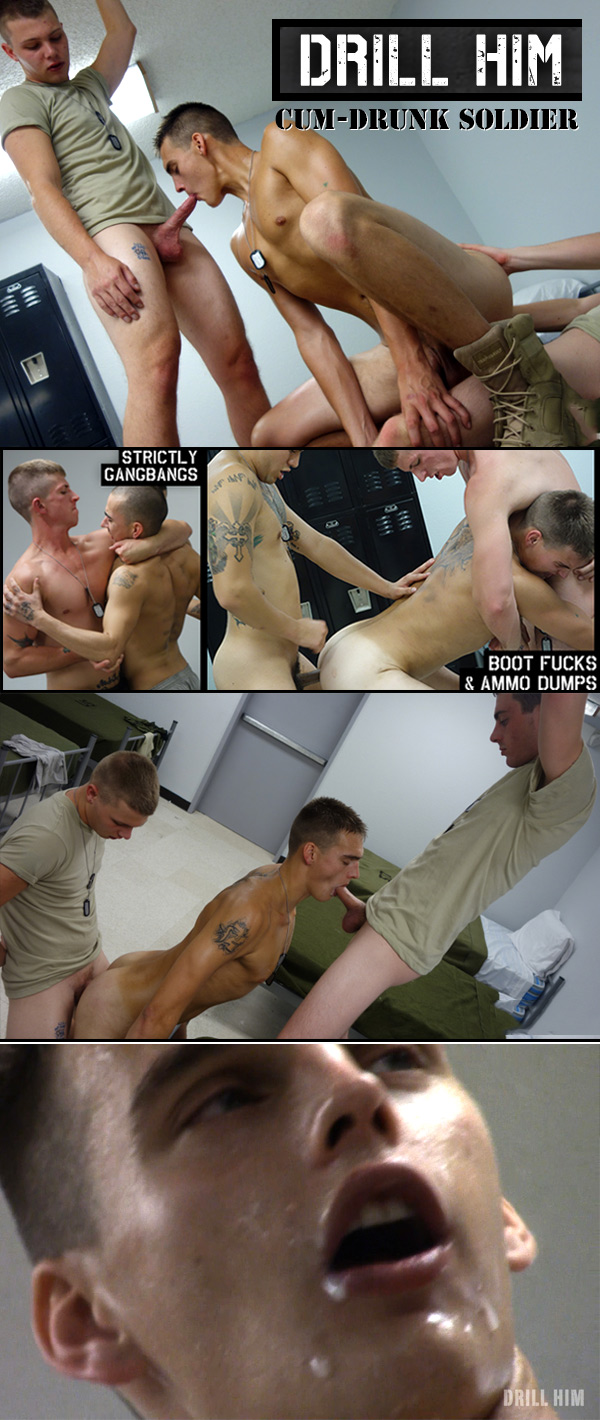 This hot mess has had way too much to drink. The boys were taking turns dumping their loads in his hole. He just can't get enough. Kept begging for more army dick.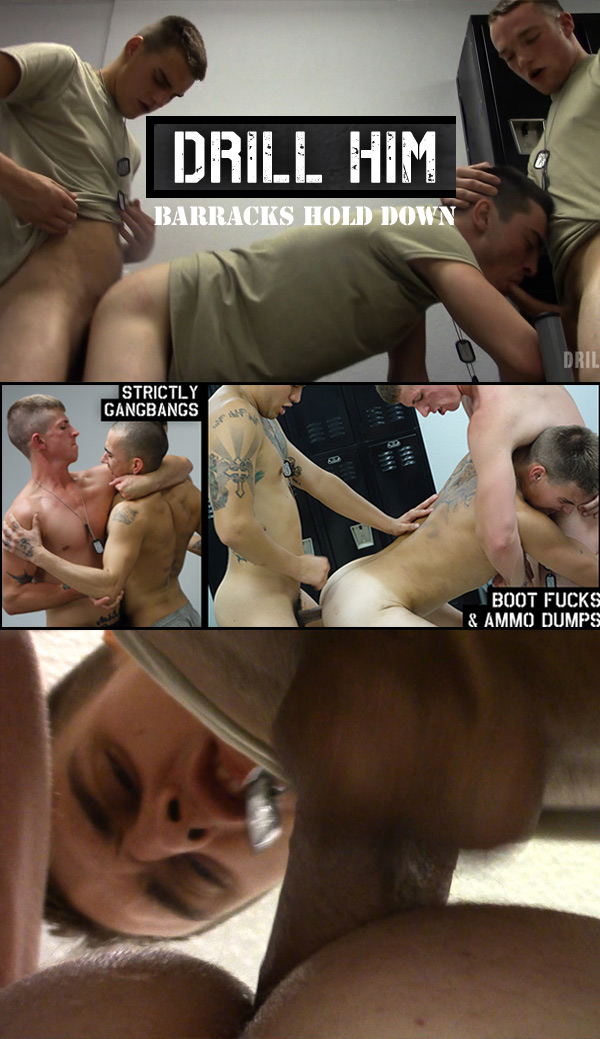 Nothing this poor private can do when two of his fellow soldiers hold him down on his bunk and tear his clothes away. He cries out but he can't fight them off as they abuse his hole and face fuck him into submission. He's going to have to muscle through it until they're ready to unload their nutts into him. See if they can make him cry. Enjoy, men.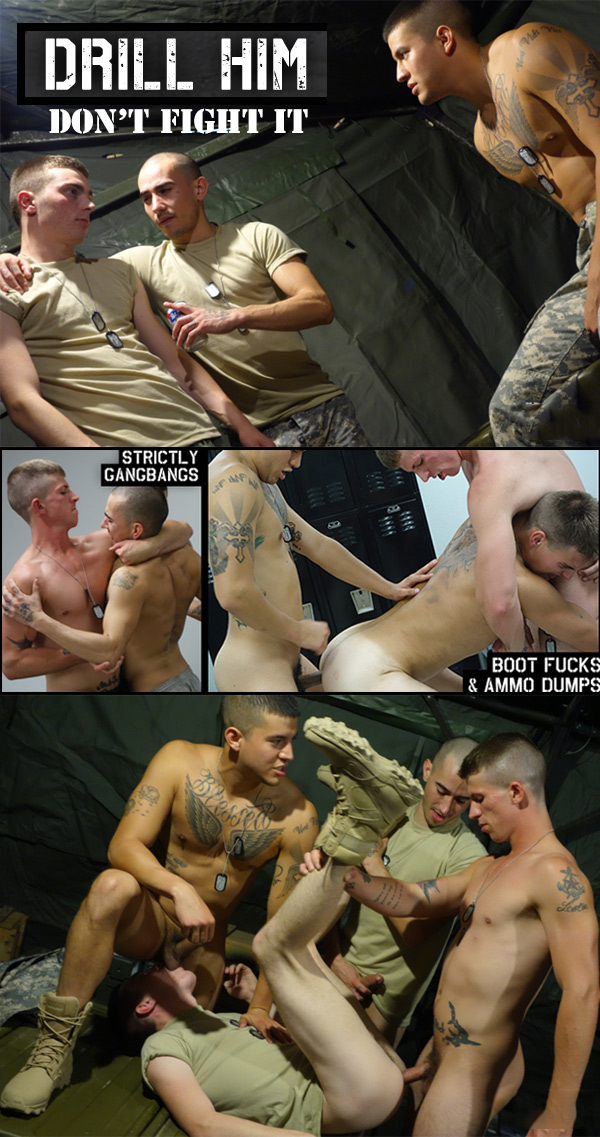 This private has spunk, but unfortunately for him, so do his comrades and when he tries to fight off their advances to turn him into their fuck toy for the night, they muscle him into submission and muffle his cries with their huge raw cocks. They take turns filling him up at both ends and by the end of it, he doesn't have any spunk left… besides the spunk his brothers shot into his hole and onto his face. Better hit the showers private… don't want the Sergeant to see you like this.