Gay War Games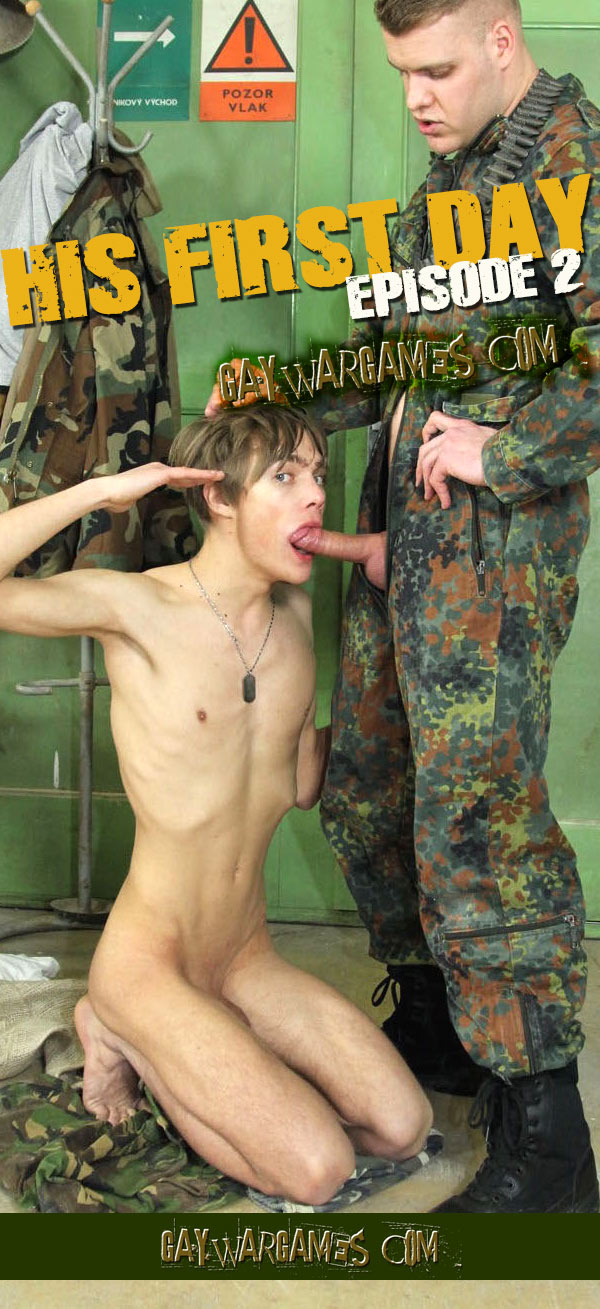 Little recruit is getting to know the army rules. Learned how to salute, be obedient and ultimately how to deepthroat suck cocks. He is so tiny that is very easy for the recruiter to play all the dirty games and use all the sick and kinky moves.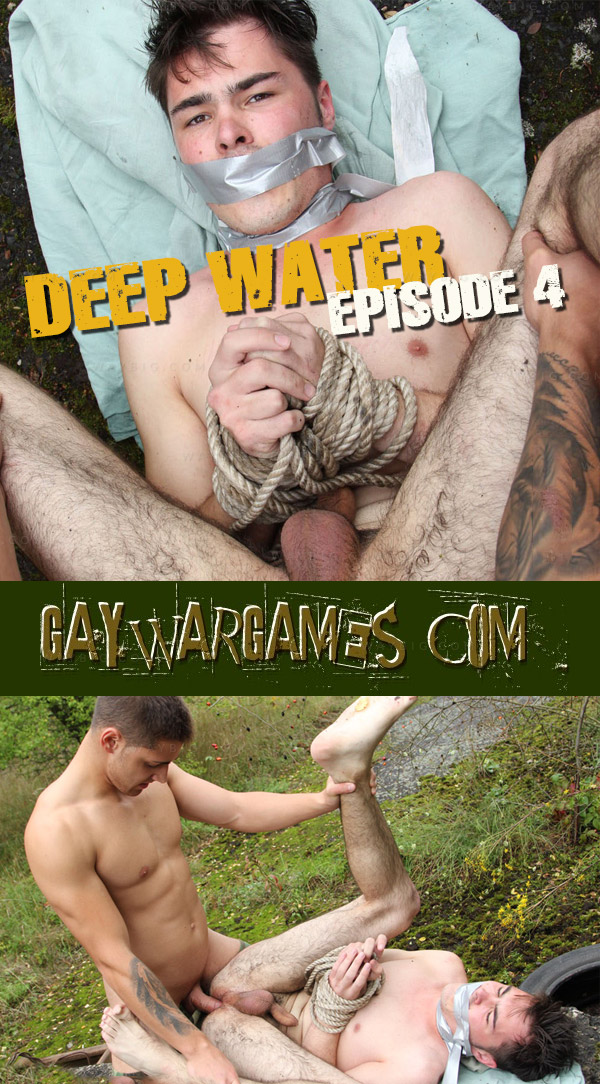 This recruitment is still more and more exciting. Young recruit has his mouth shut, so he can't say a word. He can just lay down and relax. Otherwise the pounding would be even more heavier and ruthless. Once he gets a full cum load into his mouth, he is asked the final question. Will you or will you not obey every single order of your Superior.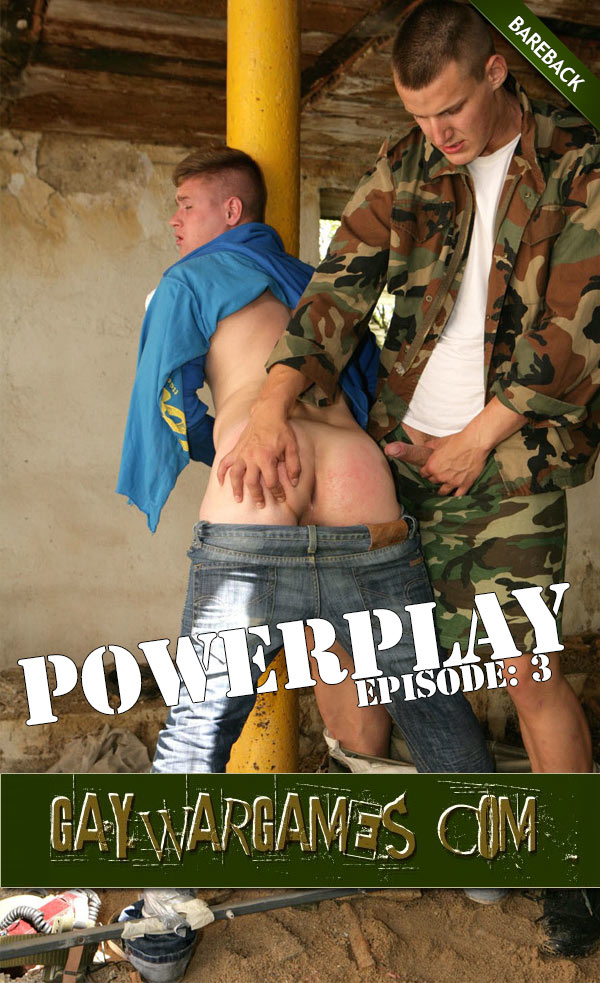 Buddy is so afraid that his asshole is tight like never before. To ease him a bit our soldier made him to suck his cock. Completely tied up, there isnít any way he can escape. After a while the right moment came and just like that there is dick in his butt. Moaning like a little bitch wonít help at all. Just made our soldier more eager and horny.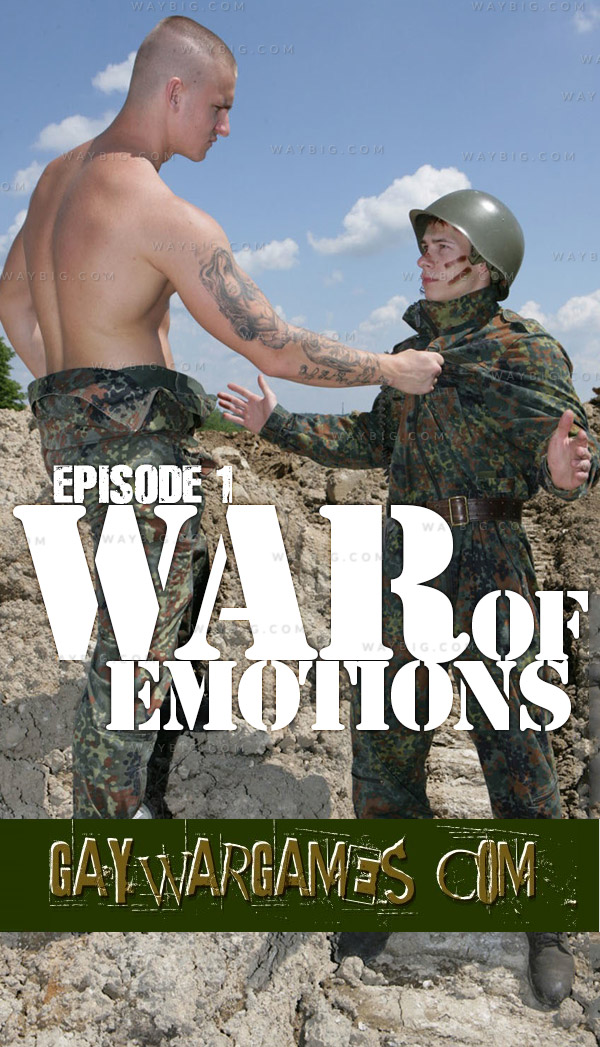 So let the truing begin. Lieutenant Igor is gonna try to make a man from young pvt. Johan. Johan thought that to join Tchukistanian army is a piece of cake.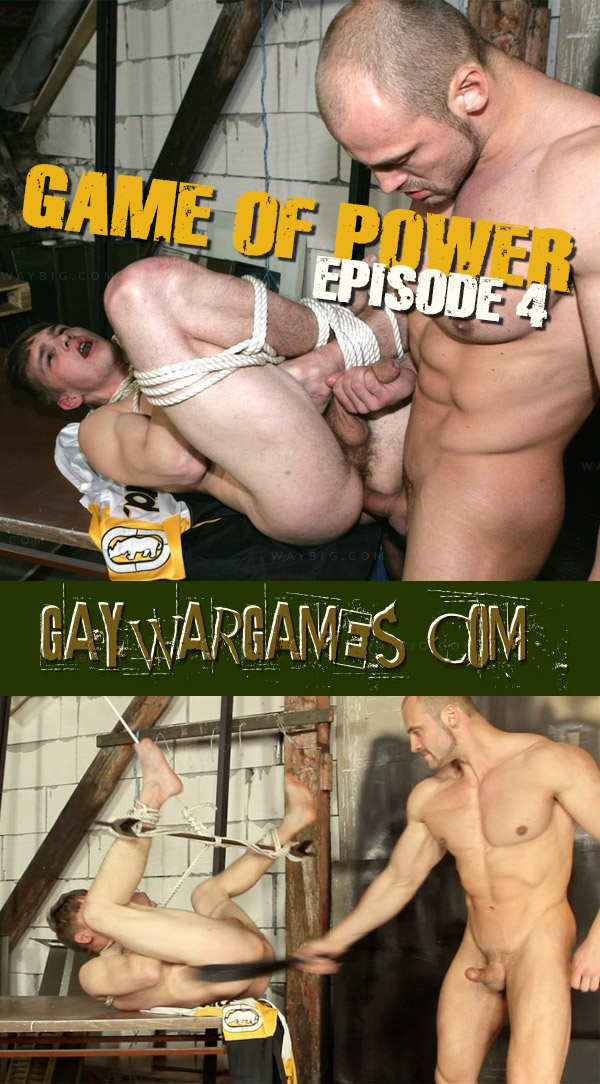 And it's true. There is no way to escape. Ron has to suffer through the whole act. Anally raped and punished for his actions he realises that stealing isn't the way to make living. Few last but strong slaps and then it comes. Cumshot as a cherry on the top for this lesson.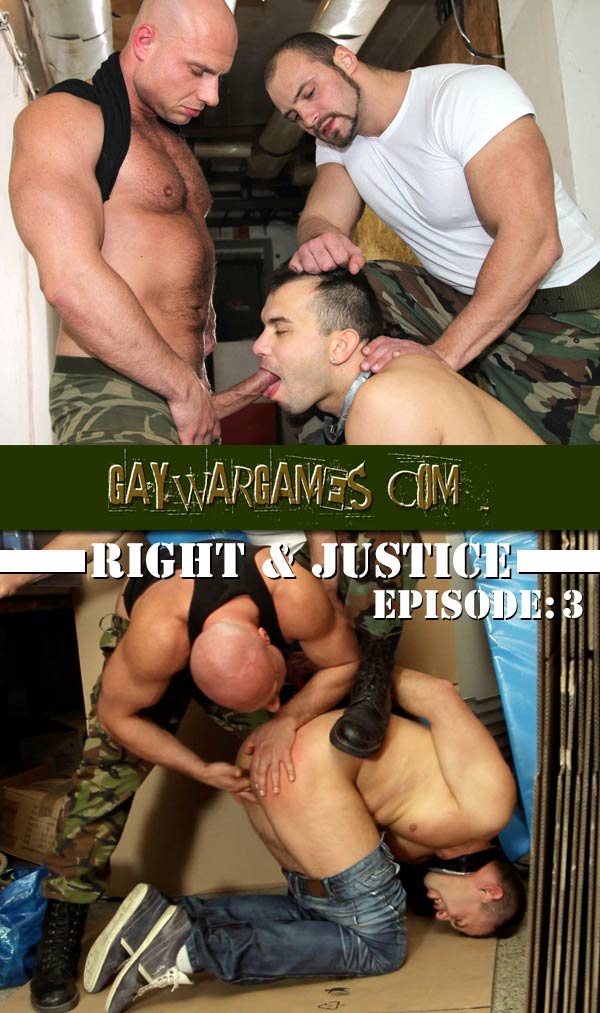 After a heavy and hard beating, once an aggressive soldier is now calm and obedient. Sucking cocks of high ranking officers whose mission was to teach him a you-gonna-be-fucked lesson…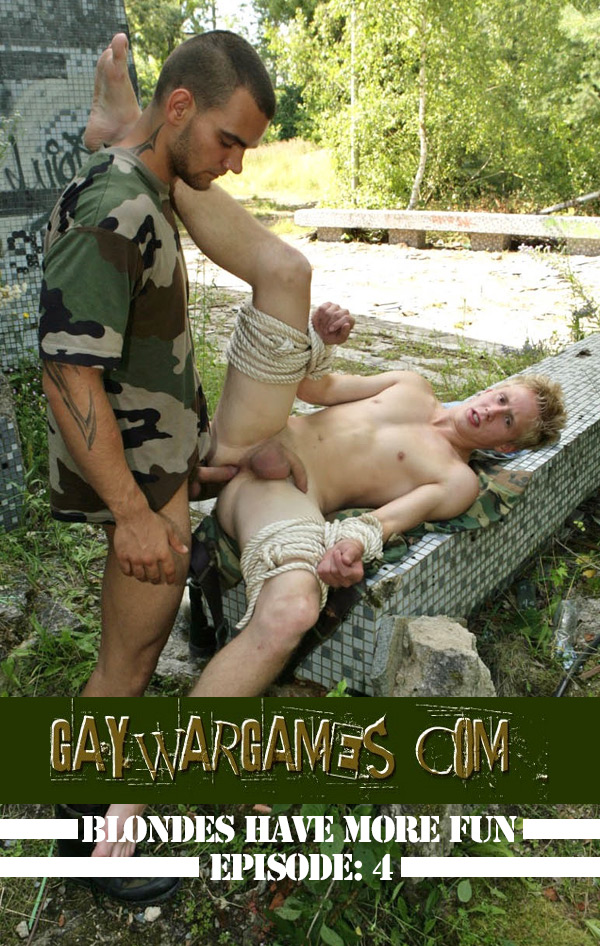 Josef still doesn't understand what was happening. He was going to meet a friend at the old barracks. Instead he got tied, fucked and beaten. His body is sweaty and covered with dirt. But the worst is still to come.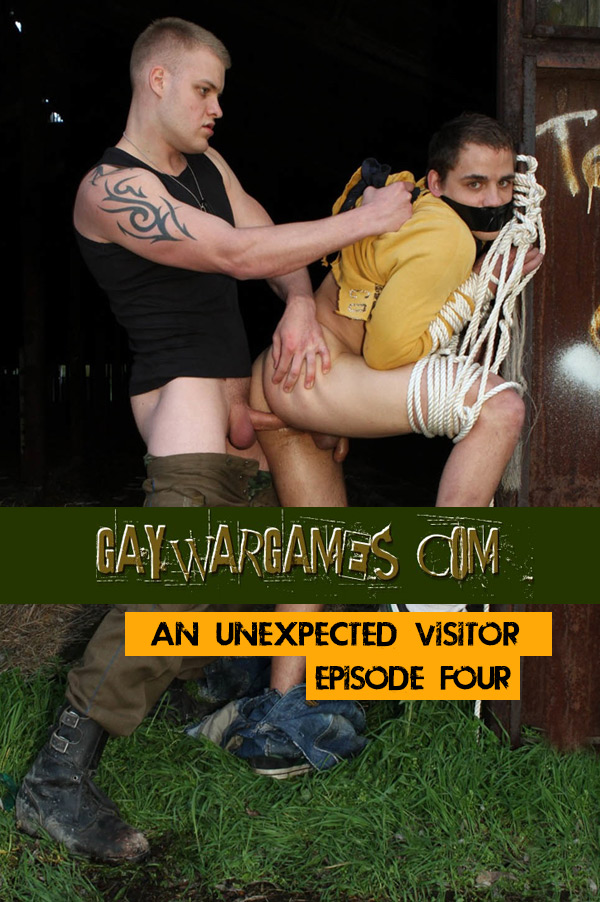 Standa is tied to a huge metal door with his right leg up and his hole widely opened. The soldier fucks him roughly. His face gets covered with sperm before the soldier continues with an evil torture.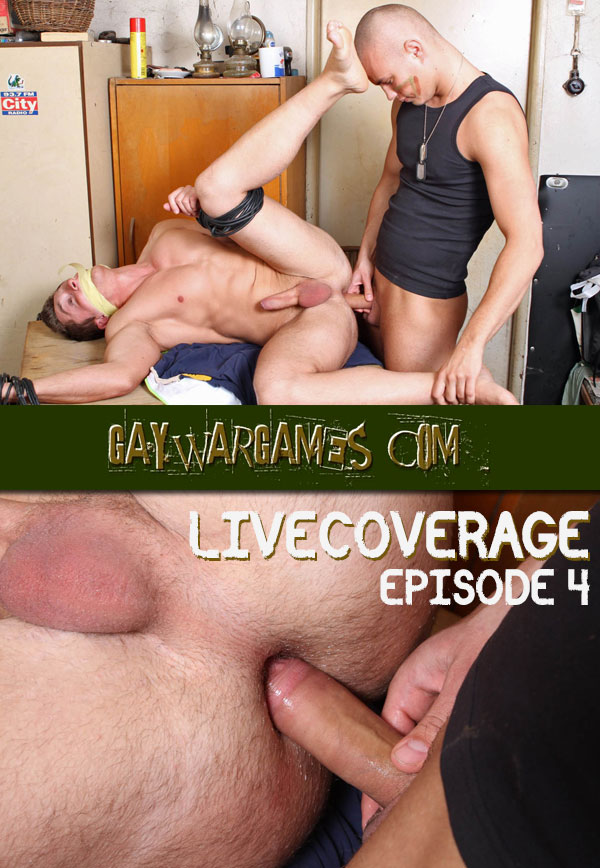 The helpless reporter finds himself tied and on a table. The horny soldier fucks him mercilessly. He told him that he would only stop if he sees his hard-on…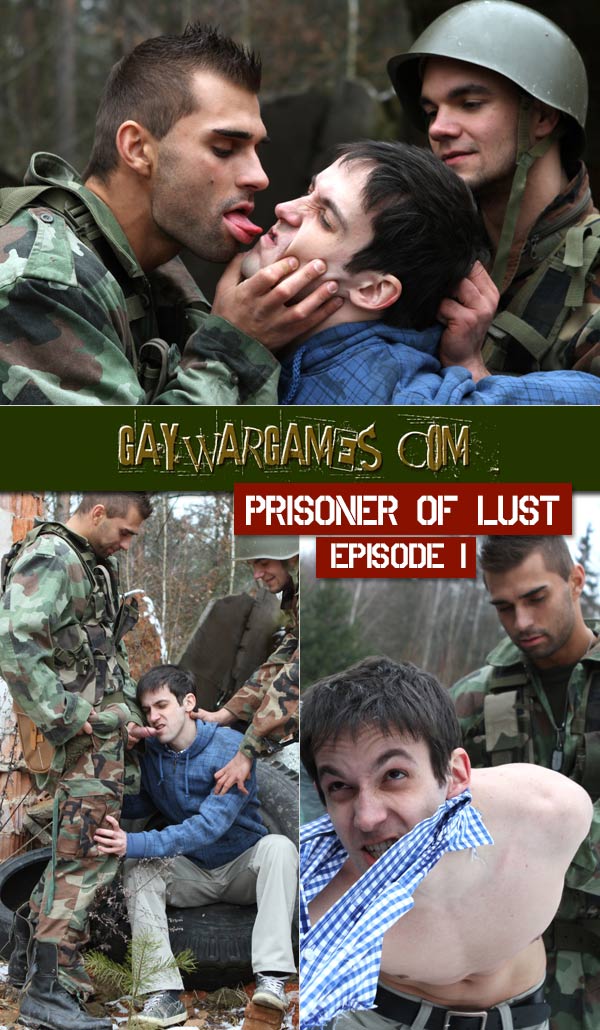 When the two bored soldiers started to jerk each other they noticed a homeless boy watching them. They grabbed him, commanded him to suck and make naked exercises in the snow.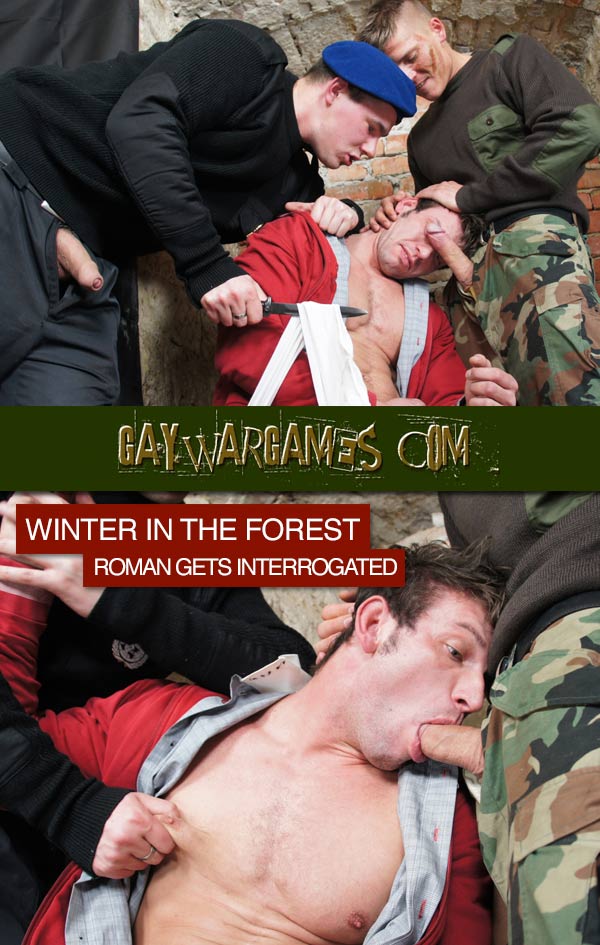 Roman gets dragged to the old barracks. The General joins the rough interrogation. They tear the spy's clothes apart and make him suck both cocks. The kiss, torture and humiliate him…
Watch Winter in the Forest, Episode 2 (Roman in a Three-Way) at GayWarGames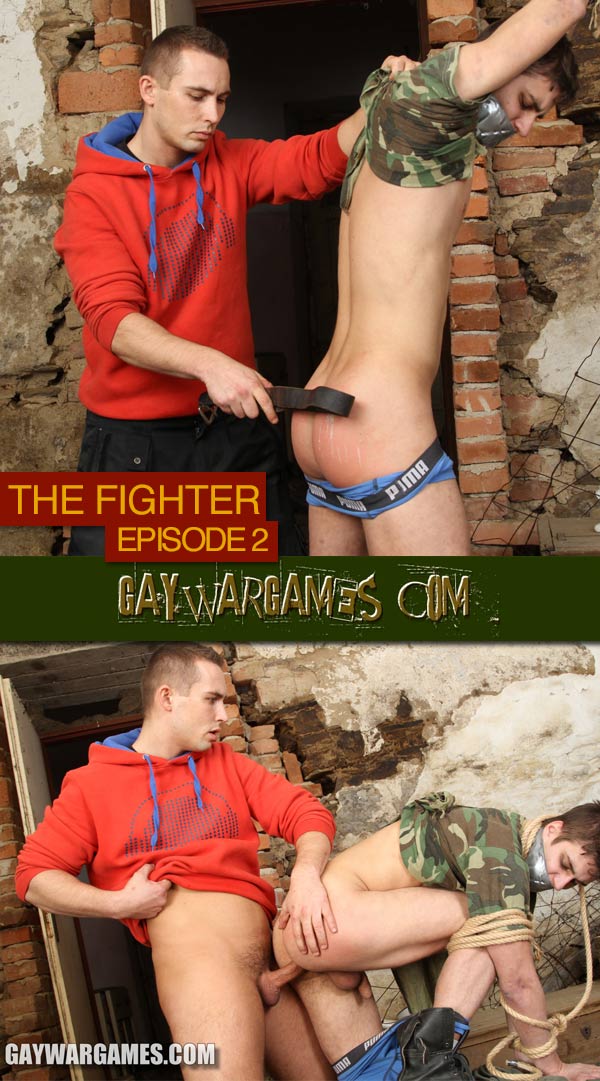 Spanked, tied and fucked. The poor soldier is in an extreme situation. After he got heavily fucked he gets tied to the ceiling and spanked. And Sergey starts to squeeze the soldier`s balls.
Watch The Fighter, Episode 2 (Sergey & The Solider) at GayWarGames