My Gay Boss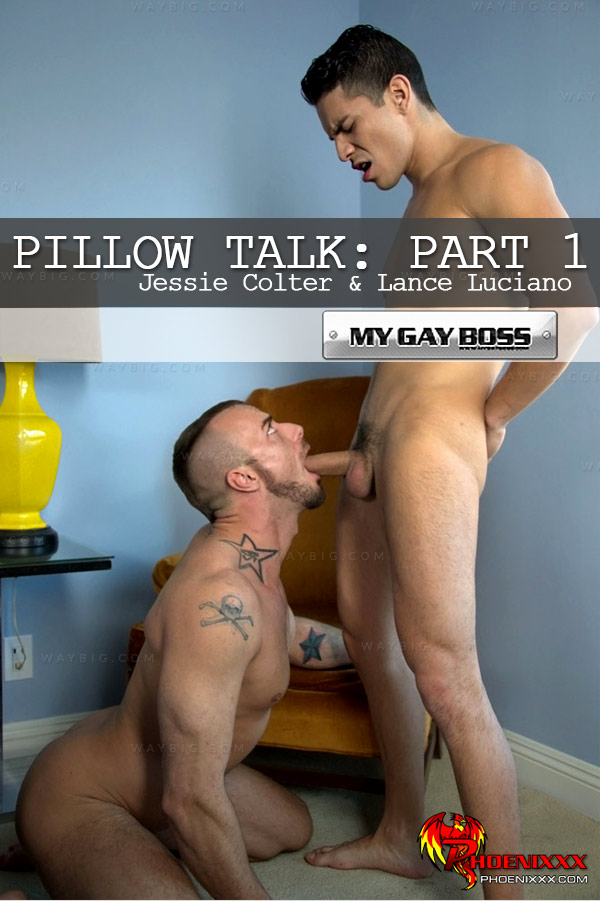 The employees of Sir Velvet Press spend as much time spreading gossip as they do publishing and Jessie Colter knows this all too well. He reminds his boss, Lance Luciano, to keep his mouth shut about their little tryst and insists this is the last time they're fucking.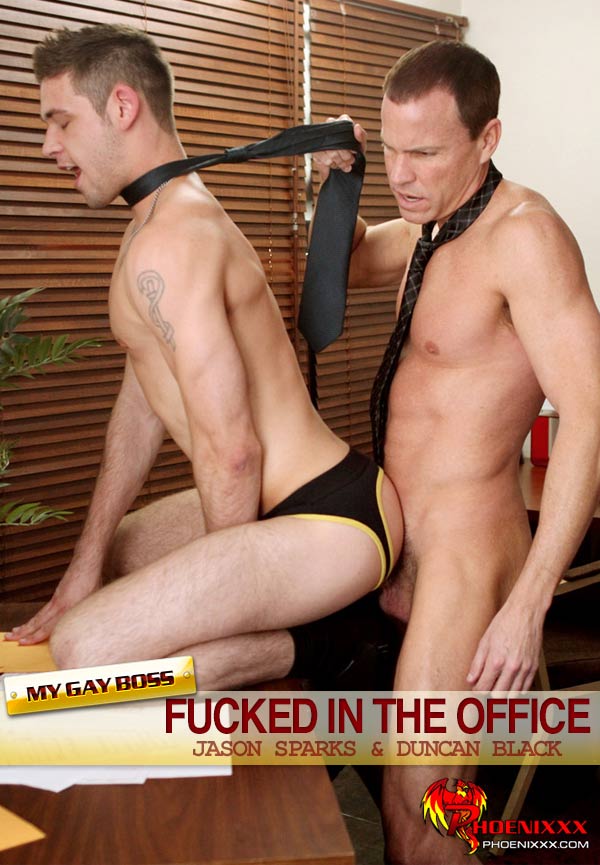 Jason's hard cock and swinging balls are quickly out for Duncan to suck on, and the hunky top is more than willing to give the same while licking out the boys hole and preparing it for his dick…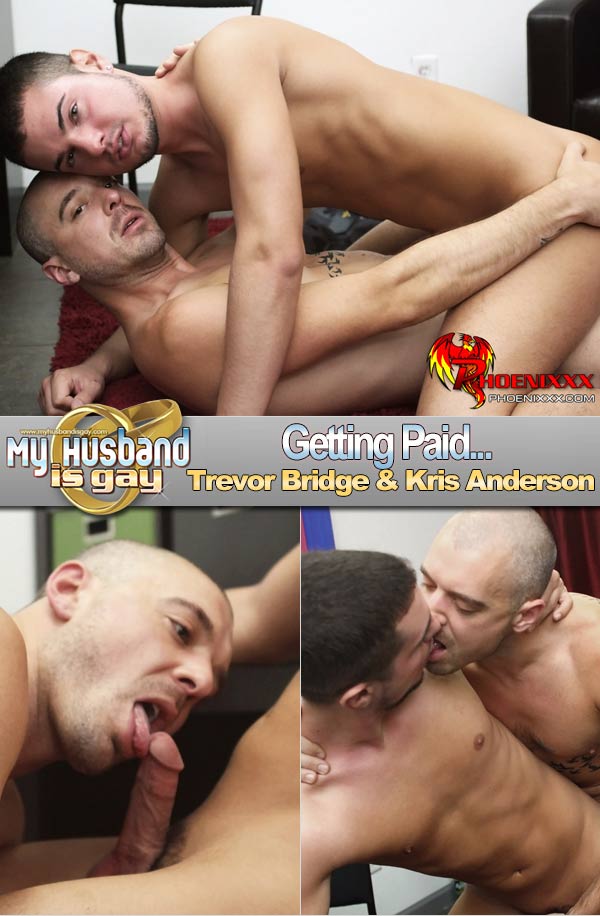 Accountancy is supposed to be an extremely dull job, but for Trevor Bridge it certainly isn't! He's helping out the hunky Kris Anderson with his books and gets paid in a very interesting way…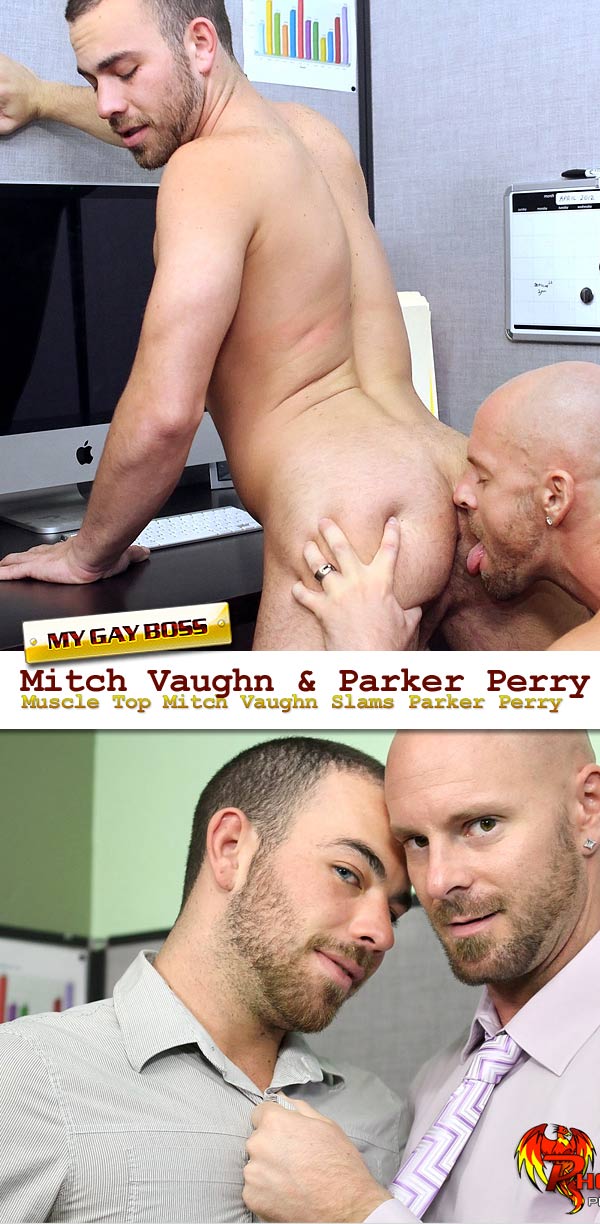 Boss Mitch Vaughn hasn't had a chance to meet the new employee, but when new starter Parker Perry finally meets his new boss and sees how hot and hunky the dude is he can't help but make a move!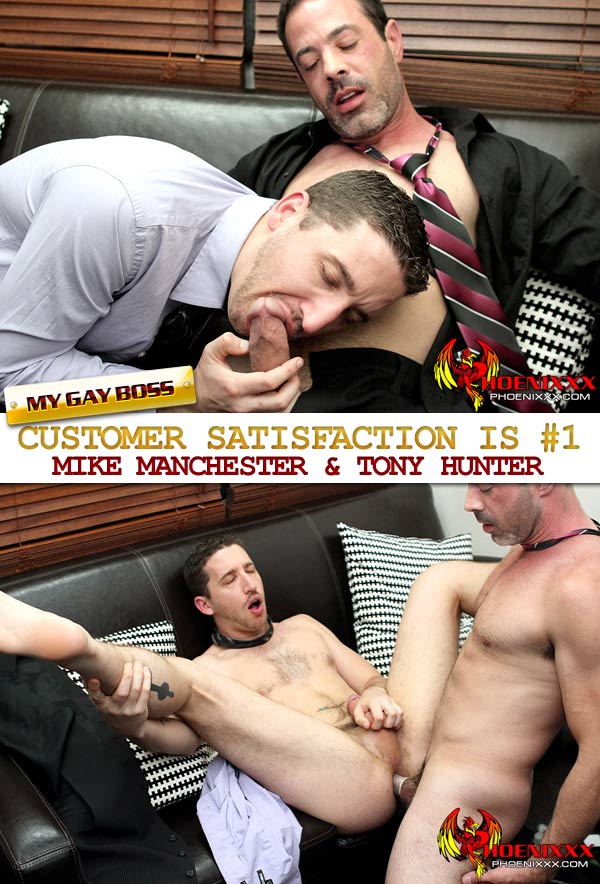 Mike ends up on the floor between Tony's legs, sucking his cock and playing with his ass, eating his hole and fingering it to loosen him up…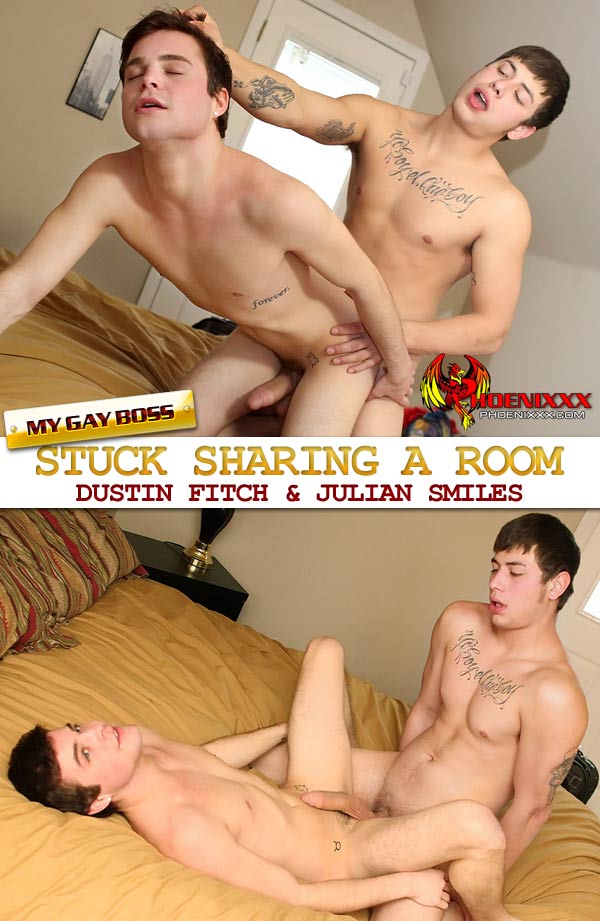 Dustin starts by sucking Julian's dick before he gets his own big cock in the straight boy's mouth. He ends up taking Julian's cock all over the bed (and half off the bed, too) before he shoots a creamy load…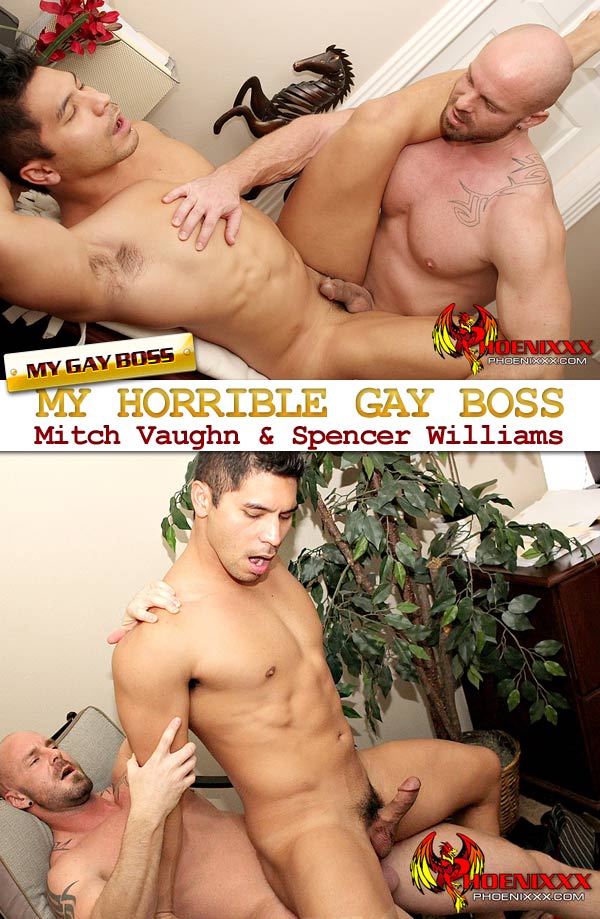 Pervy boss Mitch Vaughn finally digs up enough leverage on new guy Spencer Williams to get him just where he wants him… naked!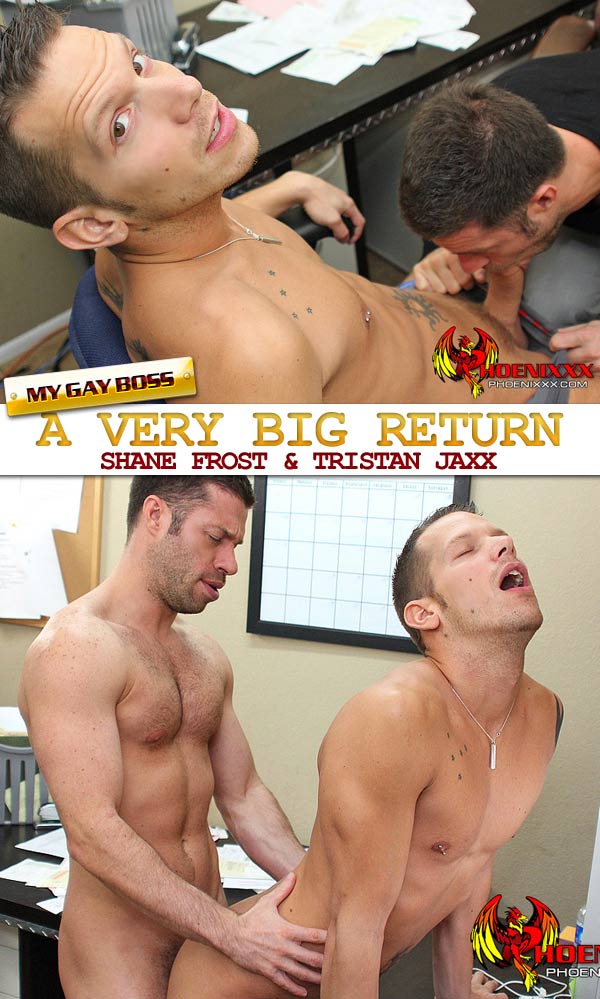 Shane Frost is known for his looks, not his way with numbers. Poor Tristan Jaxx is stuck helping, but he knows how to guarantee them both a big return…
Watch Shane Frost & Tristan Jaxx (A Very Big Return) at MyGayBoss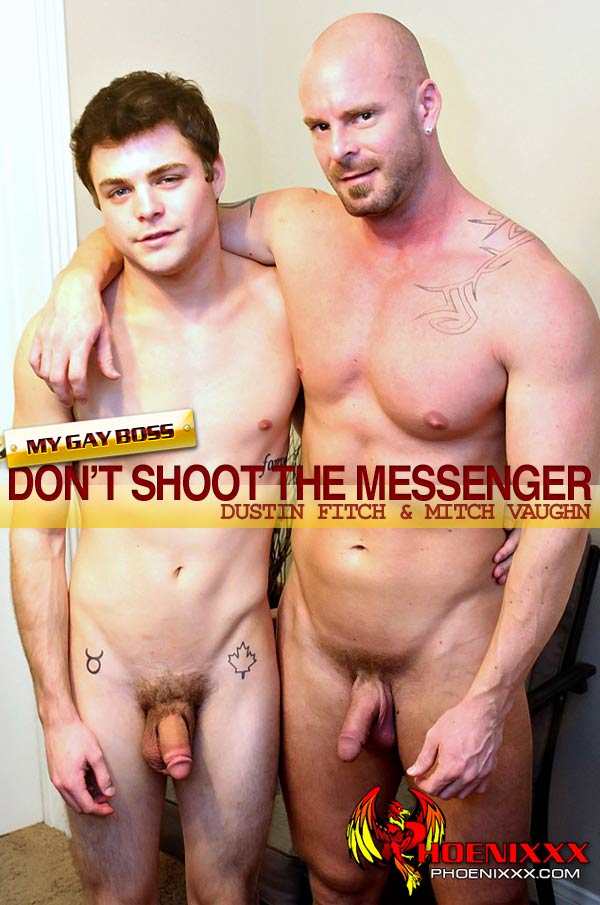 Mitch Vaughn is sick and tired of crappy customer service, so when Dustin Fitch shows up with another mis-order, Mitch decides he's going to get serviced properly one way or another!
Watch Dustin Fitch & Mitch Vaughn (Don't Shoot the Messenger) at MyGayBoss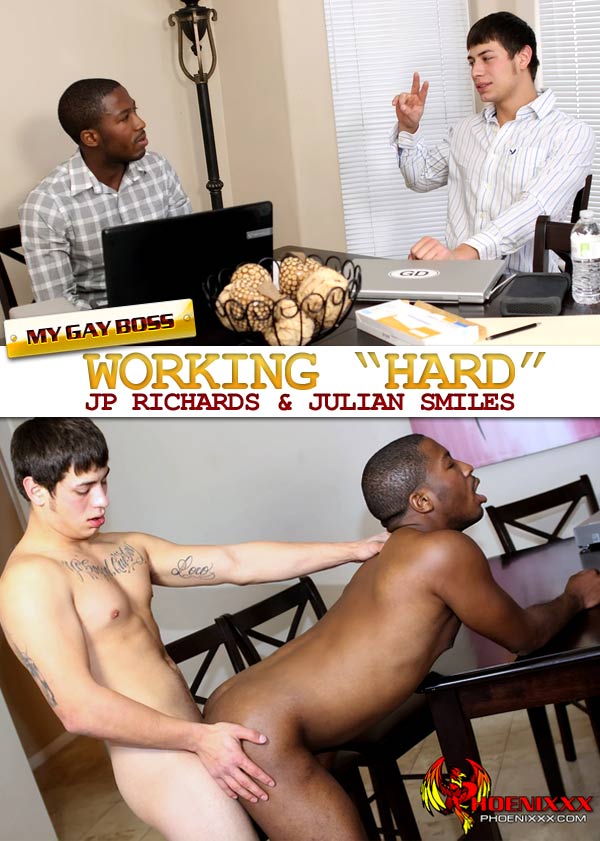 JP Richards is working hard on a company project, meanwhile Julian Smiles is slacking off watching porn! When JP catches him, the two agree they'll finish the project after they get off…
Watch JP Richards & Julian Smiles (Working "Hard") at MyGayBoss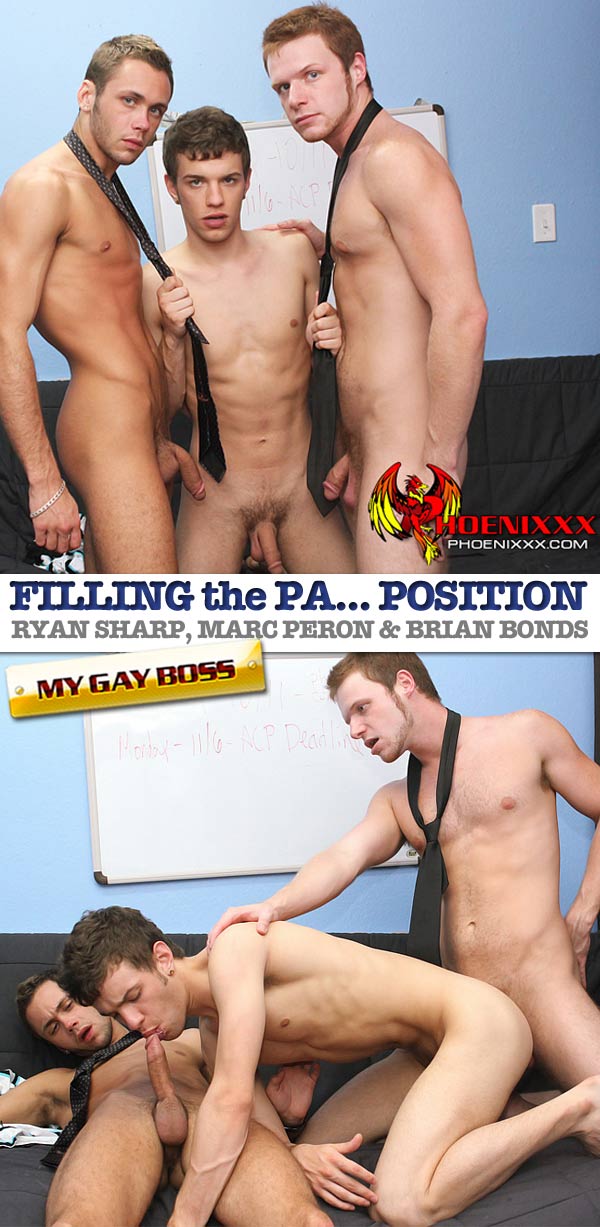 Brian Bonds and Marc Peron need a new PA in the office and Ryan Sharp is confident he's the one for the job….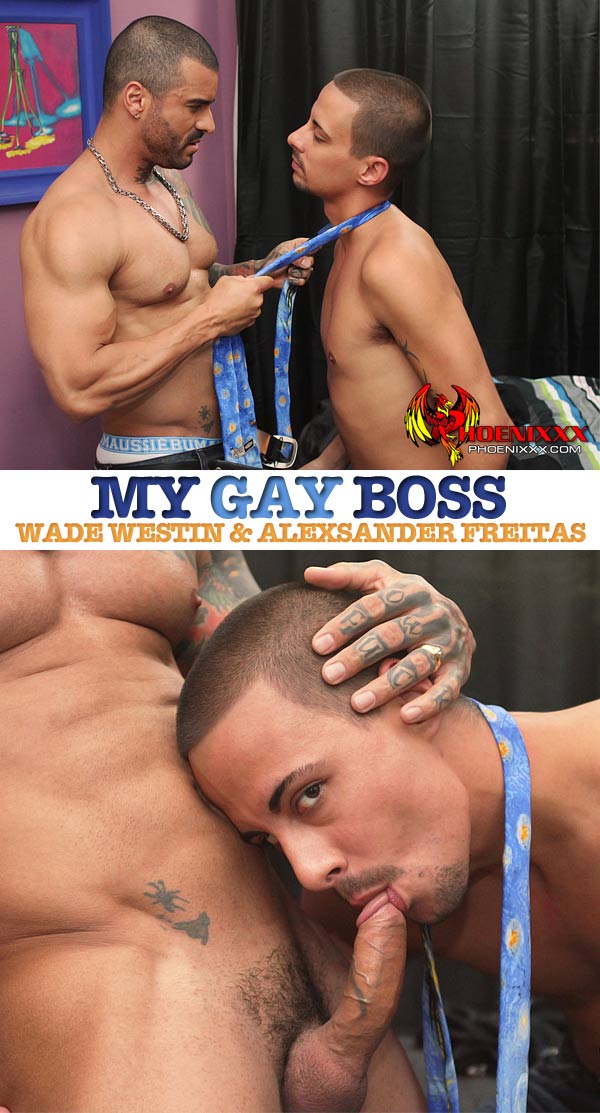 Watch Wade Westin & Alexsander Freitas at MyGayBoss
Wade Westin isn't satisfied with Alexsander Freitas' yard work so he decides to put him to work somewhere better–the bedroom! After some oral, Alexsander shows his boss his real skills by giving him a hard fuck. Wade gets his ass slammed in various positions, crying out as lube leaks from his hole. He cums on his back while Alexsander rails him before getting on his knees to receive a big facial.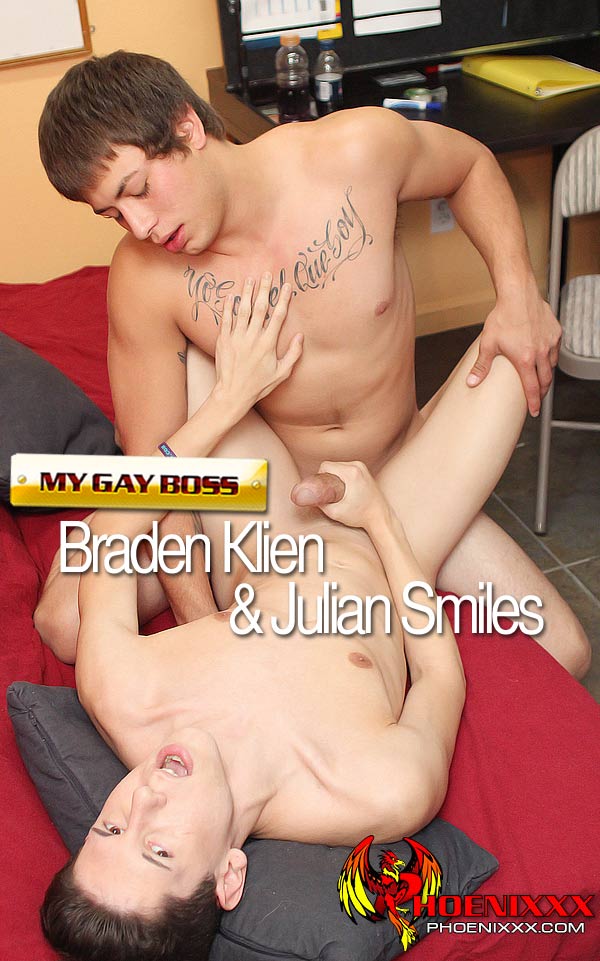 Braden Klien wants to give Julian Smiles a gift for all his help around the office, but a holiday hookup is more what he had in mind! He sucks Julian's cock and then bends over to have his other hole stuffed. Braden strokes his giant cock while his coworker pounds his ass…