Young Bastards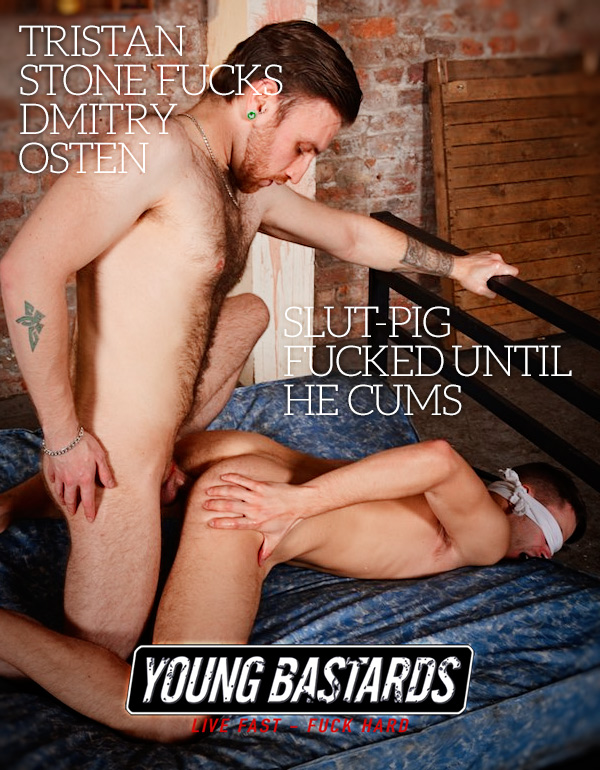 Blindfolded and helpless on a bed, Dmitry Osten doesn't know what's about to happen to him. He has no option but to gag on the huge cock that his studly master, Tristan Stone, rams down his throat. Tristan finger-fucks his bottom boy's ass, getting it lubed and ready for his uncut cock, and then fucks him rough and hard. At the mercy of the dick that's ramming his insides, Dmitry can't hold back and cums. When Tristan busts his nuts on his sub's face, he allows him to lick and suck the gooey mess from his dick like a slut-pig.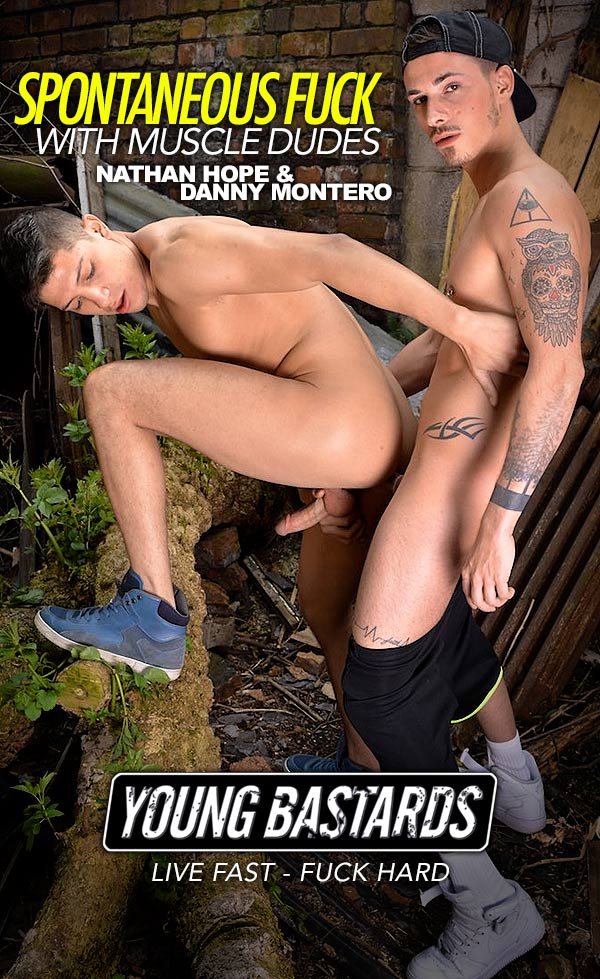 Danny Montero, mid-20s, short, dark hair, a sweet face and athletic body, loves having Nathan Hope kneeling right in front of him and devotedly working over his fat, hard cock. The studly lads get into it in the courtyard of a ruined building and treat themselves to a hefty session of sucking and fucking.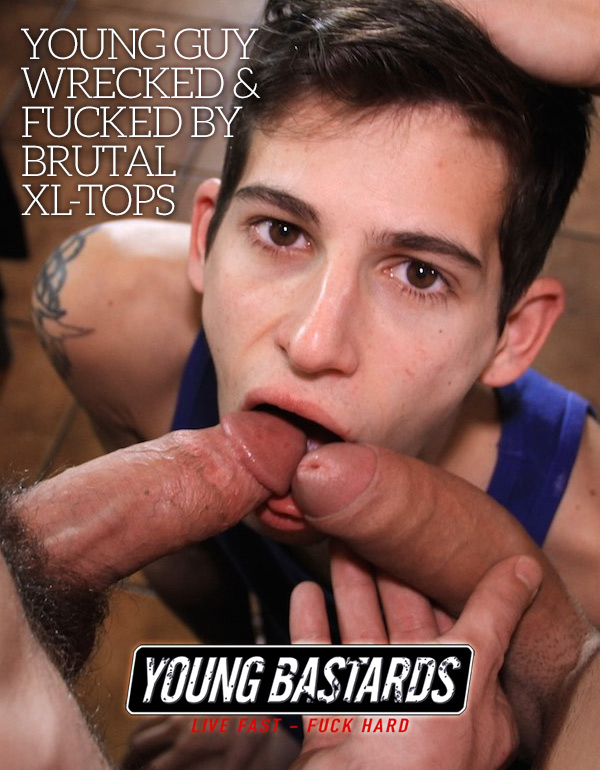 Alec Loob gets picked up by two older fuckers in a club. The good-looking, fresh meat twink is out of luck, since Abraham Montenegro and David Paw can be really nasty, brutal assholes. The two machos hock litres of spit into the little dude's face and force him to lick their sneaks clean. While he lies on the floor and whimpers, Alec gets his bare ass spanked. At the climax the sweet twink has to suck down the brutal tops' massive poles, getting fucked hard and doused with cum.