Articles Featuring:
Elian (Corbin Fisher)
Sexy Latin stud and Corbin Fisher model, Elian, is here to bring the heat. Elian's sexy Spanish accent, winning smile, and nice uncut cock make him the total package.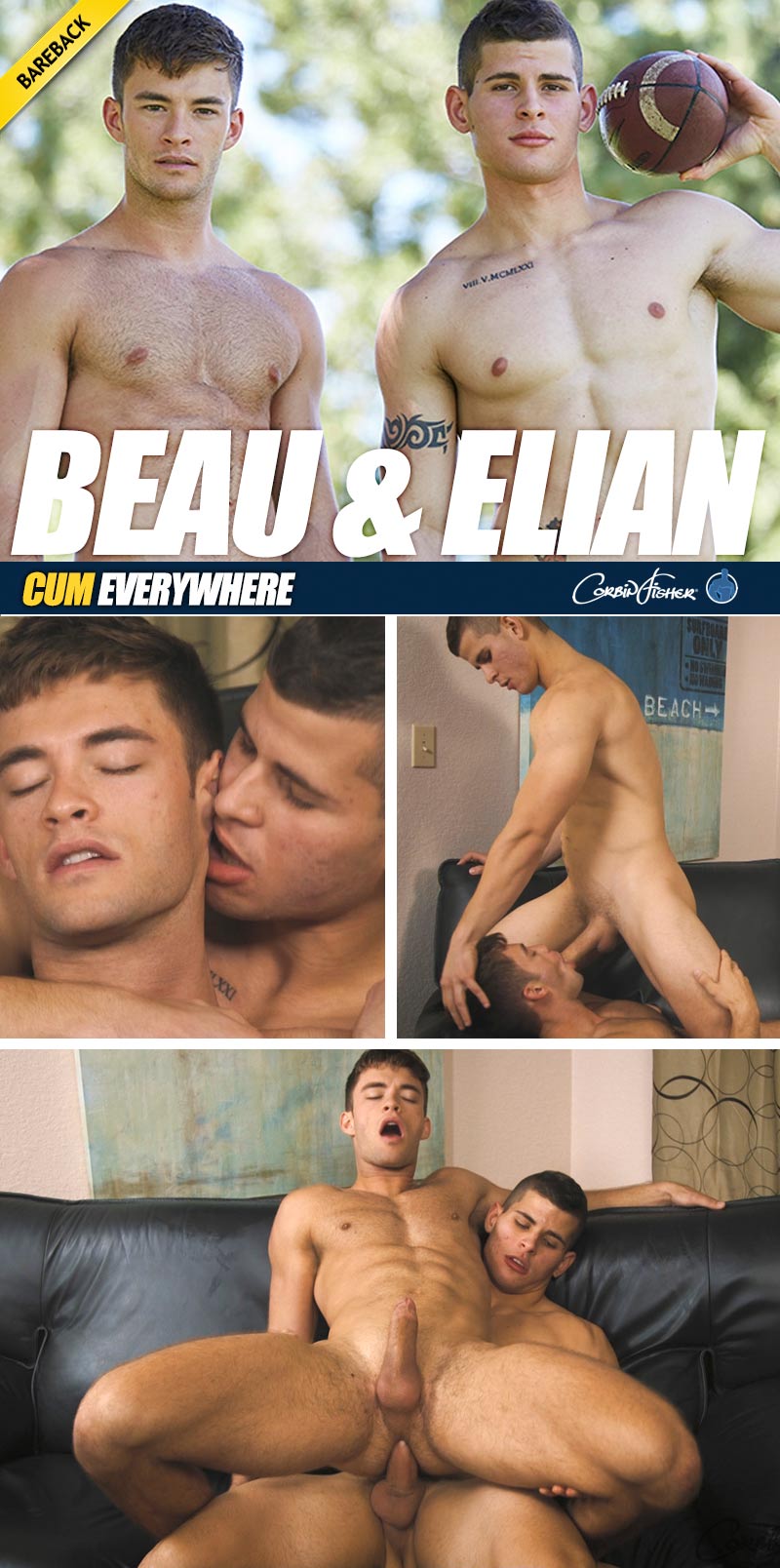 It's a sunny day in the park and Elian is giving Beau some Spanish words – only the essentials, of course, like "awesome muscles," "hot ass," and "big cock."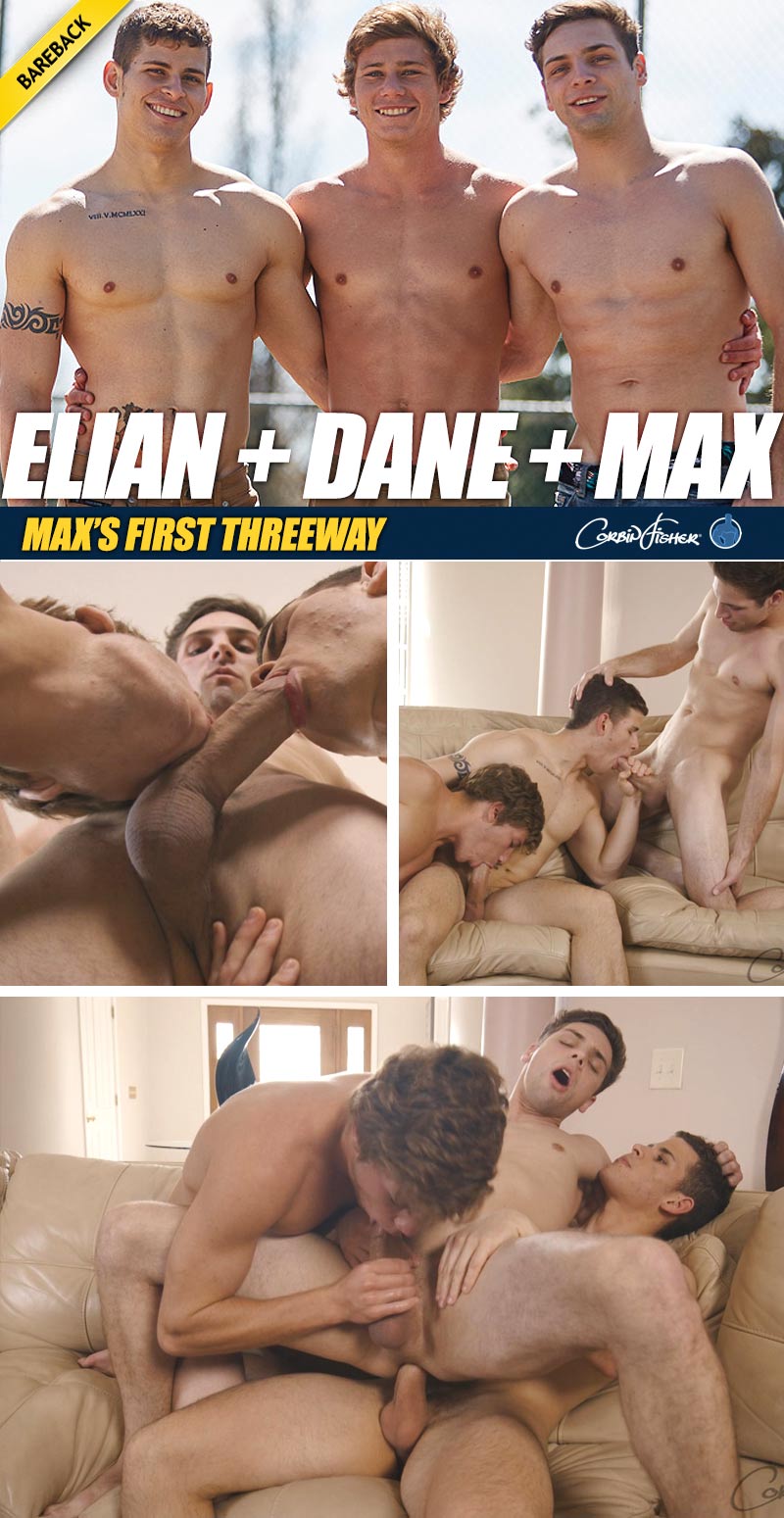 It's time for Elian and Dane to get all-aboard Max, for Max's first-ever threesome. We were a little surprised that he'd never indulged in one, given how hot and hung he is, but we're happy to introduce him to the fantastic world of group sex.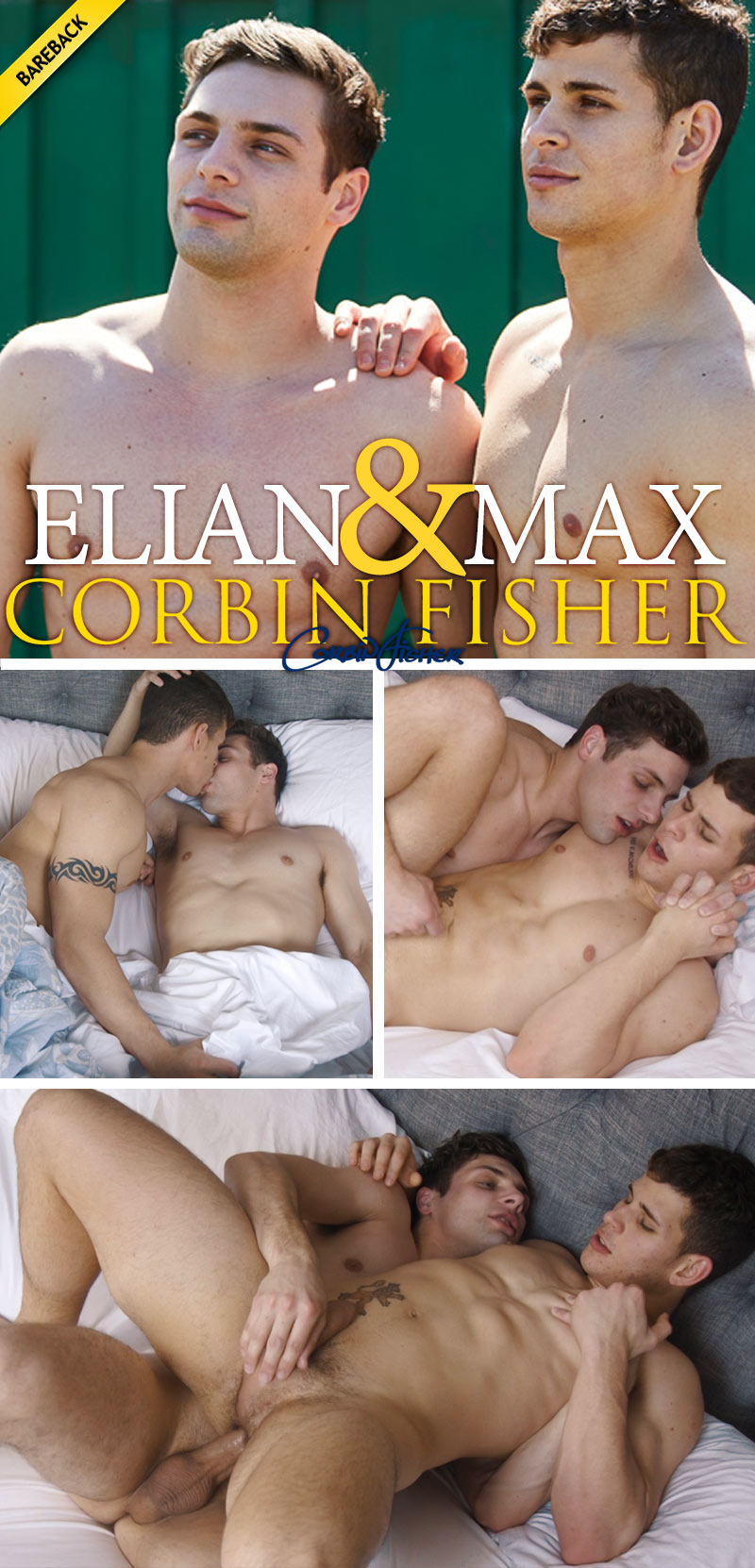 Muscular freshman Elian has spent the whole night getting poked in the ass by Max's big dick, so when morning comes he's in no mood to wait for Max to wake up on his own and he rips back the covers to swallow hyper-hung Max!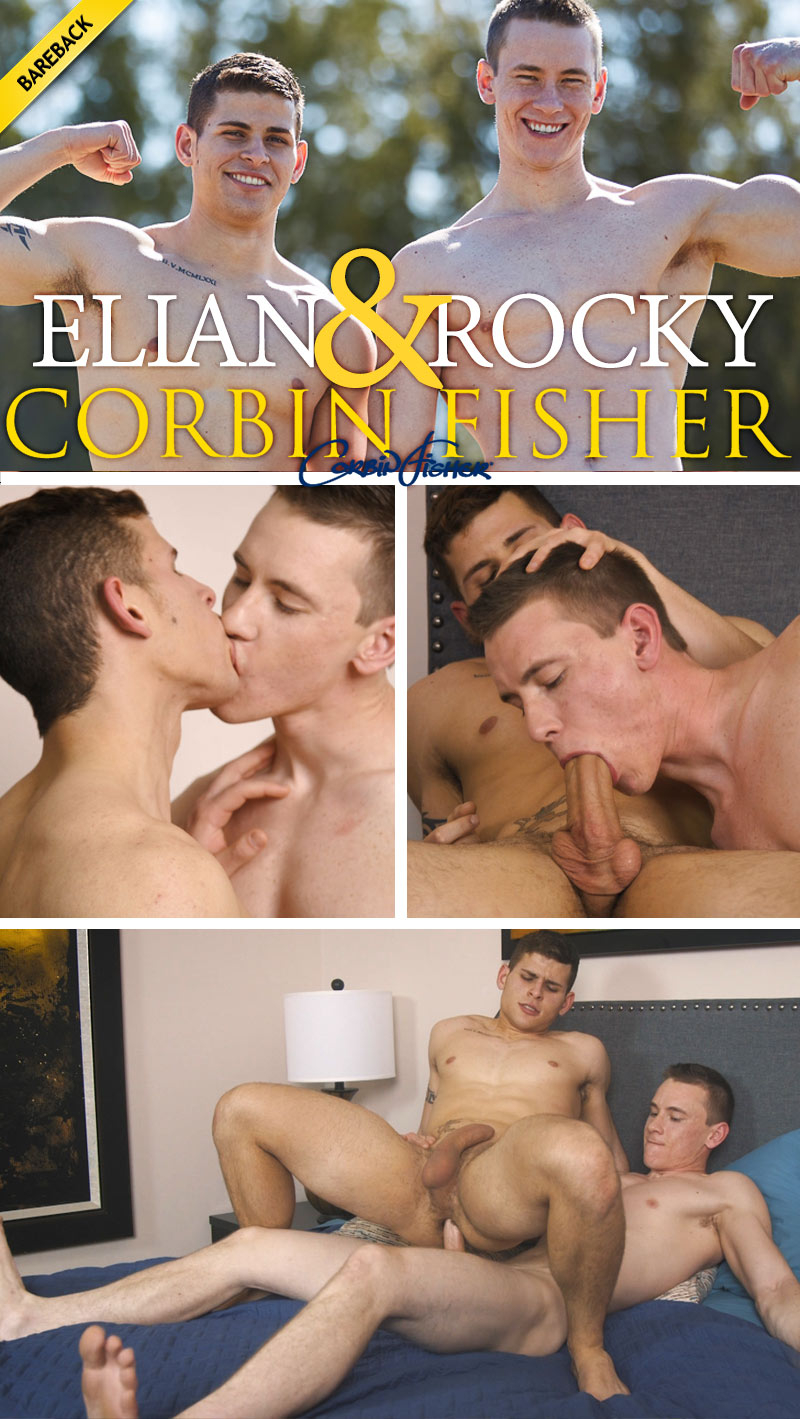 Rocky and Elian are both intensely talented in whatever position they end up, so we know they're going to be in amazing every episode they star in, so this time it came down to an arm wrestling contest to decide who got fucked. As you can imagine, Elian's massive arms gave him a huge advantage over lean Rocky and he easily defeated him twice – not that Rocky is at all broken up after this!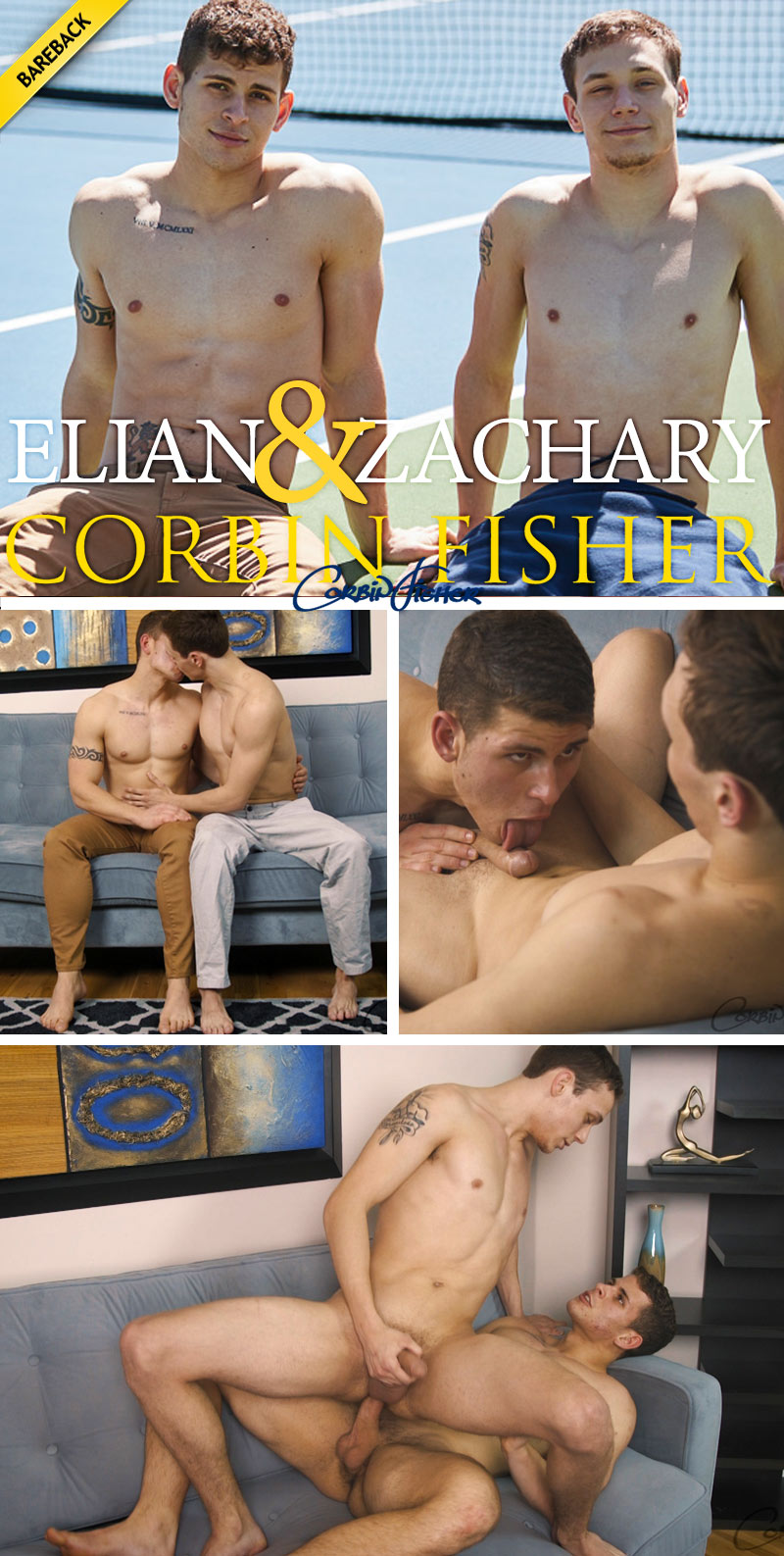 Lucky for Elian and for us, Zachary (a.k.a. Zach Country) is in an especially submissive mood and he thoroughly enjoys Elian bossing him around and fucking his throat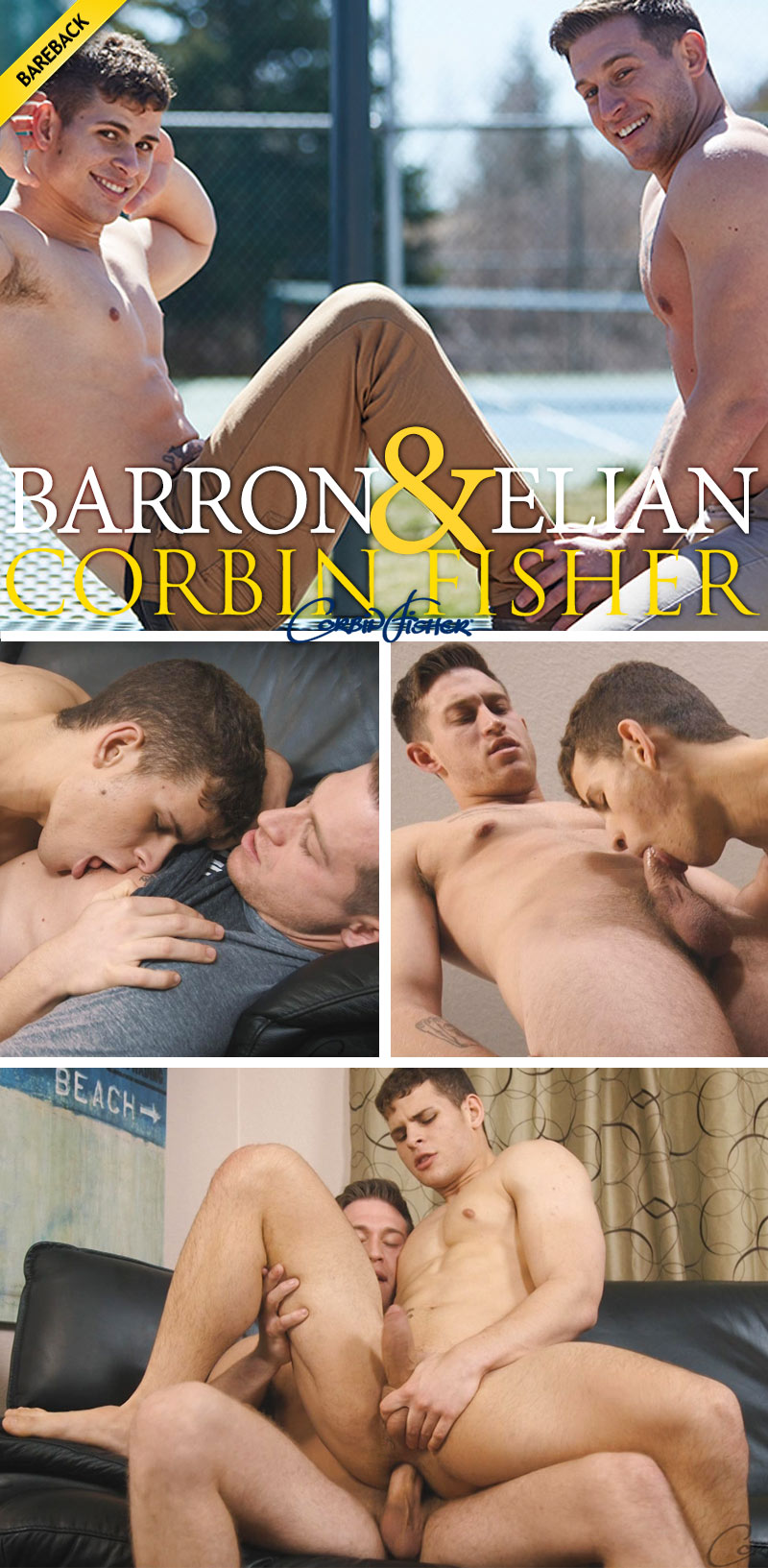 Barron's been wanting to get to know Elian for quite a while, and he's off to a great start by giving the hot, Latin stud a deep, attentive foot massage!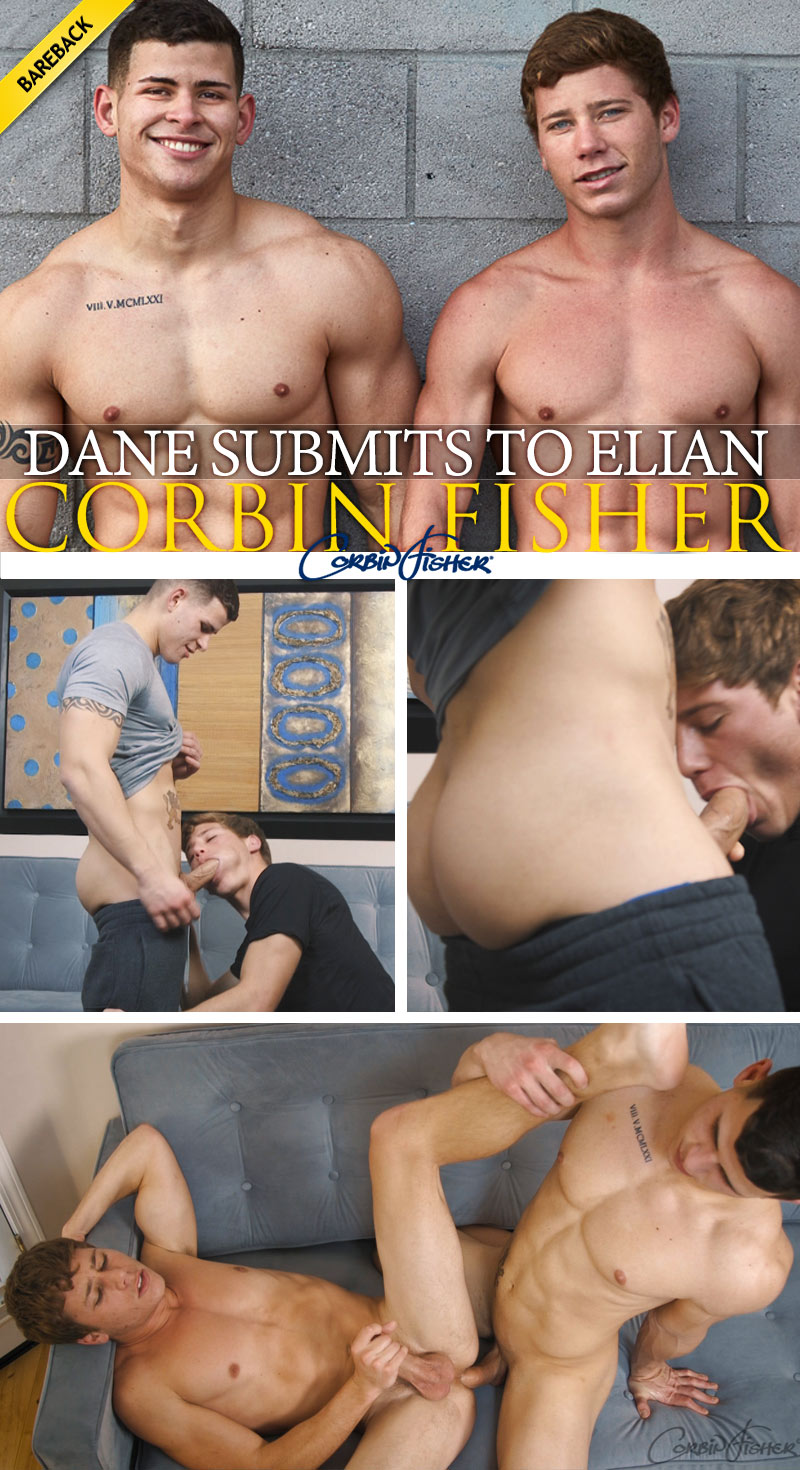 It's a lazy Saturday afternoon and buddies Elian and Dane are relaxing in their sweatpants while playing video games together. Dane leans over to cover Elian's eyes to prevent him from scoring, but he only succeeds in one sense – Elian puts his arm around Dane and then the two share that tell-tale look of two guys who have already fucked.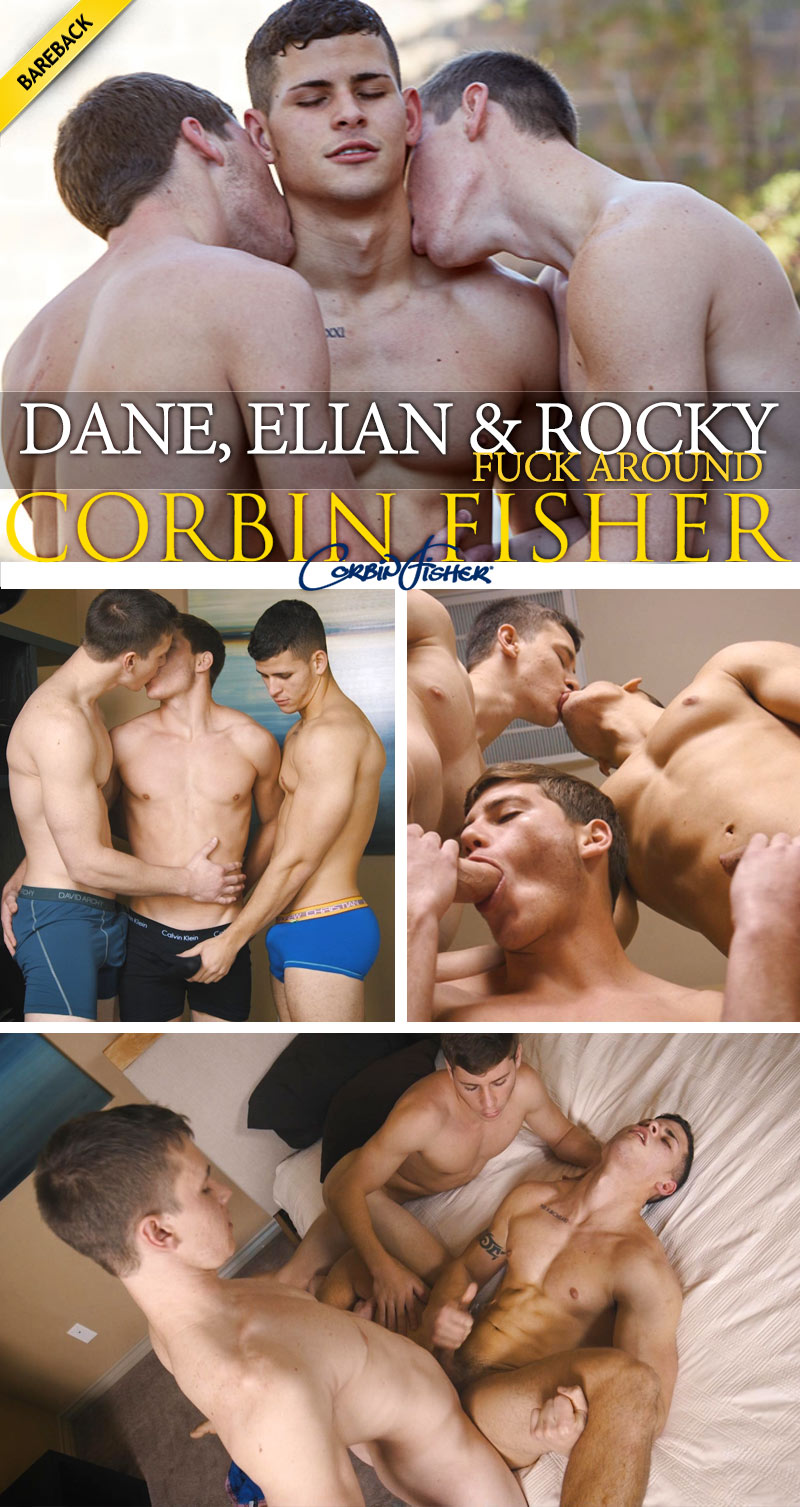 It's past time that we've had us a good old-fashioned three-way here at Corbin Fisher, and Elian, Rocky, and Dane are eager to please! Dane is quick to point out that Rocky and Elian have nice dicks and is even quicker to get on his knees and suck them both with such enthusiasm that it's a wonder the two of them didn't blow a load right there!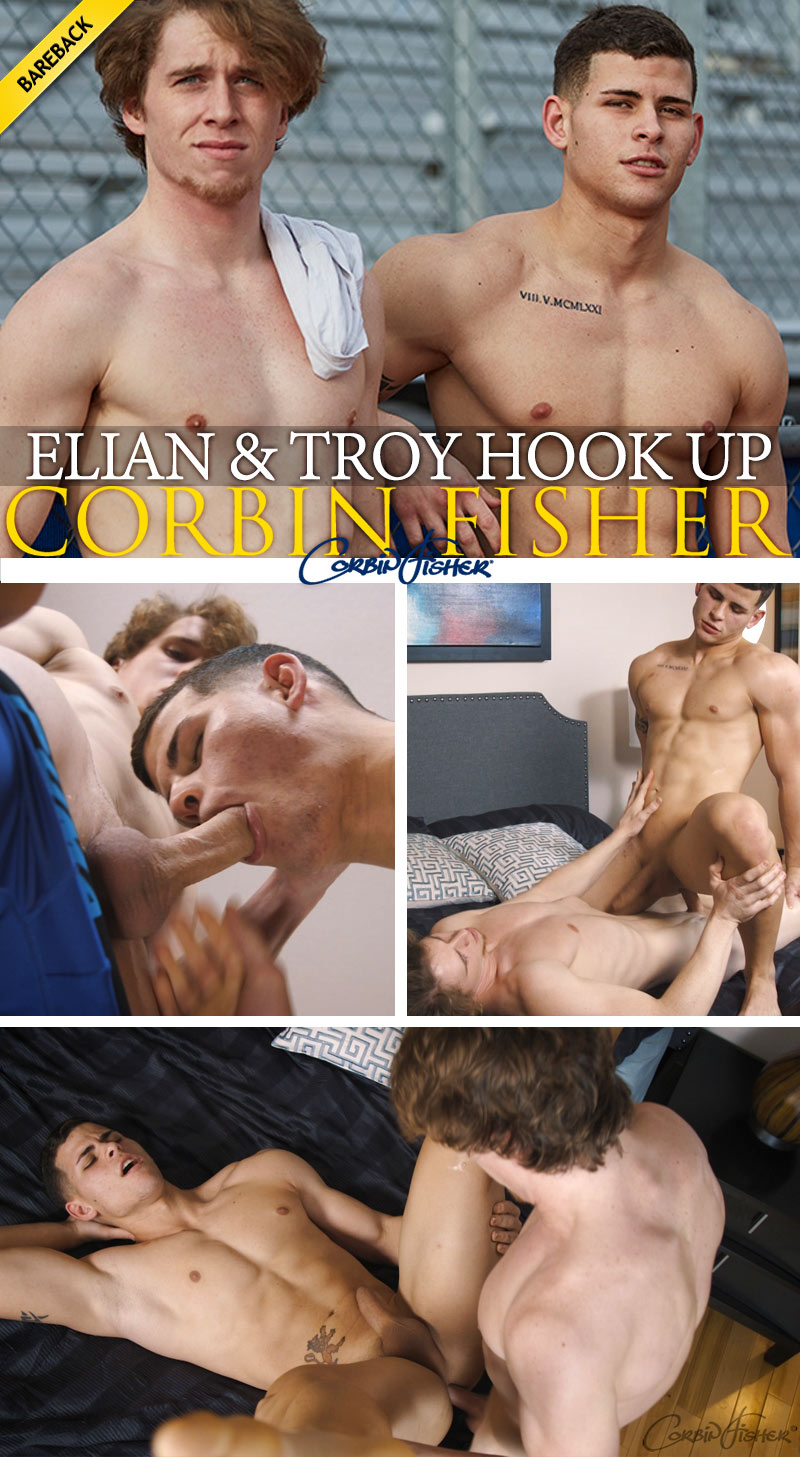 Elian is quickly becoming one of our rising stars here at Corbin Fisher and one of the things we love about him is how willing and eager he is to be both a dominant top and a power bottom, depending on who he's paired with. In this scene, watching his big cock slap up against his abs while he rides Troy is a sight to behold – he loves every second of getting pounded and seems like he's on the edge the whole time!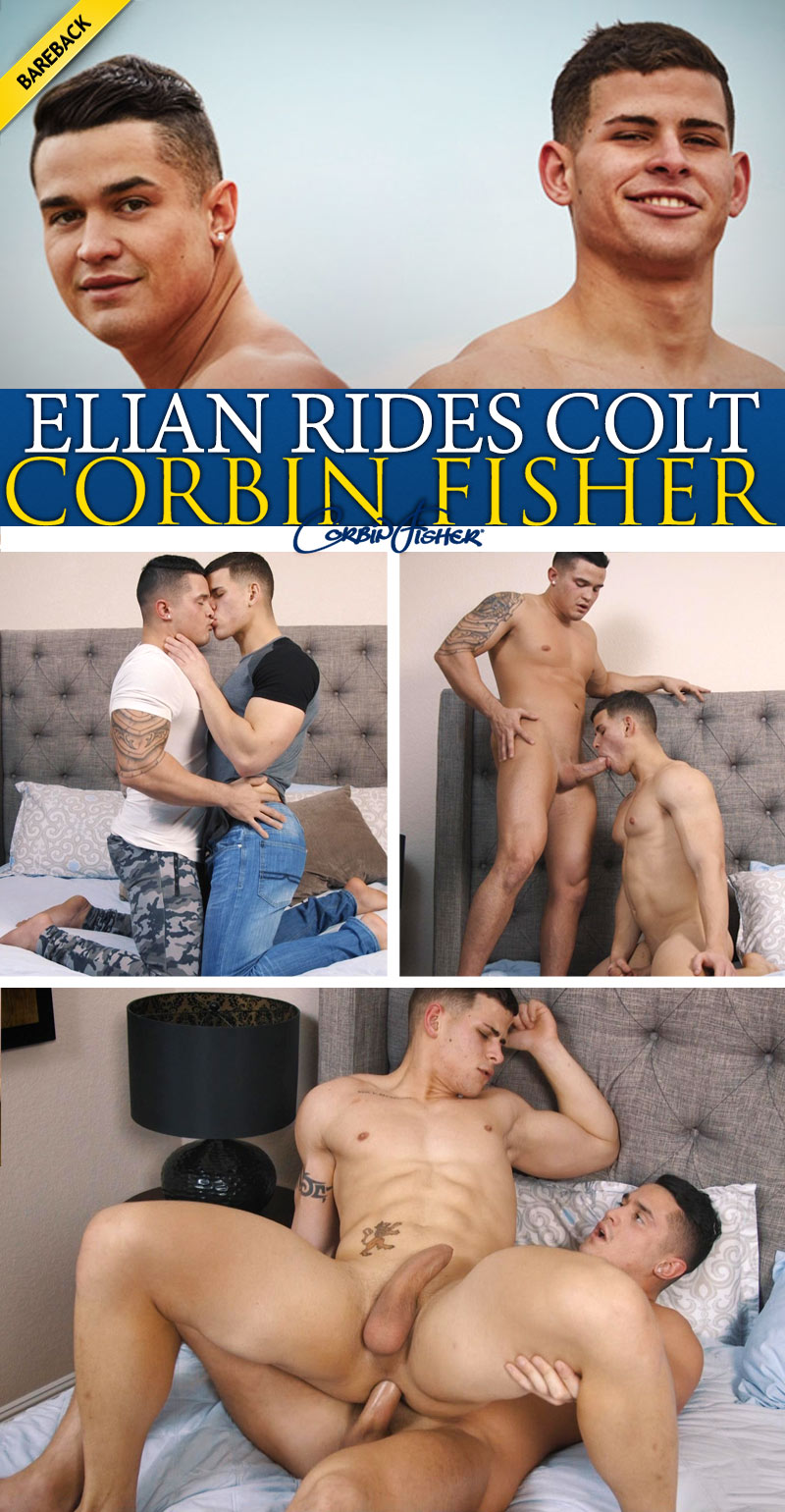 Colt (a.k.a. Calvin Chambers) and Elian are on each other the second the camera's start rolling. We're not just talking some idle pecks either – their chemistry is intense from the go as they make out and rub on each other's strong bodies.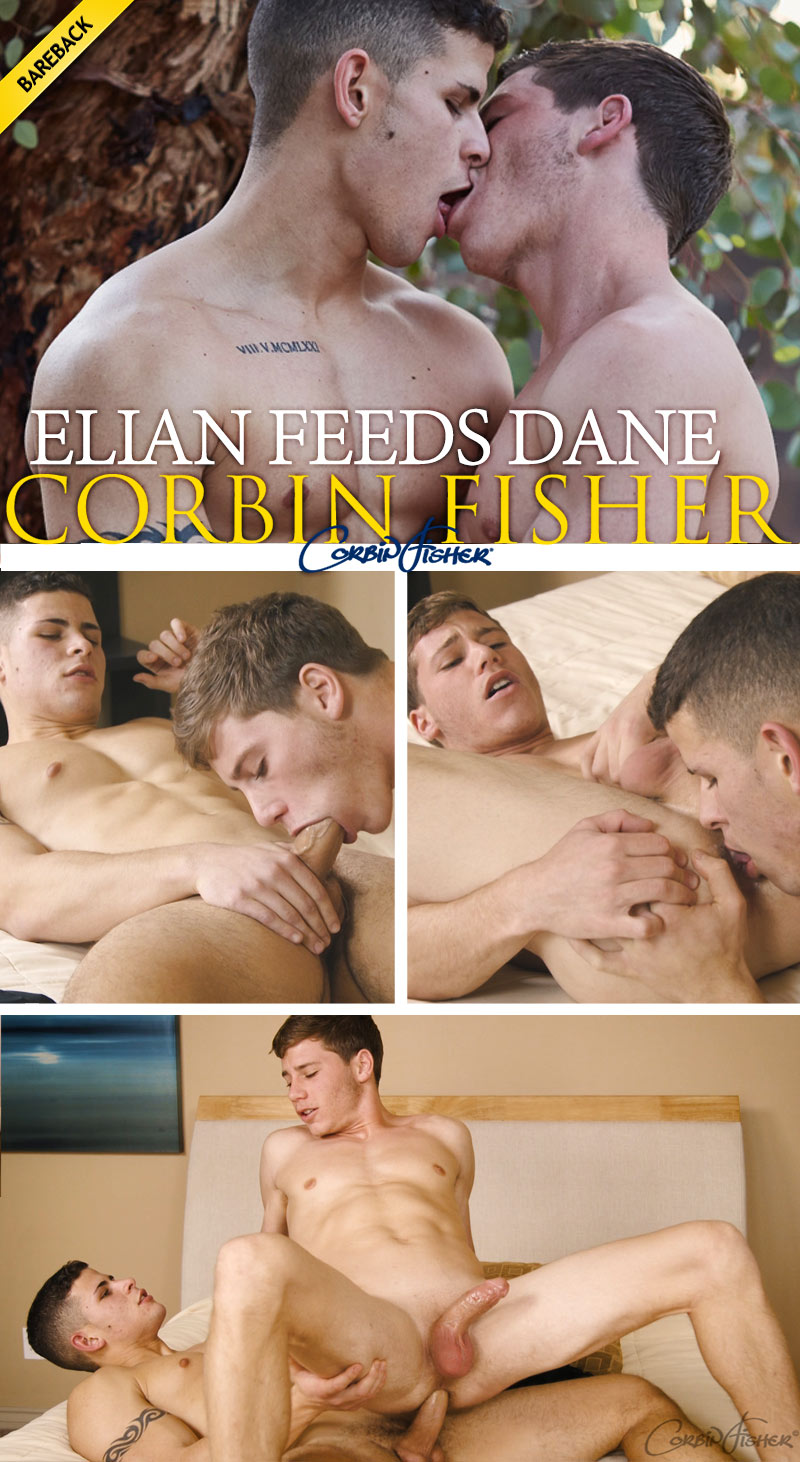 We just can't get over how strikingly well-developed Elian is for a freshman – at 18, he's got pecs, abs, and biceps that just don't quit.
Though we often tend to see our upperclassmen taking a leading role, Elian doesn't hesitate to fully have his way with Dane, who is more than up to the challenge of Elian's thick cock and powerful muscles. After pushing his cock inside Dane's pretty mouth, Elian can't help but crawl on top of him to suck him off while he fingers his tight hole. Dane likes it so much that when Elian hesitates a little bit, Dane grabs his ass and spurs him on to fuck his mouth!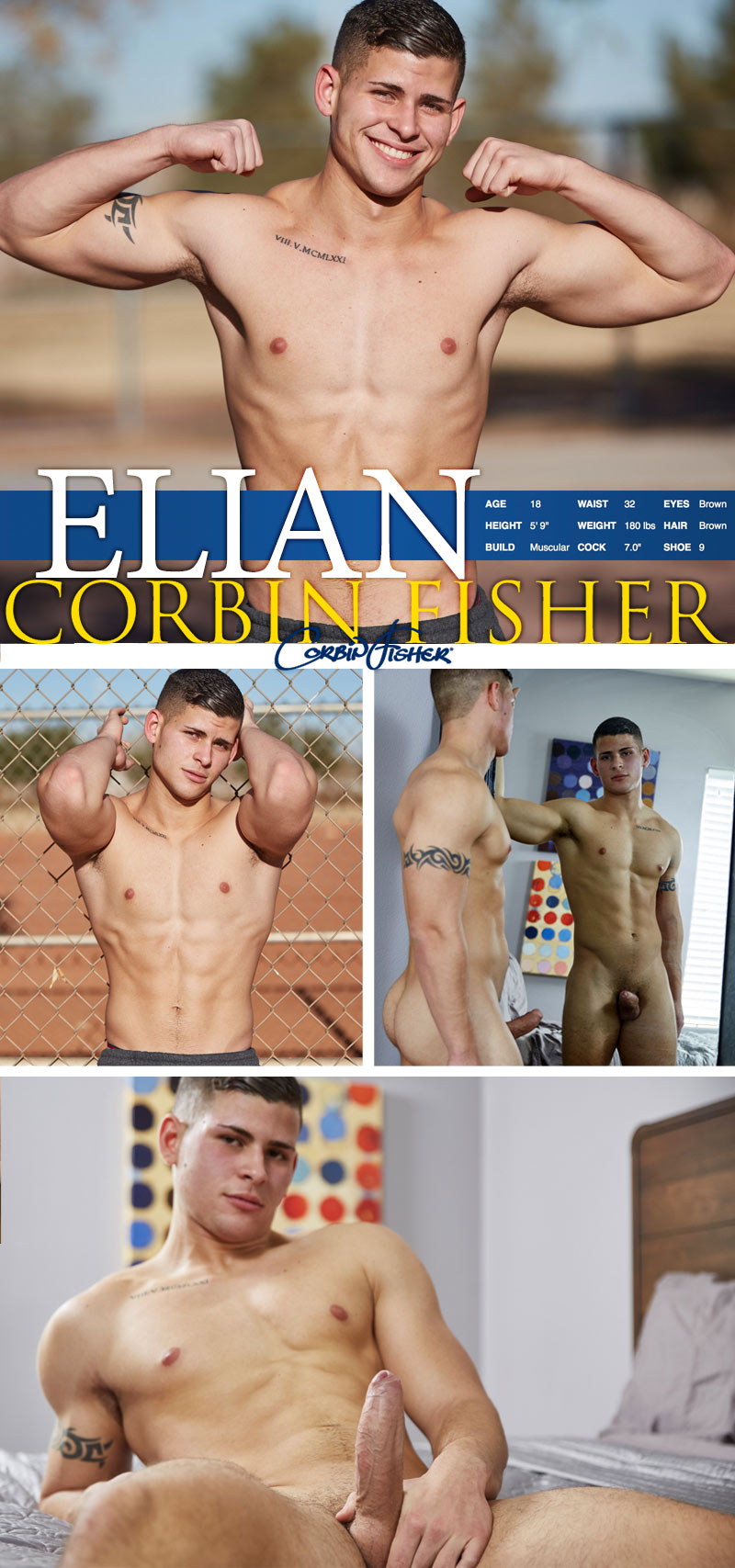 Even out here in Nevada, Corbin Fisher sometimes get the winter blues, but thankfully sexy Latin stud Elian is here to bring a little heat back to the desert! He says that he was the biggest guy on his high school wrestling team, and we definitely believe that based on his chest alone! Elian's sexy Spanish accent, winning smile, and nice uncut cock make him the total package.