Articles Featuring:
High N' Tight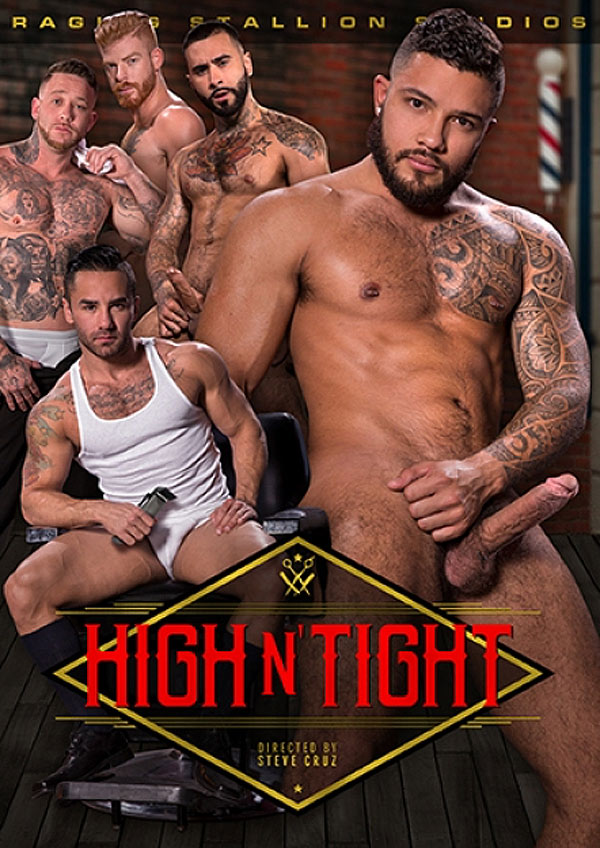 Bennett Anthony sits in the 'High n' Tight' barber's chair as Gage Unkut finishes his work. After touching up the back of Bennett's neck and running a comb through Bennett's bright red head of hair, Bennett stands up and fidgets uncomfortably with his slim wad of cash. He doesn't have enough for a tip, but he hopes he and Gage can 'work something out.' Bennett reaches for the bulge in Gage's pants: a good suggestion. As Bennett wraps his lips around Gage's uncut cock, Gage unbuttons his shirt, revealing his muscular torso completely covered in tattoos.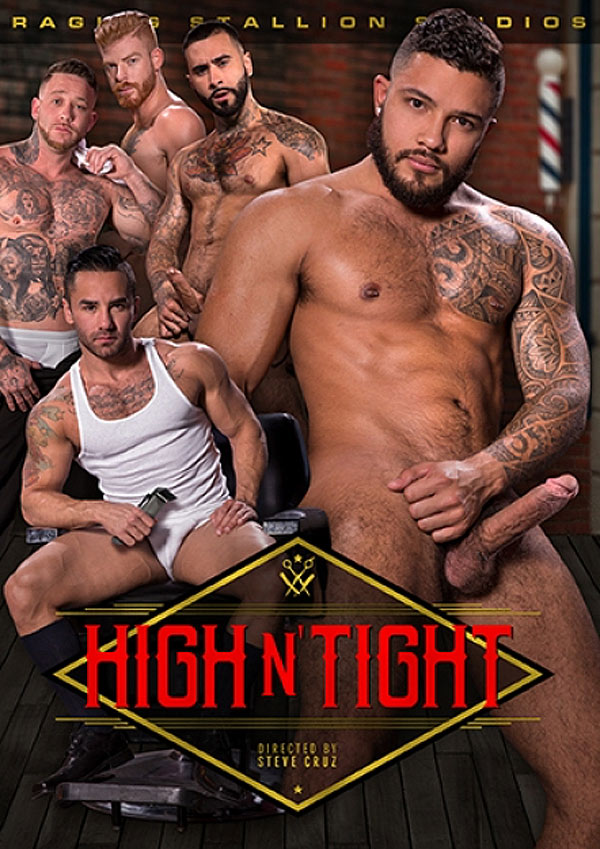 As the clippers of the 'High n' Tight' barbershop buzz in the background, Mick Stallone and Ace Era cruise each other in the waiting room. Mick unbuttons his shirt, showing off his hairy chest and tight abs. He yanks out his hard cock, and Ace eagerly gets down on his knees to perform oral worship. Ace strips off his shirt, revealing his athletic physique. Mick guides Ace by grasping the dirty blond hair on the back of his head.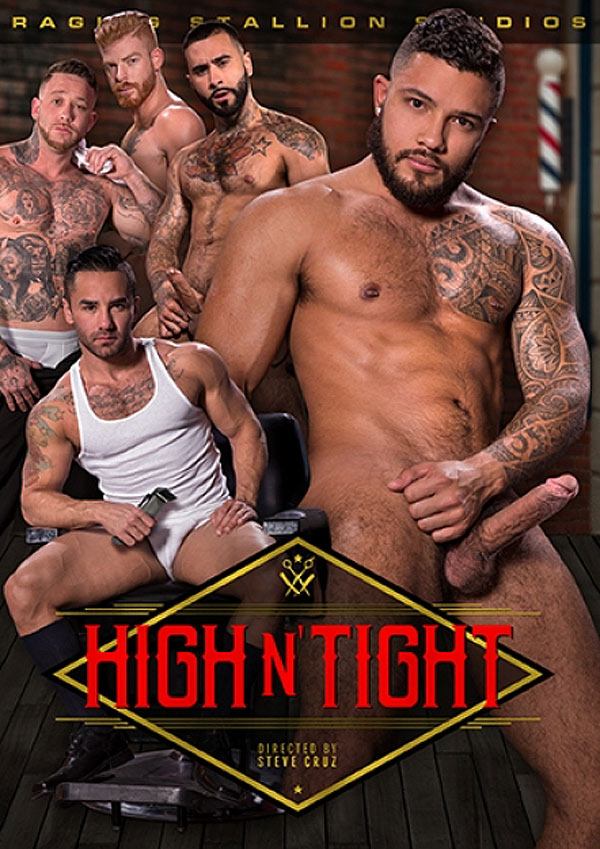 As Ryan Cruz sweeps the floor, Bruno Bernal sits in the 'High n' Tight' barbershop's waiting area, fixated on Ryan's ass. When Ryan comes over to ask Bruno what he's looking for, it's clear that what Bruno really wants is Ryan. As they make out, Bruno unbuttons Ryan's jeans and grasps Ryan's thick cock. Pushing Bruno down on the couch, Ryan pulls down Bruno's pants and dives face first into his round, firm ass.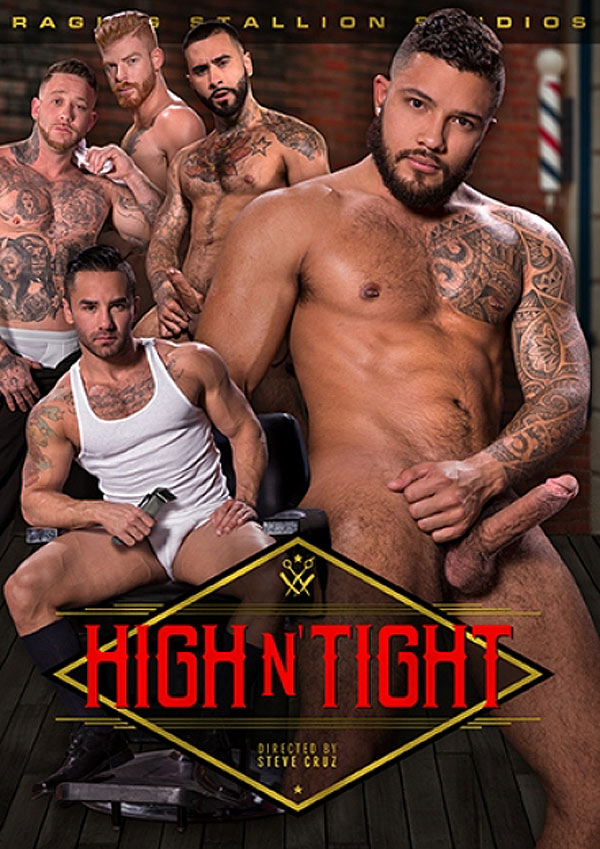 Leatherman barber Rikk York is working on a 'High n' Tight' cut for his client, Mick Stallone. They make conversation about where to go out and what the local guys are like. Rikk's assistant, Jackson Grant, overhears the conversation and shares a knowing glance with Mick through the mirror.