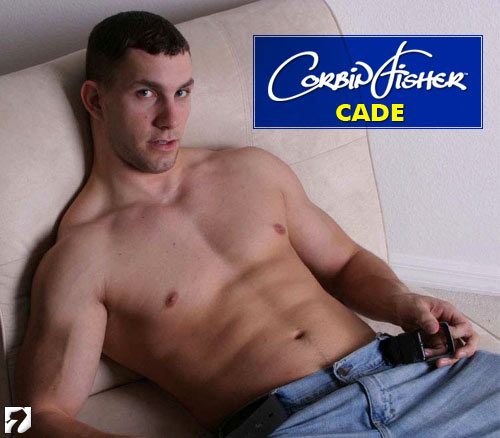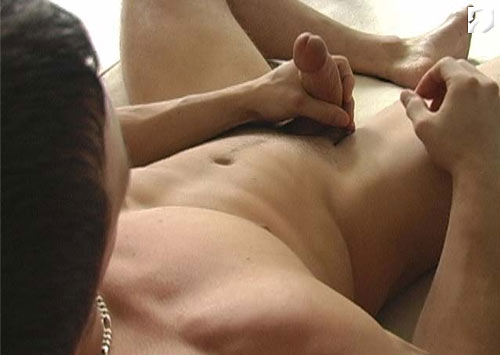 Corbin Fisher has got a real stud for you today! Discovering Cade was enough of a thrill – seeing those ripped and muscular arms, that powerful frame, that hot chest and all-around athletic build. But when Corbin spoke to him on the phone before getting him down for a shoot and he heard that sexy voice of his, Corbin nearly lost it. He could just imagine Cade saying untold dirty things in that thick Boston accent!
When you see Cade, you see those tasty muscles and entirely masculine features and picture him kicking guys asses on the field. He's almost intimidating in that sense. But when you get to sit down and talk with him, he's entirely nice, approachable, and funny! He's modest, always cracking jokes, and an excellent guy to have around and drink beers with (while staring at and lusting over him, of course!).
Cade's cock fits right in with his ripped physique. It's big and thick, with a hot pair of hefty balls at the base of it. All around, Cade is one helluva college stud! If Corbin manages to tear Cade away from the girls long enough, we sure as hell want to see his huge dick pounding another CF guy's hole… so that's a warning to any and all CF studs who might come across this here update. Be nice to Corbin, or he might pair ya up to bottom for Cade's thick, powerful dick! You'll be in traction for a week… and Corbin will be jealous of ya!