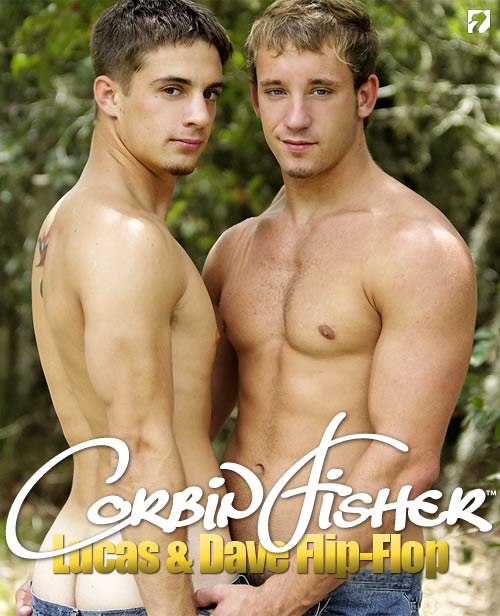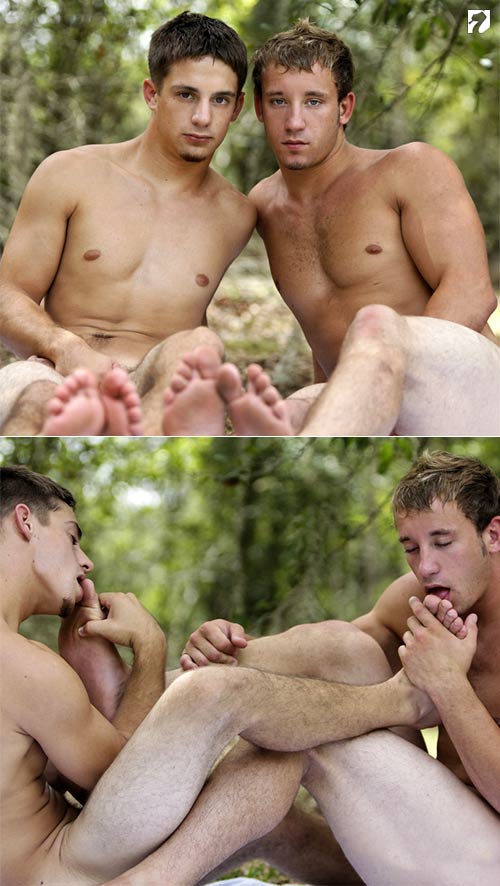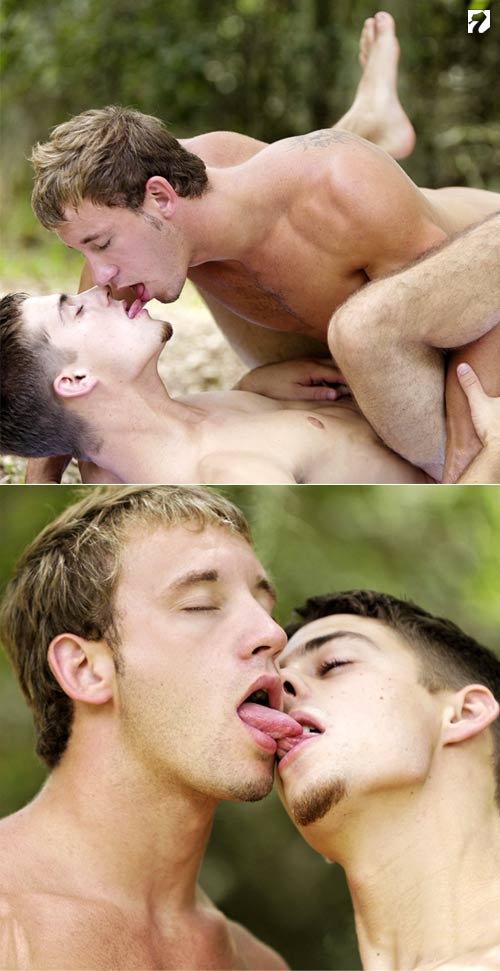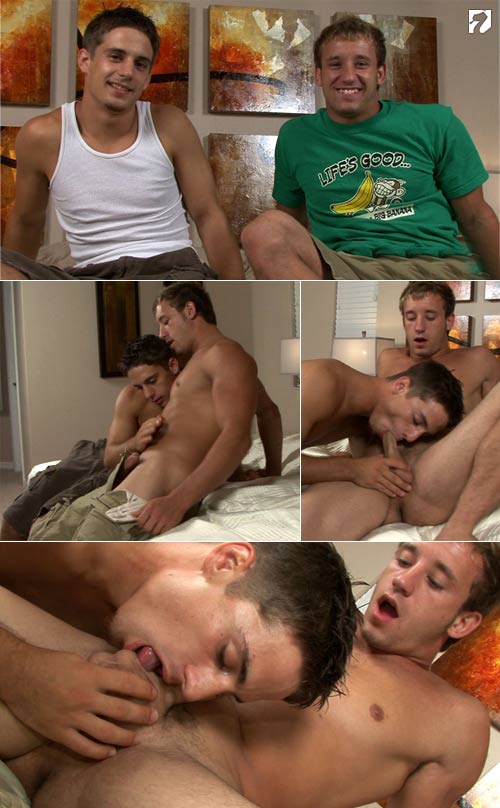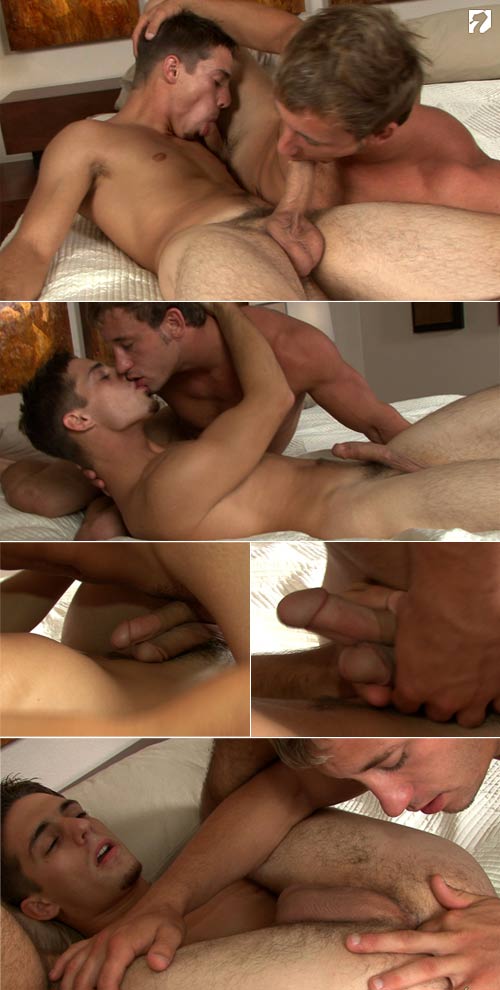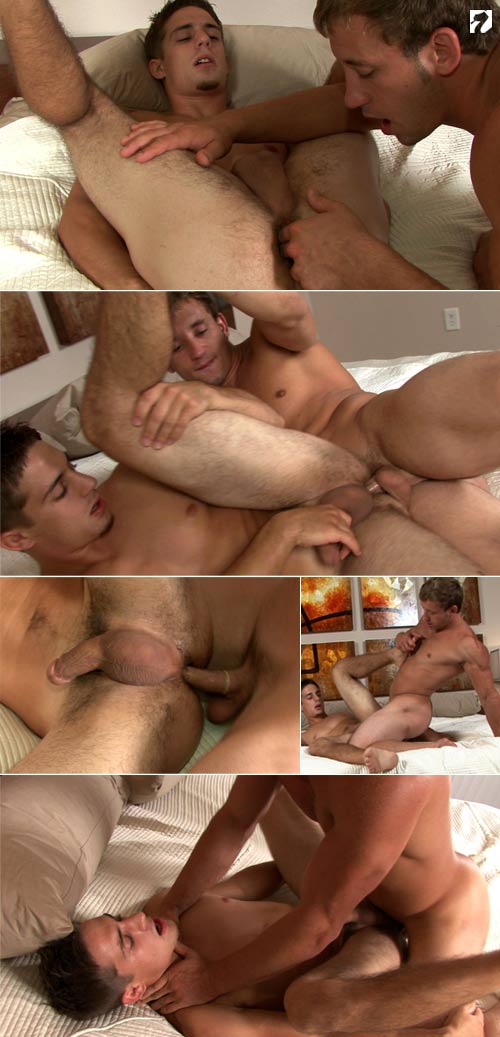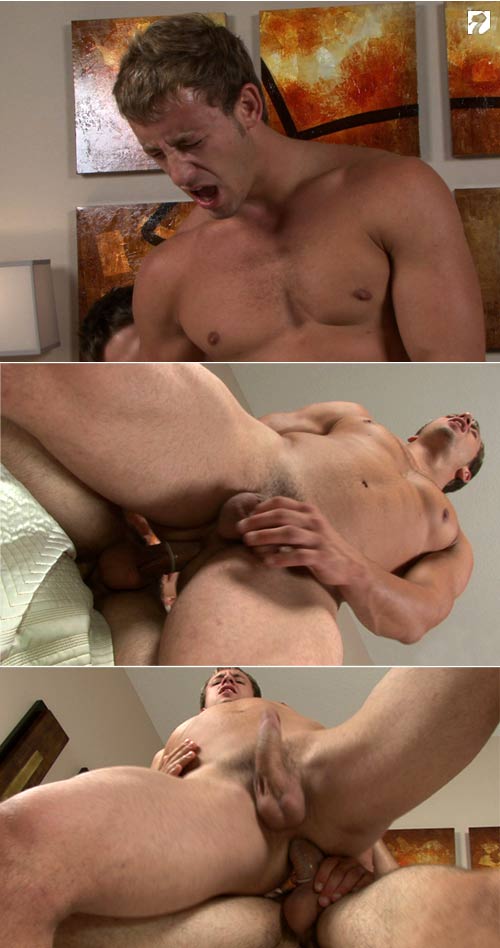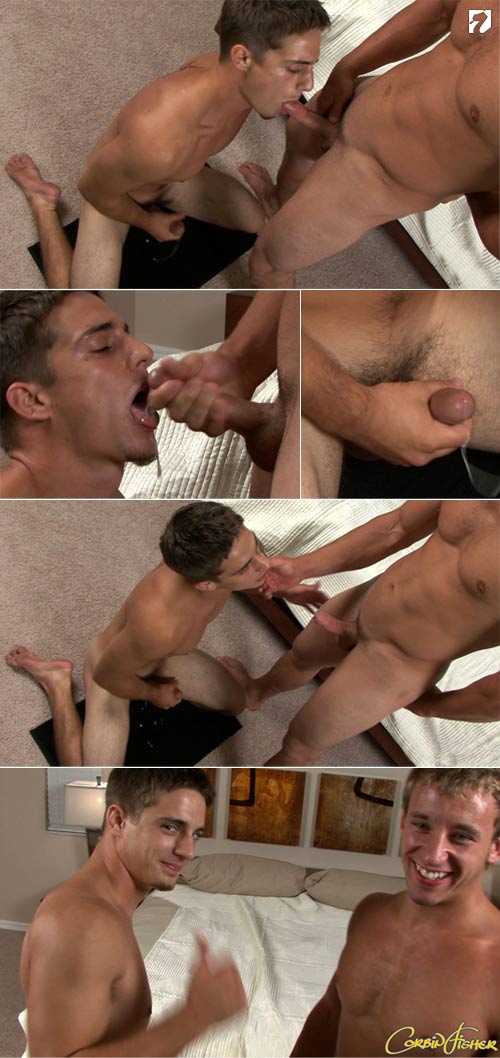 Watch Lucas & Dave at CorbinFisher.com
My how it's been too long since super stud Lucas has had a nice, hard dick up his hot ass! I've been having so much fun seeing him pound some of his fellow CF studs that I almost didn't realize that it'd been ages since Lucas was on the receiving end of a hot fuck!
Thankfully, with the ever-eager and enthusiastic Dave around, this was all about to change!
Dave admitted in his solo that he absolutely loves getting fucked, and it's a big part of why he's happily bisexual – he has a blast fucking girls, and a blast getting fucked by guys. Indeed, Dave was one of the CF studs on the receiving end of Lucas' stiff dick recently, and it was obvious throughout that session that he loved the drilling he was getting.
I wanted to pair the guys up again, but switch things up a bit and encourage Dave to take a stab – literally – at Lucas' tight hole. It's kind of funny how things work out, though, and as these two went at it. Once they started to get all worked up and horny their own feelings took over! Things started out with Lucas fucking Dave again, and I'd figured they would then switch positions and Dave would get an equal share of time fucking Lucas. But Dave loved that dick in his ass so much, and Lucas was having so much fun sliding his dick in and out of Dave's tight hole, that they just wouldn't stop! I wasn't going to interrupt, though, because the sex was hot and intense and Lucas had Dave bent every which way while he fucked him and it looked incredible!
Eventually, though, it was time for Lucas to get reacquainted with bottoming, and Dave was more than willing to oblige. Lucas rode Dave's cock good and fast and that was enough to push both guys close to the edge.
Watch Lucas & Dave at CorbinFisher.com