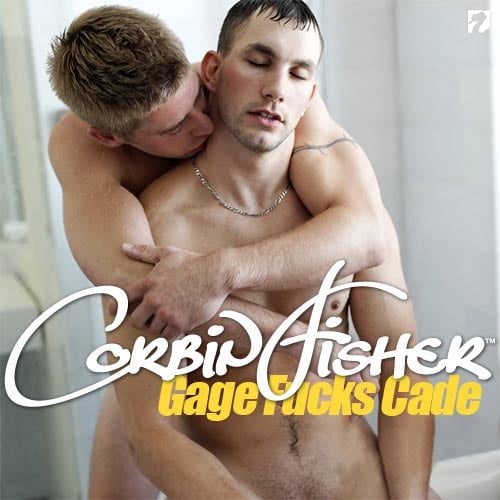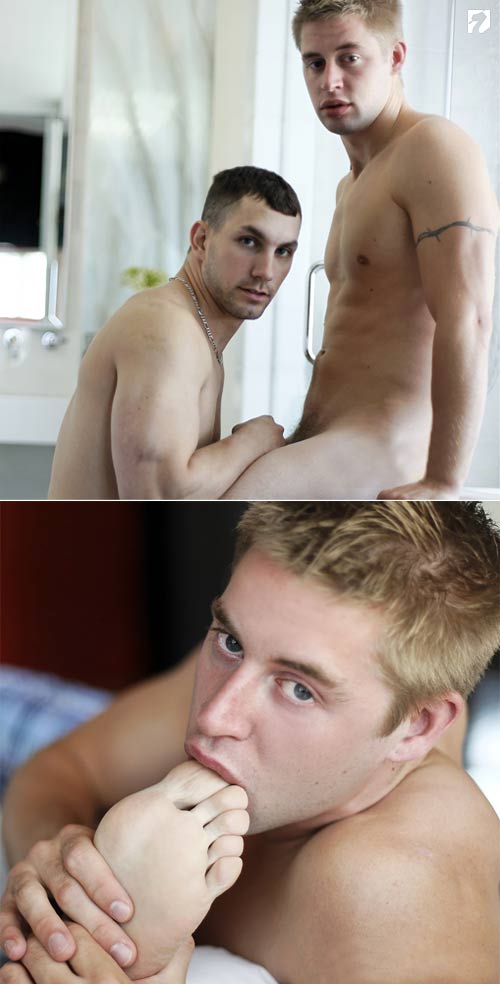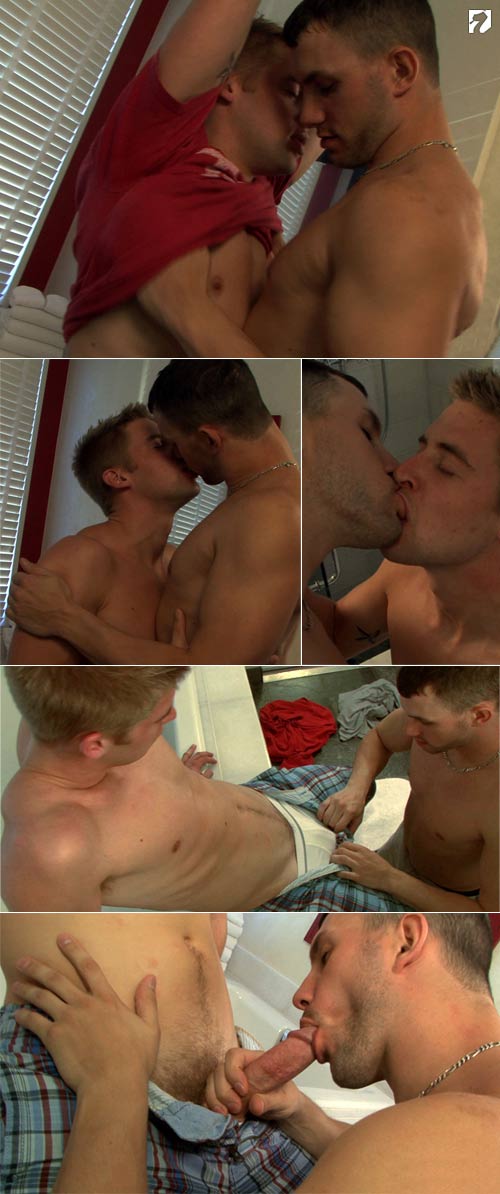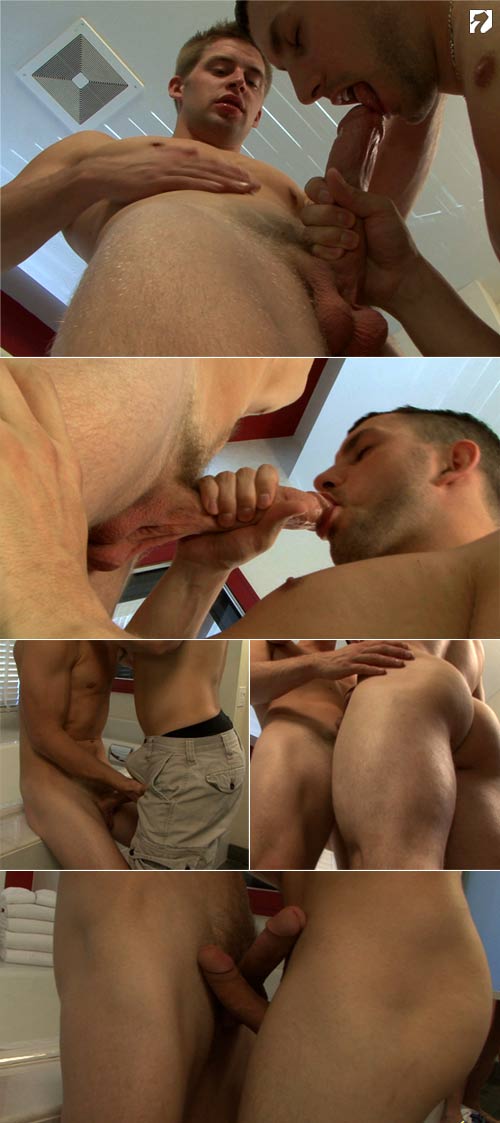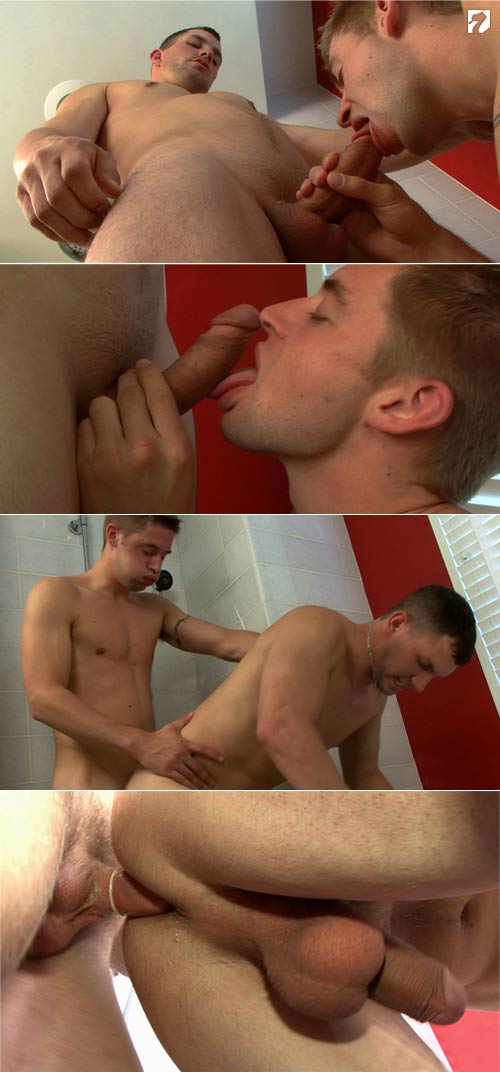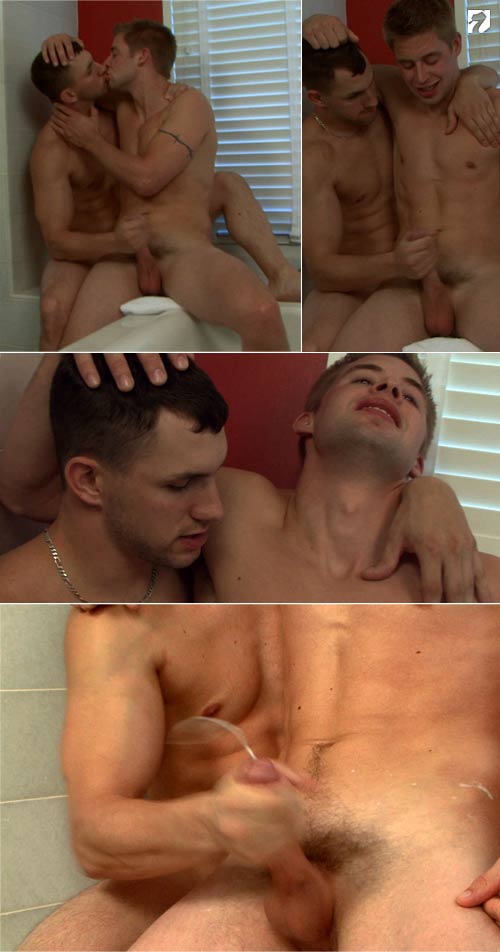 Watch Gage Fuck Cade at CorbinFisher.com
Corbin wrote:
The last time we saw Cade, he was using that massive dick of his to drill Logan's hot hole in an intense tag team with Gabe. The last time we saw Gage, he was getting pounded by Dawson's hot cock. A switching of the roles was in order! :)

Gage has himself quite a nice dick, so Cade was set to experience some of what he'd done to Logan a short time back, with a thick cock splitting apart his ass and giving it to him good.

All throughout this video, there's some really hot kissing and contact as both studs are rock hard and eager. We've long known that each can get quite passionate and intense, as we've seen them be just that in their previous videos. Pairing them up together really let the passion and intensity max out, and it all comes to an awesome climax and Cade strokes a huge load out of Gage and then Cade blows his own, with Gage on his knees in front of him looking almost desperate to get every drop of Cade's cum in his mouth.