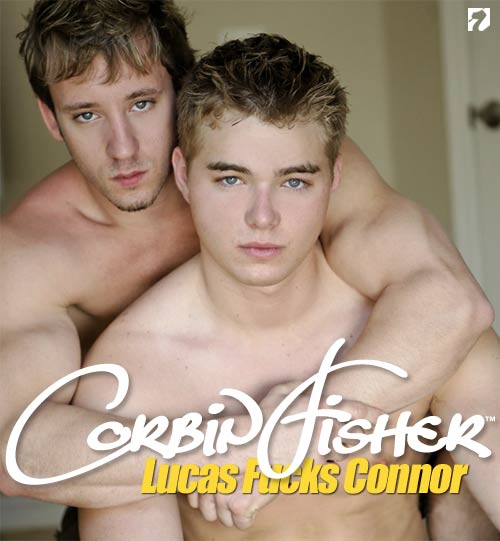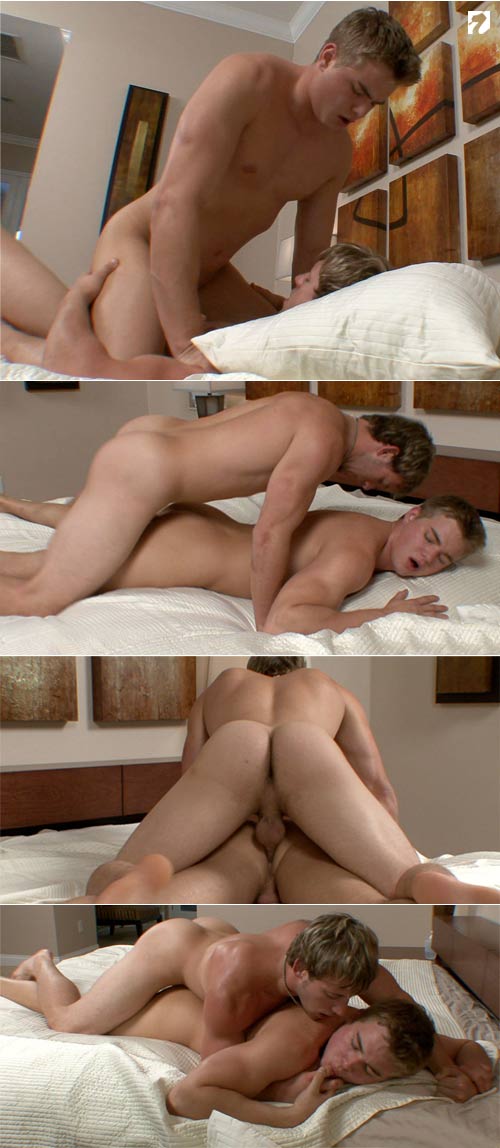 Watch Lucas & Connor at CorbinFisher.com
Corbin wrote:
This video took me completely by surprise. I have a feeling you'll be blown away by it, as well.

Connor took quite a bit of convincing to get in to any guy/guy action in the first place, and when he finally did he was certainly anxious and nervous throughout his first attempts at it. Members picked up on it, as did I. I can hardly blame Connor for being nervous his first couple times around. He's an incredibly hot stud, straight, and had not the slightest bit of experience with another guy before arriving at CF. His second go at fucking another guy, however, did show signs that he was beginning to get more and more comfortable with everything and let the feelings take over and have some fun with it all.

Well, here it's time for Connor to get fucked for his very first time ever. And undoubtedly, Lucas brings out a side of Connor we've never seen before. As Lucas mentions (and as many members have e-mailed me saying!) he does have the perfect cock for breaking in a new guy! Indeed, though he takes it a bit easy on Connor at first and lets Connor control the pace, it's not long before Lucas' dick is "pistoning" in and out of Connor's hole full speed!

As I stood there filming the action, I couldn't believe what I was seeing. Not only was Lucas totally drilling Connor and making his first time thoroughly intense, but Connor was getting more in to it than we've ever seen him! When Connor – his tall, muscular, powerful frame – totally lets go and wraps himself around Lucas it was a sight to behold. Here, this total stud was completely giving in to another guy and his body language, face, and those incredible moans left no doubt he was enjoying it. Connor went from initially being a bit standoffish in his first hardcore guy/guy video to totally diving in to kiss Lucas, sucking on Lucas' fingers, going after every bit of close body contact he could get, and touching and holding Lucas all over.

I'd like to say I deserve a bit of the credit, pairing these two up together. Truth be told, however, the fact that Lucas is such a master at making another guy feel comfortable and good has way more to do with how hot this video turned out than I did. Further, the fact that Connor found himself feeling good and decided to not only roll with that, but embrace that fact completely and have as much fun with it as possible turned this video in to something that left my knees weak and still has me in awe!