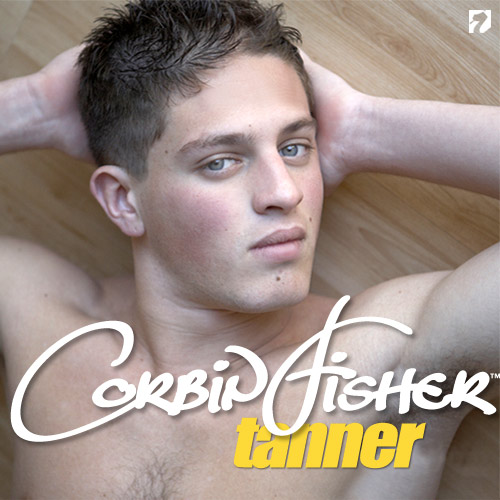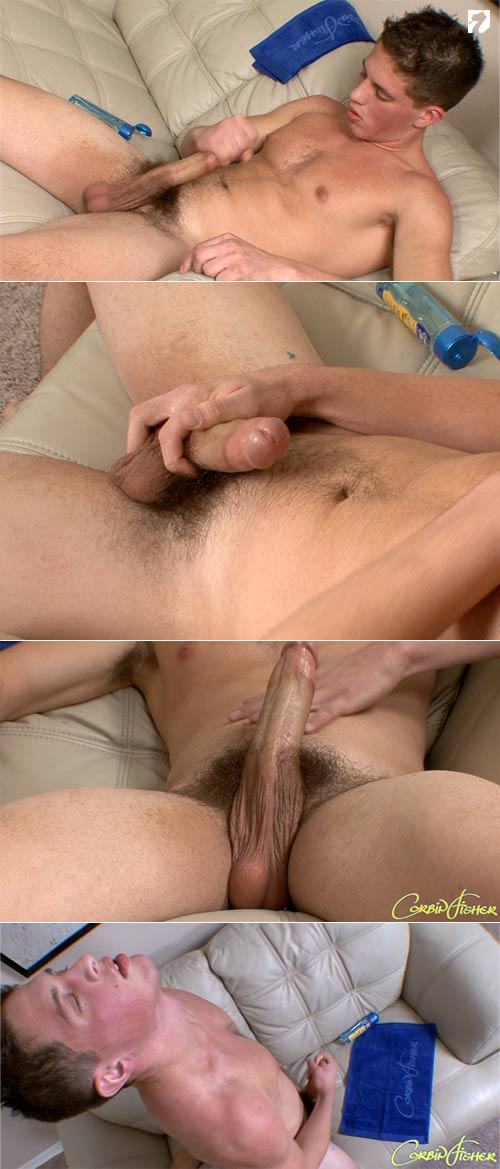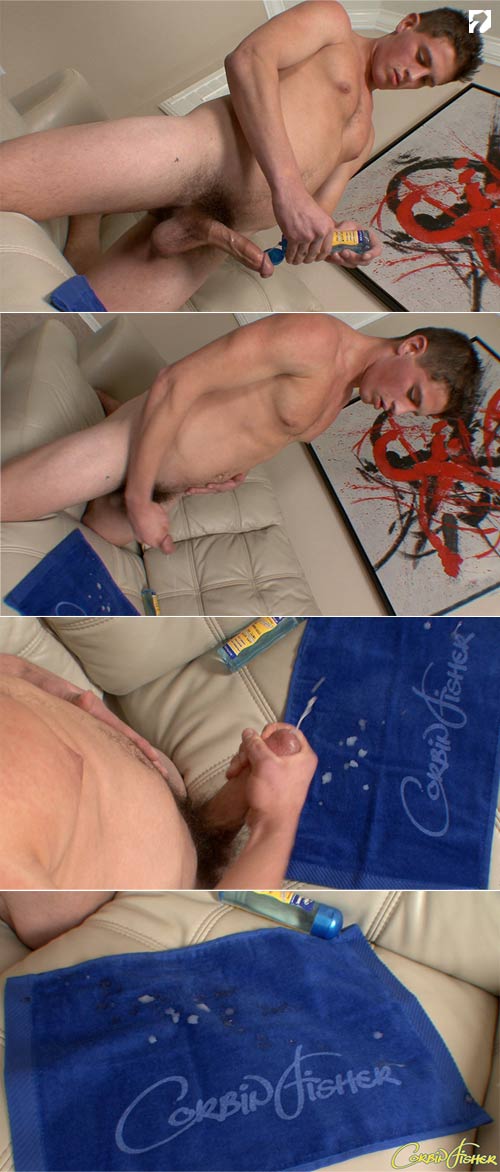 Watch Tanner at CorbinFisher.com
Corbin wrote:
I loved Tanner's opening line here.

"My name is Tanner. I'm 21. I'm here to jerk off for you today."

That about sums it up!

It took awhile for Tanner to make it out and jerk off for us. I'd originally spoken to him and scheduled to have him out to shoot a vid for us close to a year ago. Things were all set and ready to go back then, but he pulled out at the last minute. I just assumed he'd lost interest and didn't really press the issue. However, he recently got back in touch with me and said he really wanted to come out and shoot. He was bummed he didn't make it out the first time and wanted to make up for that. He seemed really eager over the phone, as well as totally sincere. So, I figured it wouldn't hurt to give him another shot and get him out here to jerk off!

I'm glad he finally did make it out, as he is indeed a hottie! Tanner loves to run, and has a tight and defined body that show off the fact that he's quite the athlete. He's also extremely friendly and personable, as you'll see during his solo! He's very engaging, couldn't have possibly seemed more comfortable in front of our cameras, and clearly got a kick out of jerking off for us as well.

Tanner actually shared with me just how much he was looking forward to jerking off, mentioning the idea of getting off on camera for tons of people to see turned him on a huge amount. Obviously, he was looking forward to making some money while doing it. But he just couldn't get over how hot the idea seemed to him and how much fun he was sure it'd be.

Judging by just how hard Tanner gets – and how quickly he does so – he certainly was pretty damn turned on! Within seconds of stripping down, his dick is pointing towards the sky as he furiously strokes it. It's a big, hot dick at that! If all that wasn't enough… you guessed it! Tanner fires off what must be a gallon of cum at the end of this vid!