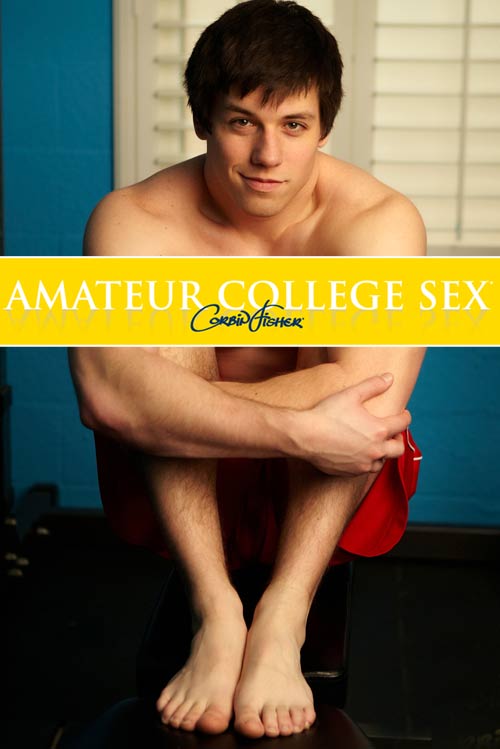 Watch Kellan & Tina at AmateurCollegeSex.com
Amateur College Sex wrote:
New freshman Kellan got a lot of attention when his solo debuted. Kellan has it all going on – a muscular body, gorgeous face and hot cock – as Tina gets to experience first hand.

Kellan quickly gets her top off and kisses her tits. This drives Tina wild, and she has to get Kellan's underwear off so she can return the favor.

Tina swallows Kellan's dick, working the head and shaft slowly. She savors every inch of his cock. She tongues the head, making Kellan moan with ecstasy.

Kellan stands up to feed her his cock. Holding her head down, he pushes his cock down her throat. Tina can't get enough of his cock in her mouth.

His dick is rock hard as he pulls her jeans off. Kellan kisses Tina's tits and eats her out. He tongues her hot pussy, going inside her as deeply as he can. She begs him to fuck her.

Kellan teases Tina with a finger and his cockhead, before sliding it inside her. She squeals with pleasure. He stuffs his dick inside her, fucking faster and faster. Tina whimpers at how great his cock feels.

Tina's legs are over her head as Kellan rams his dick in deep. Getting on all fours, Tina takes Kellan's dick doggy-style. She squeals and moans as he pounds her from behind.

Kellan drills her, his dick hitting all her buttons. Her tits bounce as he fucks her hard. Flipping her back into a missionary position, he slides his cock back into her wet pussy.

Tina takes every inch of his big cock. Kellan pounds her and she tells him to come all over her. He fucks her harder, then pulls his dick out to blast a huge load all over her stomach and the bed. Looks like our freshman is having a great orientation!
Watch Kellan & Tina at AmateurCollegeSex.com