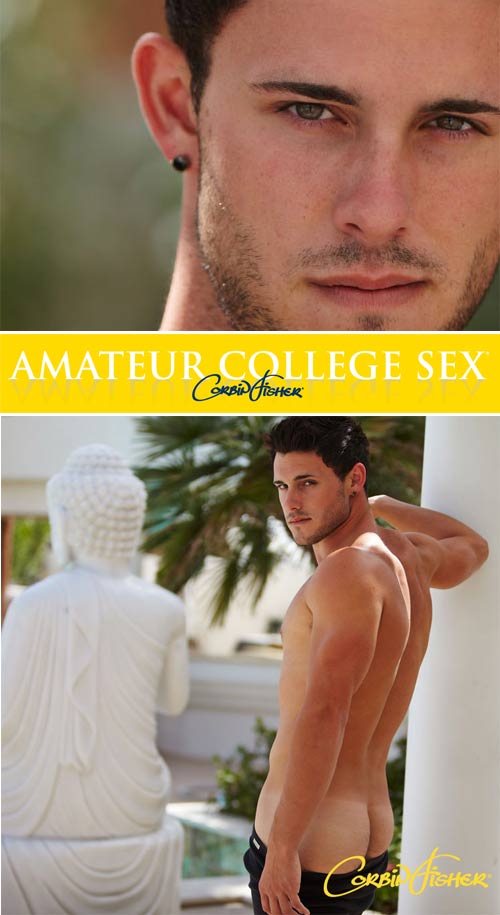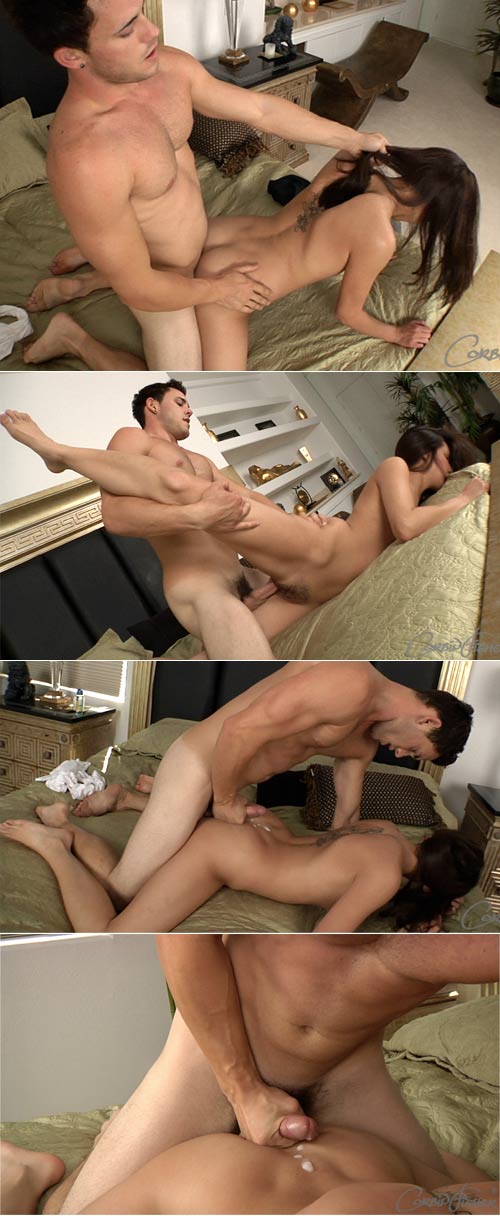 Watch Jackie & Sean at AmateurCollegeSex.com
ACS wrote:
Handsome new freshman Sean and gorgeous new coed Jackie are a perfect match for each other physically. You never know until you get a guy and a girl together if the chemistry is going to spark. And in their case, it definitely did!

Sean and Jackie kiss and are instantly all over each other. Sean wastes no time in getting Jackie's pants off and eating her out. She's almost as quick in getting his pants off so she can suck his cock.

Jackie goes all the way down on Sean's dick, sucking him hard and deep. Sean lays down so she can 69 him. She shoves his big cock down her throat and he licks and teases her wet pussy with his tongue.

Sean flips her over, and kisses his way up to Jackie's lips. He spits on his hand to lube up his dick before sliding it into her. She moans with pleasure as he penetrates her. Jackie yelps as Sean grinds his cock even deeper inside her.

Sean pulls Jackie on top of him so she can ride his cock. She bounces up and down. He squeezes her perfect ass, then smacks it as he drills up into her.

Jackie whimpers with pleasure as she enjoys every inch of Sean's cock. She gets in a reverse cowgirl and lays all the way back on top of him. Sean stuffs his cock all the way inside her.

Sean gets Jackie into a doggy-style position. Pulling her back by the shoulder, he pounds her from behind. He pulls one of her legs high up into the air and slams his cock into her from the side.

Jackie gets fucked facedown on the mattress. Sean shoves his dick into her faster and faster. Moving back into doggy-style, he fucks her harder. Sean pulls out just in time to blast a huge load of cum all over her back and ass.
Watch Jackie & Sean at AmateurCollegeSex.com