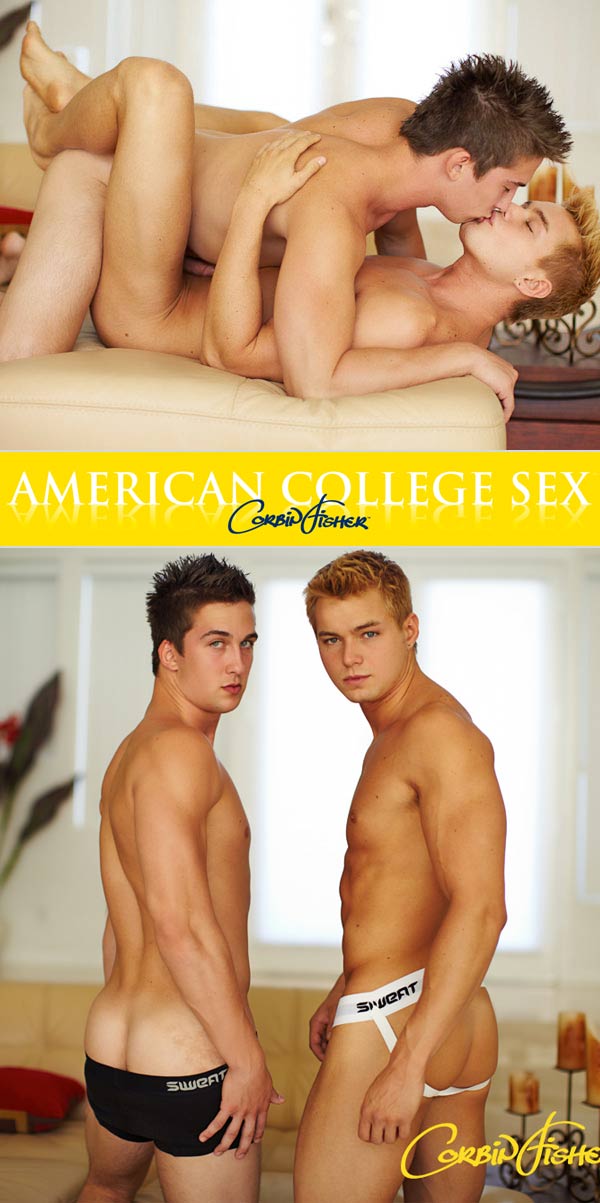 Watch Connor, Ashley & Russ at AmateurCollegeSex
If you were new to bisexual action, you couldn't ask for better (or hotter) teachers than Connor and Ashley! Either one of these blond hotties could ease a new guy into exploring their sexual horizons on camera with no problem. But both of them together mean whoever is getting initiated is going to have an explosive time!
They talk about what a beautiful day it is and Connor says its always a good day for bisexual action. Russ is a little nervous, but once Connor and Ashley take charge, his nerves disappear.
Connor gets Russ's shirt off and kisses his chest and stomach. Ashley kisses Russ and leans over him. Connor plays with Russ's dick through his underwear. Ashley rubs Connor's dick through his underwear, giving him a raging hard-on.
Connor swallows Russ's cock, feeling it stiffen in his mouth. Ashley takes turns going down on Russ with Connor. She deepthroats Russ, then sucks Connor's big dick as well.
Russ eats Ashley out while Connor sucks him. He sucks Russ slowly, savoring the freshman's cock in his mouth. Connor strokes their dicks together. It's turning Ashley on, big-time.
Ashley's more than ready to ride! She climbs on top of Russ in a reverse-cowgirl. Russ strokes Connor's thick cock and licks it, taking a cock into his mouth for the first time. Russ licks the head of Connor's dick as Connor plays with Ashley's tits.
Now it's Connor's turn to fuck! He and Ashley get on their sides and he pounds her hard. Russ kisses Connor's nipples, biceps and lips.
Russ walks around to kiss Ashley's tits and feed her his cock. She whimpers as she takes dick from both ends. Connor tells Russ, "I want you to fuck me now."
Connor gets on his back. Russ slides his cock into Connor's tight hole. Russ goes slow at first, grinding his dick into Connor. Once he realizes Connor can take it, he begins slamming into him faster and faster!
Ashley strokes Connor's dick as he gets fucked. Russ kisses Connor, all the while still shoving his dick deep into Connor's hole. "Oh yeah, fuck him nice and hard," Ashley tells him.
Connor jerks his load onto his stomach as Russ fucks him. "I want you to come!" he tells Russ. Russ pulls out and blasts his load all over Connor's abs. Russ rubs his cock onto Connor's. All three kiss and Connor and Russ head for the pool to cool off – only Connor pushes Russ in!
Guess we can say Russ is officially broken in now!
Watch Connor, Ashley & Russ at AmateurCollegeSex