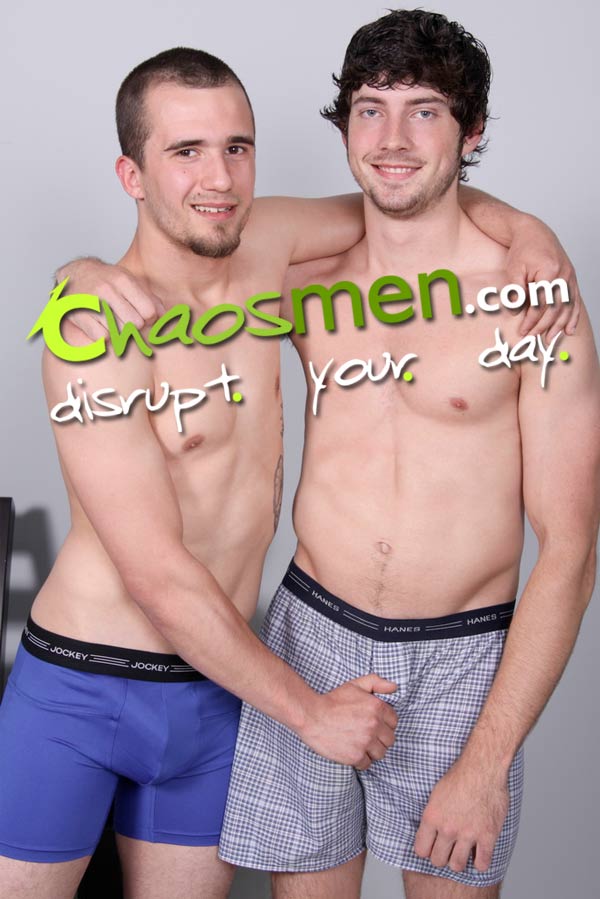 Watch Heath & Kent at ChaosMen.com
I had been noticing Kent was enjoying bottoming more. He sometimes is a little bewildered that guys think his cock is big and struggle to initially take it.
I figured Heath had about the same size equipment so that Kent could get a feel for his own measure. He did bottom for Parker, but that was his first time and he basically just "got through it"
Kent adapted pretty quickly this time. He even declared after the shoot that he didn't care about about topping or bottoming anymore. Whatever we needed was fine with him. I guess he figured if he could take Heath's steely rod, he could handle anything!
Got a cool angle where Kent sits down on Heath's cock. Love it!
Also, I thought I would switch up the ending a bit. Sorry, no creampie, but I wanted to re-visit the double ended dildo thing. I know Heath can cum from being fucked, so wanted to try to ease Kent into that mindset.
It worked pretty good, but I think the dildo fell out as Kent nutted so not sure it really counts.
Heath, on the other hand, ramped up and came within minutes of Kent unloading.
So no one is trading loads on this one, but I think it has an out-off-the-ordinary ending!