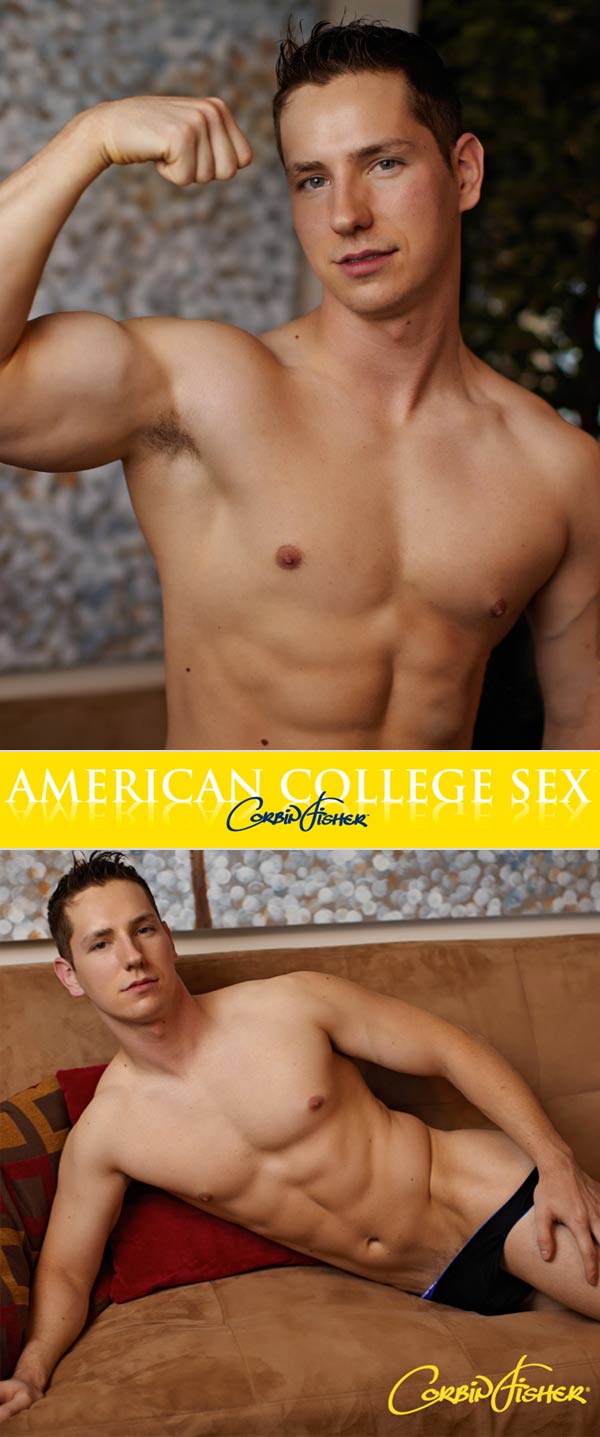 Watch Peyton & Olivia at AmateurCollegeSex.com
Competitive bodybuilder Peyton enjoyed doing his solo. He told me he likes being in front of the camera, but he was a little nervous about shooting his first action scene. Luckily, Olivia was here to give him some real hands-on training!
Olivia starts off by kissing Peyton. She gets his shirt off, while he gets her down on the bed. Olivia rolls over on top of him and licks and kisses Peyton's muscular torso. She massages his cock through his underwear.
Peyton plays with her tits, and smacks Olivia's ass. She goes down on his cock. She moves into a 69 position so Peyton can eat her out. Olivia sucks his thick dick while he sticks his tongue into her pussy.
Olivia flips around and slides onto Peyton's cock. She bounces up and down on his long dick. Peyton thrusts up inside Olivia, making her whimper and moan.
Peyton shoves his cock up into Olivia harder. She tells him to stand up. With her legs wrapped around him, he fucks her while standing. Olivia's loving how his cock goes so deep in her. Peyton pounds her faster. She gets on her hands and knees. Peyton fucks her doggy-style.
Peyton drills Olivia until she's face down on the bed. He slows down his thrusts, pulling almost all the way out, then slamming back into her. He uses every bit of muscle to pound her harder.
Peyton says he's going to cum and he quickly pulls out. Olivia strokes a thick load out of him that sprays cum all the way up her stomach. Looks like Peyton is a natural!
Watch Peyton & Olivia at AmateurCollegeSex.com