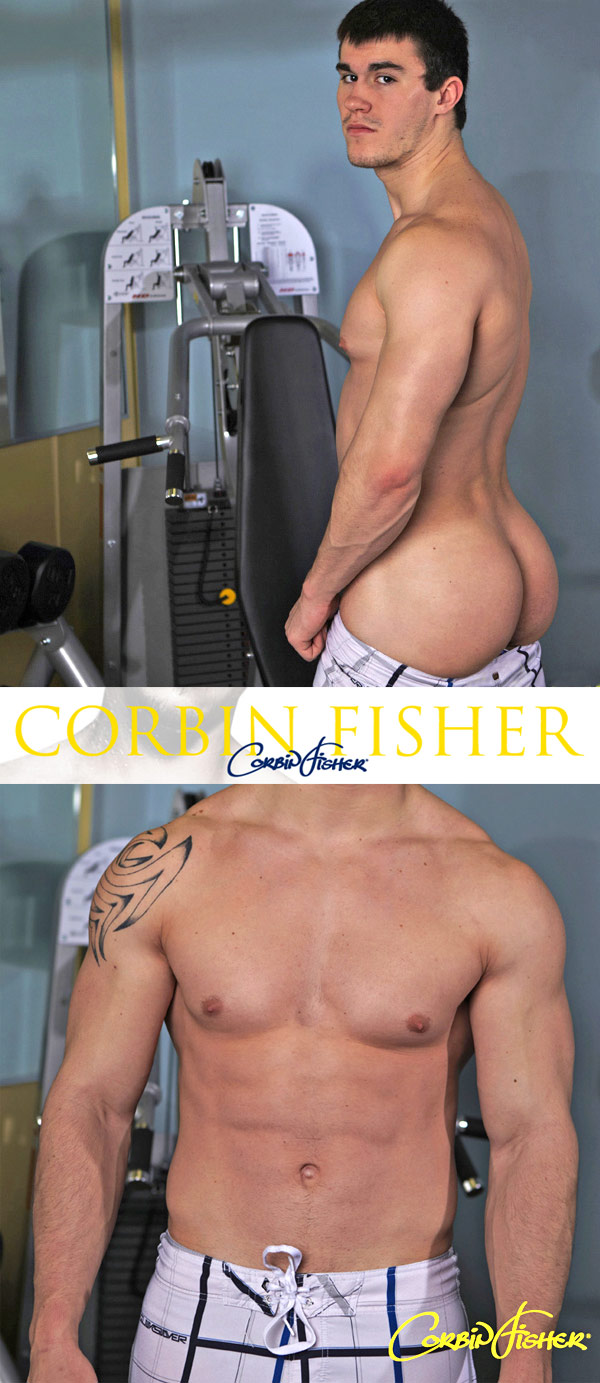 Watch Brock (Solo) at CorbinFisher.com
Brock's a bit of an exhibitionist – and he's been waiting for a chance to show off. I'm glad to give this ruggedly handsome guy the chance to show off his assets!
Brock likes girls primarily but he admits he can find a defined muscular guy attractive. Probably because he's so buff himself! The first time Brock jacked off he was 14 or 15 – but he didn't end up having sex until he was 18.
When Brock jerks off he likes to think about being dominant and playing rough. I can think
of some guys here that he could play rough with! The first time he had sex, he did it with a a girl while she was babysitting.
Brock is eager to take his clothes off and he strips off his shirt. He's got delicious, thick biceps and pecs, as well as great legs. He flexes his biceps again and shows off his wide back and lats.
Brock slides his underwear off and lets us see his dick and his round, perfect ass. Brock sits on the weight bench and strokes his cock. He slaps his cock against his abs a few times.
Brock rubs his chest and stomach as he strokes. He pinches his nipple. Brock stands up and jerks his cock. It's a nice thick dick, and he pulls on it slowly, watching his hard cock intensely.
Brock leans down on the bench and stroke faster. He lies back and pinches his nipple again ad jerks furiously. He shoots a a thick load that splashes all over his groin.
This buff guy is open-minded, likes to show off and has a great body. Now I want to find out exactly how open-minded he is!