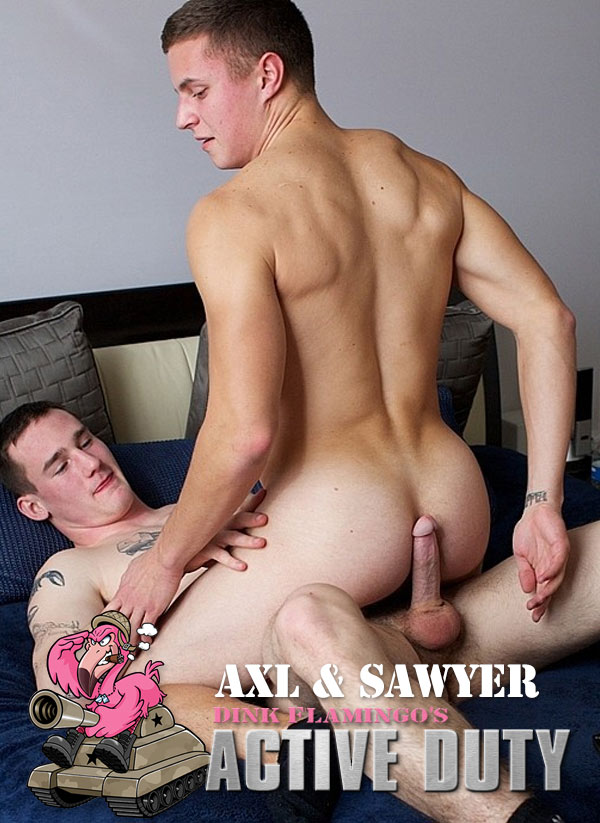 Watch Axl & Sawyer at ActiveDuty.com
As we mentioned previously — Axl is back!
And, what perfect timing! He returns to Active Duty exactly on the one-year anniversary of his debut — back on Jan. 18, 2012. (Ok, so we're two days off — don't hold it against me.)
Ever since Axl stepped foot in front our cameras, he was a hit with you guys. There's always that something extra special that sparkles in his eyes that says "I want this." The passion that he exhibits in his scenes is off the charts — when you see him in action, I think you'll agree.