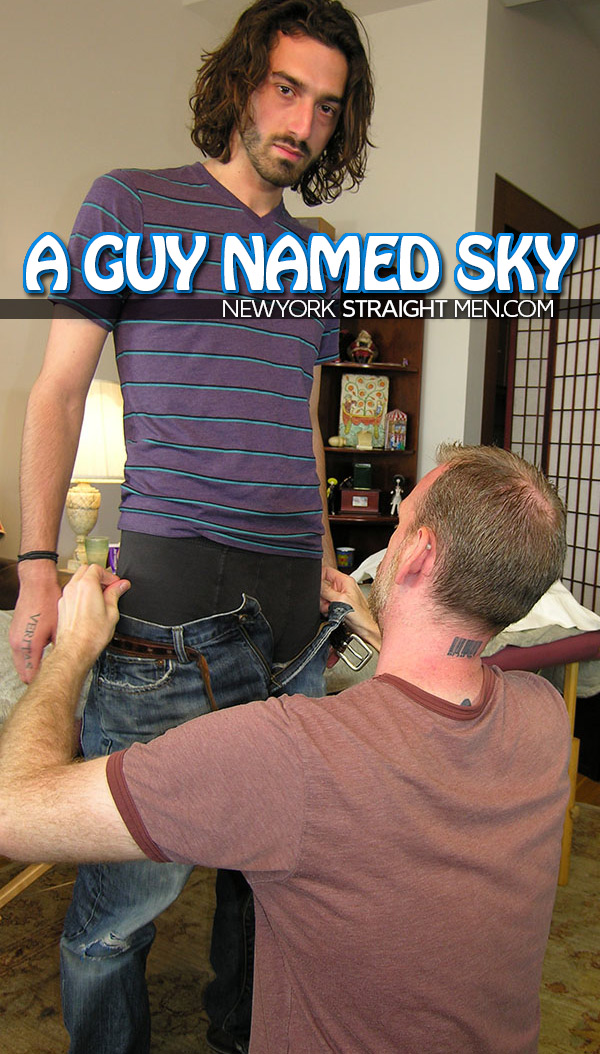 Watch Sky & Sean at NewYorkStraightMen
Meet Sky! Okay that is his nickname but he has had it all his life I wanted to use it. Sky is a very open minded straight guy who definitely has hippie and hipster tendencies. He is a native New Yorker living in Brooklyn. He is a musician playing guitar in a band that he started. His girlfriend who is very open minded knew that he was with us and the only thing she requested from him was that when he got back home she got extra cuddle time.
There is no doubt that Sky was getting a blowjob for the money. But he has admitted to us that he has like guys suck him off in the past.
Sky is a really cool dude! He has such a great energy about him. Sean was really excited to service him not because he was hung like a horse although that was very enticing.
Although Sky has a really nice personality. He really knew how to use his big thick cock… Stuffing Sean's mouth and throat for his own pleasure.
We look forward to bringing Sky back and seeing what other scenarios we can present to him.
Watch Sky & Sean at NewYorkStraightMen