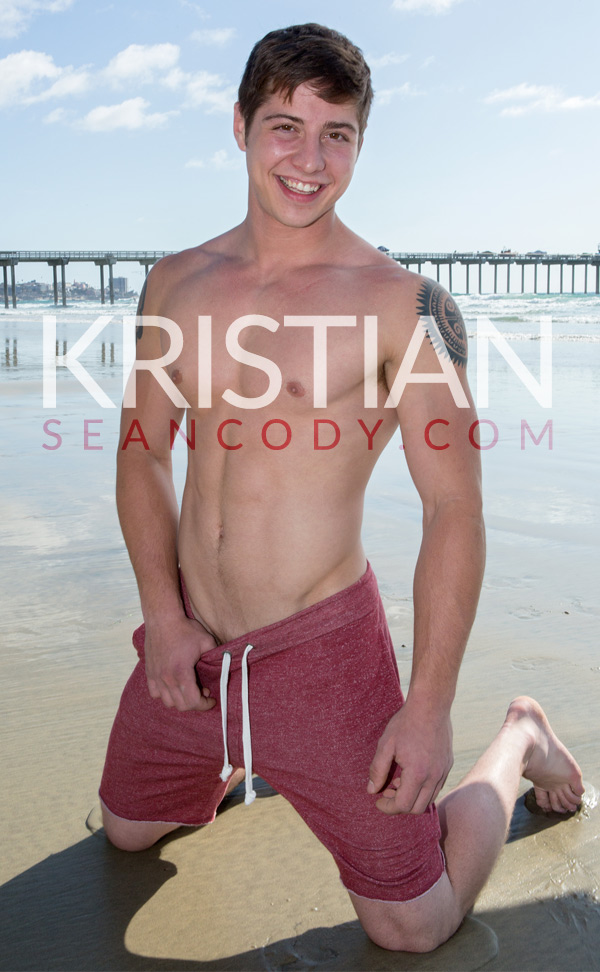 Enter newcomer Sean Cody model, Kristian. He has a very sexy southern twang with a nice all-american, midwesterner face and a fit body. His penis is aight, though not very large. Let's hope he comes back as a bottom.
Kristian enjoys body art, including some tribal tattoos on his shoulders and a large piece of scripting across his back that appears to spell out 'Patterson'.
Kristian claims to be bicurious — and is more attracted to cocks than ass — so we're thinking he's definitely going to bottom (if he returns).