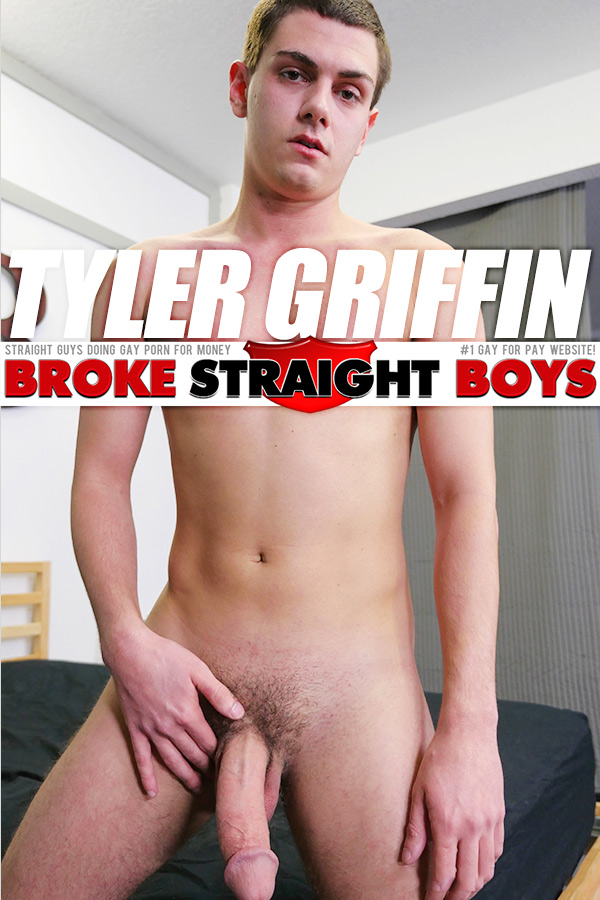 Watch Tyler Griffin at BrokeStraightBoys
Tyler Griffin is new to Broke Straight Boys, so to help him get comfortable on set we're letting him star in a solo debut, jerking off on camera so we can see what this guy's got! He takes his shirt off and his pants come next until he's down to his boxers, and he pulls his big cock out from under them and strokes it a little until he finally shows us his whole package!
Tyler Griffin pretty comfortable on camera, touching himself and massaging his balls, spreading his ass apart and letting us see that tight hole as he kneels on the bed and gives us a show. When he lies back on the bed he runs his hand up and down his shaft, fingering his ass gently as he masturbates, taking it nice and slow as he gets himself horny. It's not long before Tyler Griffin's hand starts stroking his cock faster and harder until finally he releases his load, spraying himself with his cum as he drains every last drop!