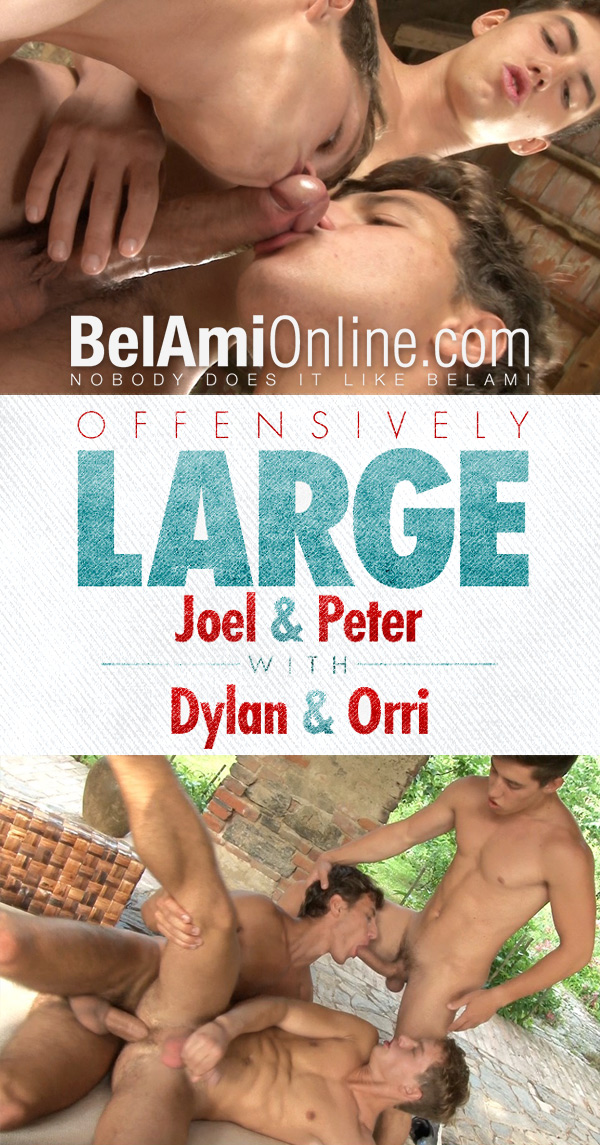 Apart from his huge dick, there is something that we always appreciate when Joel Birkin is on location, and that is his willingness to help out in whatever way he can. This day he was allocated the job of driver, that is until things got a little too hot for him to concentrate only on driving.
Luckily his concentration and driving skills hold out until they get to their destination where both he and Peter Annaud take turns in fucking Orri Aasen.
Part Two
Starting 2017 off with a bang, we join our trio from yesterday and add one more to the mix for the continuation of this Offensively Large offering.
Dylan Maguire need not worry that he turned up late for the date as all 3 boys have enough left in them for another round. As his reward for being late he gets the pleasure being fucked by all 3 of the other guys!
Those of you with a keen eye and good memory may remember this setting from our quickie with Dylan and the dildo from a few months ago.