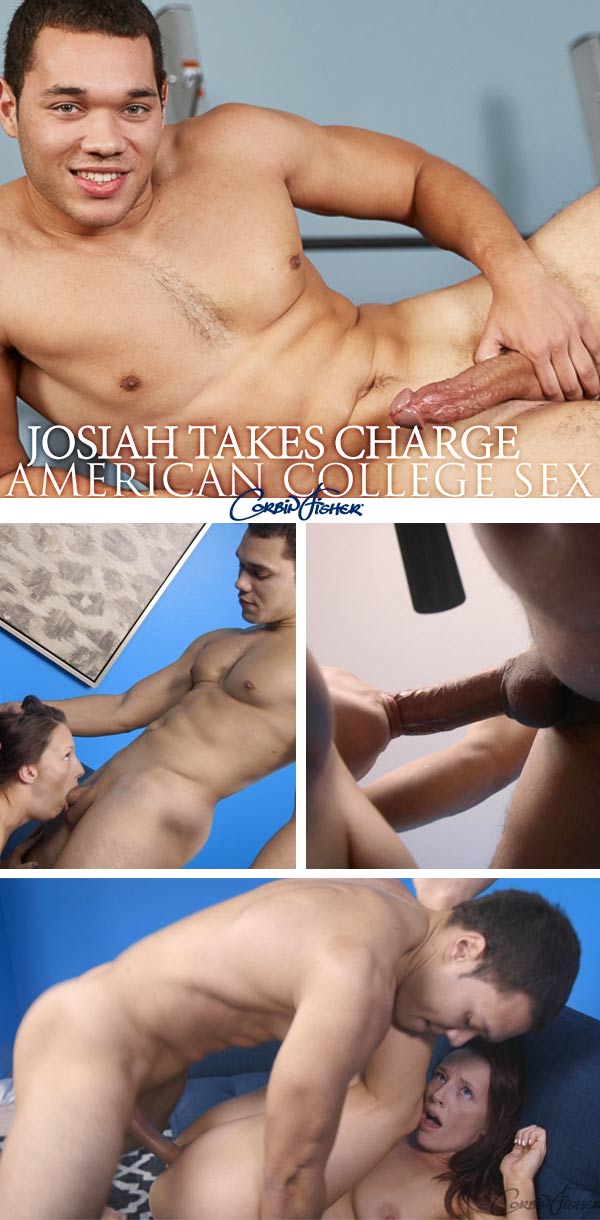 Watch Josiah and Jamie at AmericanCollegeSex
If you saw Josiah's solo video, you already know that coed Jamie is in for a treat.
I mean, we expected that Josiah could work some wonders with that huge thick dick of his. We expected the sex to be hot after seeing how in control and erotic he could handle himself sexually in his initial video. Looking at his statuesque and muscled body, we knew he'd have the stamina to handle business.
Knowing all this we expected the sex to be good, as did she – but even then Josiah was able to surpass expectations and give her a fucking she won't forget!