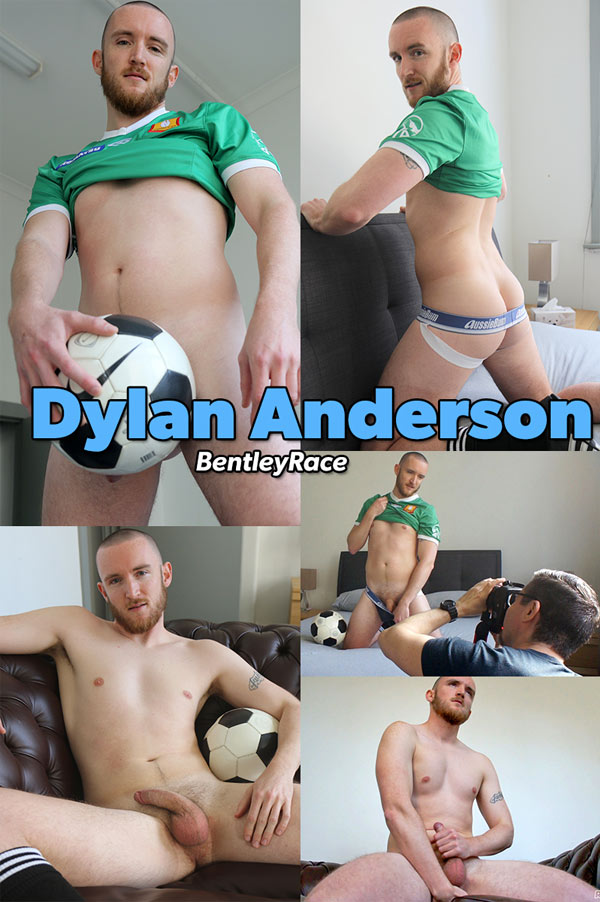 Watch Dylan Anderson at BentleyRace
Joining us this week is local hottie Dylan Anderson. The 28 year old Aussie actually wrote me last year about getting in on the action, but our combined travels delayed us getting together. And when I learnt that Dylan was back in town last month, I got him around for his first shoot. I remember the hot photos he had sent me, so he was always on my mind for a future shoot. And it turns out that Dylan is a really sweet guy. During his strip show in the studio I started thinking about which of my mates would love to hook up with our new mate.
Dylan looks hot as he shows off in some soccer kit with his socks pulled up high. I get him slowly stripping off as I take loads of photos. He is not shy at all as he gets completely naked. I like Dylan's photos a lot. But wait until you see the show he puts on when I start filming his first jack off video. He has spotted the draw of sex toys and picks a few out to play with. And with a bottle of lube in one hand, he gets to work. I think Dylan is going to make a great addition to our group of horny mates this year. He is just one of the hot new Aussie boys joining in on the action.