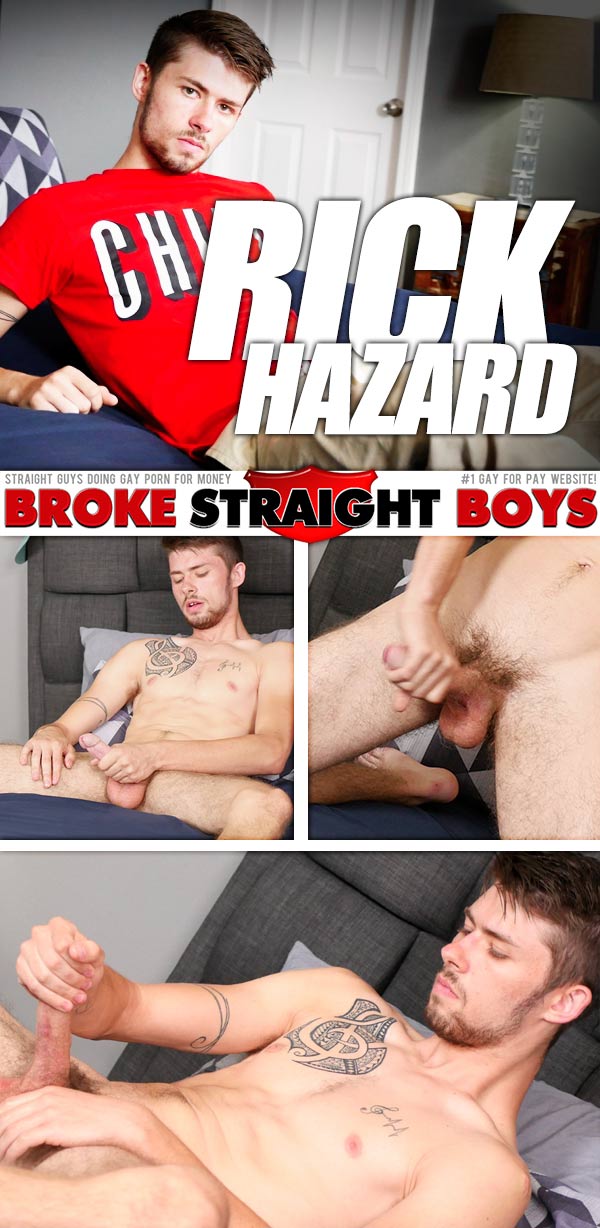 Watch Rick Hazard at BrokeStraightBoys
Rick Hazard is ready to bust a nut for the camera, stripping down slowly as he tells us a bit about his tattoos and shows off his fine ass and toned body before lying back on the bed and taking his cock in his hand. He plays with himself, slapping that dick as he runs his fingers over it and gets himself nice and hard, then getting up to kneel on the bed as he masturbates in a different position.
When he needs to take a load off he lies back on the bed, cock in hand as he massages that shaft and balls, spreading his long legs apart and letting us see a little bit of that ass while he strokes his prick. His muscles get more tense as he gets closer to coming until he can't hold it back any longer and shoots his big load all over himself, playing with his cum covered cock as he finishes up his hot solo scene!
Watch Rick Hazard at BrokeStraightBoys