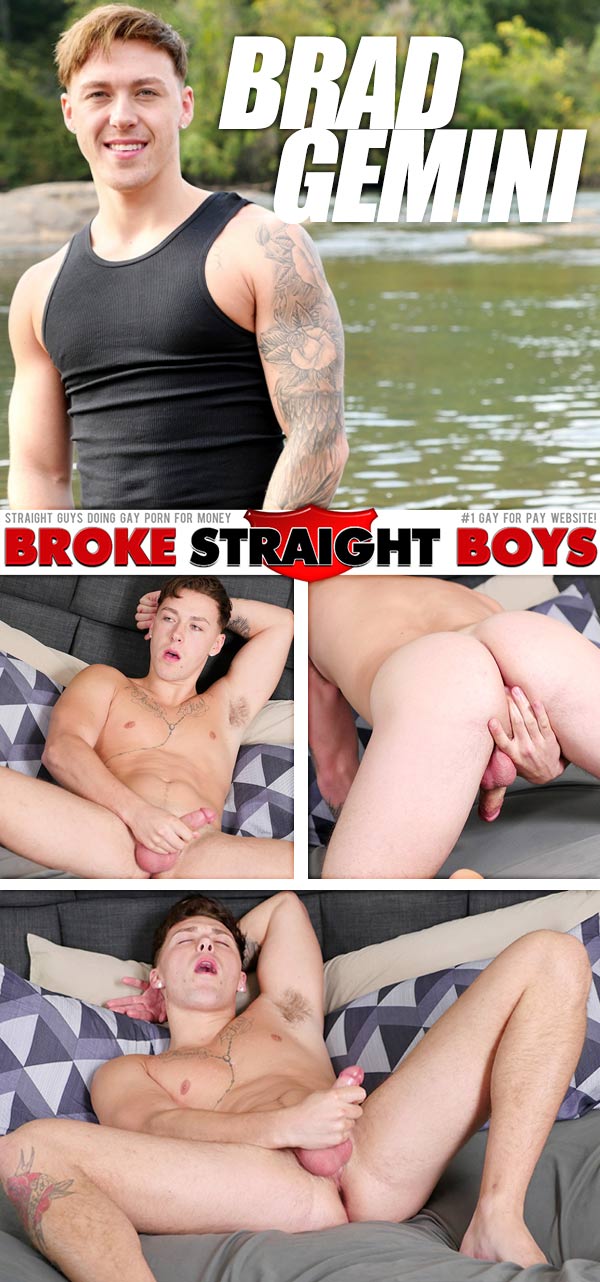 Watch Brad Gemini at BrokeStraightBoys
Brad Gemini may seem at ease in front of the cameras, but that's only because this guy's got some experience behind him since we brought him over from our other site, CollegeBoyPhysicals.com (which is included with your current membership, for your viewing pleasure)! As he strips down for his solo scene, we see that nice body and luscious ass jiggle and he's already reaching for his cock, and when he's totally naked we finally let him get started, grabbing the lube and relaxing on the bed as he works that dick.
Brad yanks on his big cock, kneeling on the bed and showing us his ass as he fingers it while he runs his other hand over his long shaft, getting nice and hard as he works that dick. As he touches himself all over he lets out some sexy moans, pushing his fingers into his mouth or up his ass as he gets himself closer to coming. He starts stroking that fat dick faster and harder until he busts a nut, shooting a nice load as he pushes out each drop of cum and gently massages his tired cock!
Watch Brad Gemini at BrokeStraightBoys