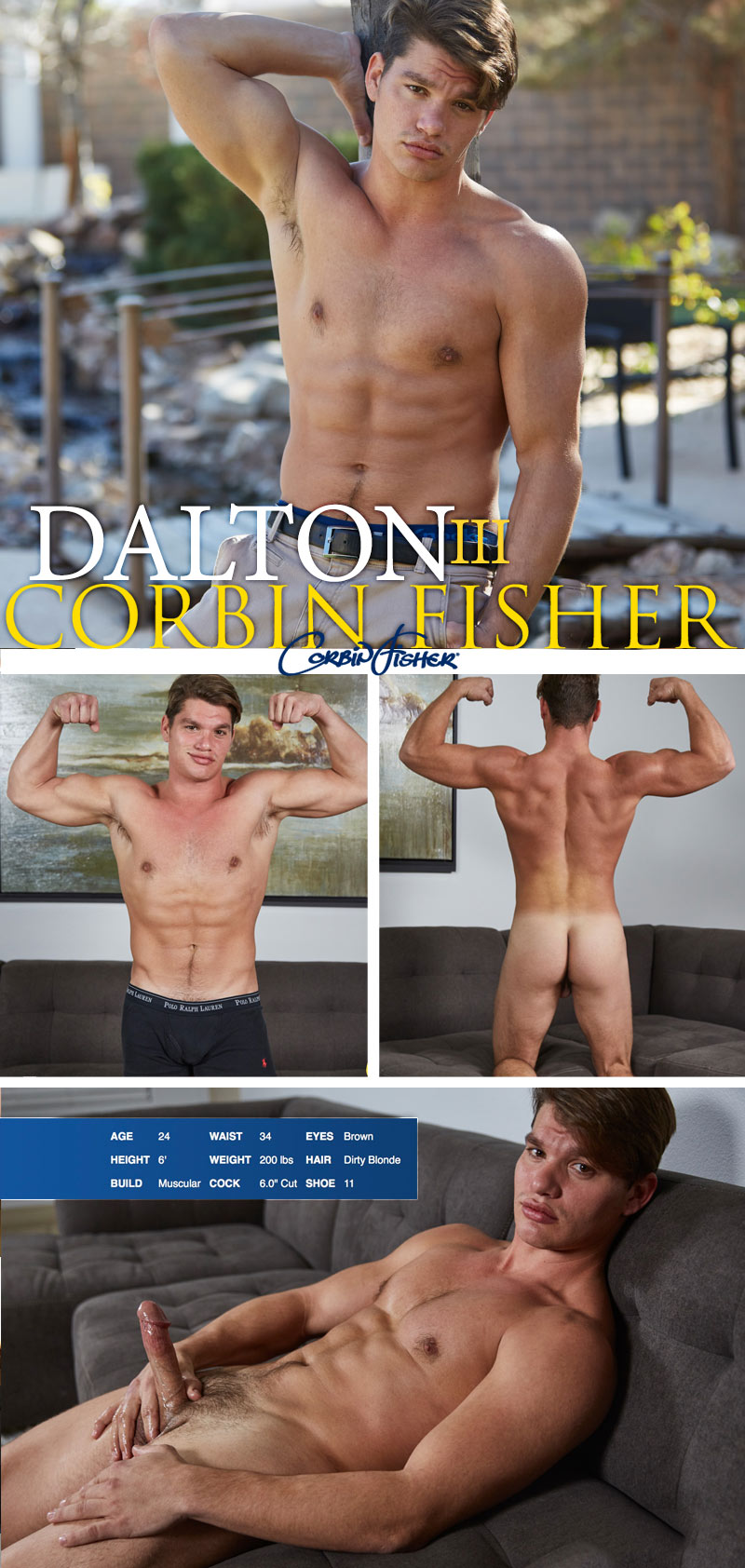 Dalton (aka Paul Tiller of GayHoopla) self-identifies as an extreme gamer. We're certainly not saying he's won over by size alone, but he's got a 68" television that he games on, so it could be a possibility! Dalton is definitely not your average extreme gamer, though – working out his favorite thing to do, besides playing video games and fucking, and he has the cut, muscular body, thanks to his background as a wide receiver in football.
One of the things we like about Dalton is how down-to-business he is – after our interview, he's absolutely ready to take of his pants. He jacks his thick cock and rubs his own bulging muscles as he shows off for us on the couch.
Dalton cums like a faucet, with a huge load that we can't wait to see coat a hot jock's face or ass!