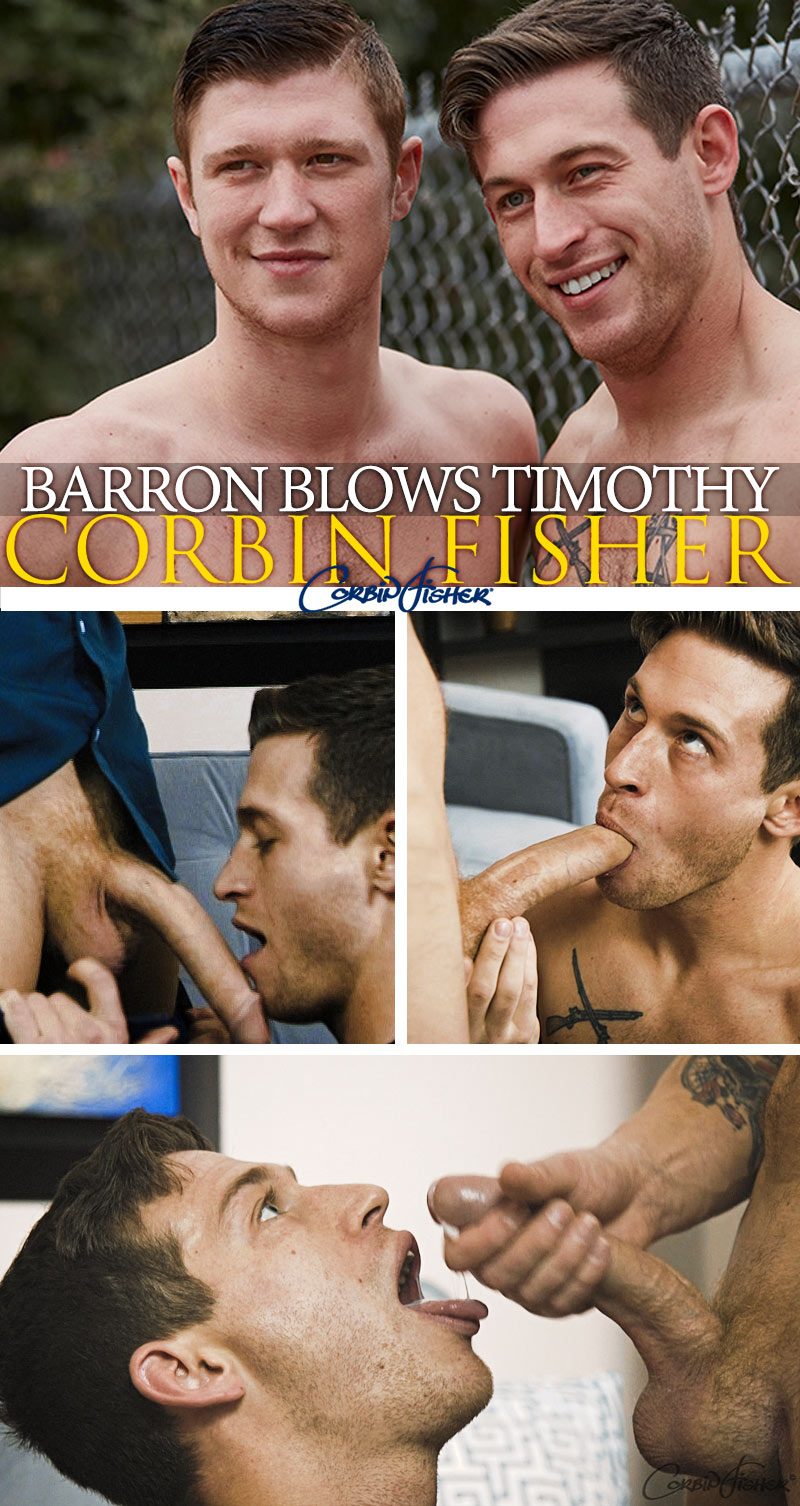 Timothy's in for a special treat today – or is it Barron that's in for a special treat? It's hard to say. This is Timothy's first oral experience with another guy, and his huge, hard cock is definitely ready for it. For his part, Barron can't help but gasp when he gets on his knees and Timothy's massive cock flops out in front of him.
We hope that you're ready for some cock worship, because Barron's considerable talents are only matched by Timothy's willingness to fully use his hot mouth. These two keep eye contact as Timothy relishes in this new experience. Timothy's lean, muscular body is on full display and Barron can't stop staring at him as he takes his big cock, even while Timothy grips his hair to really get some leverage to fuck his pretty mouth!
Timothy fills Barron's mouth with a hot load, which Barron swallows eagerly – we can't wait to see what other new experiences Timothy's up for after this, and we can't help but think that Barron's talents might help open his mind further!
Watch Barron and Timothy at Corbin Fisher