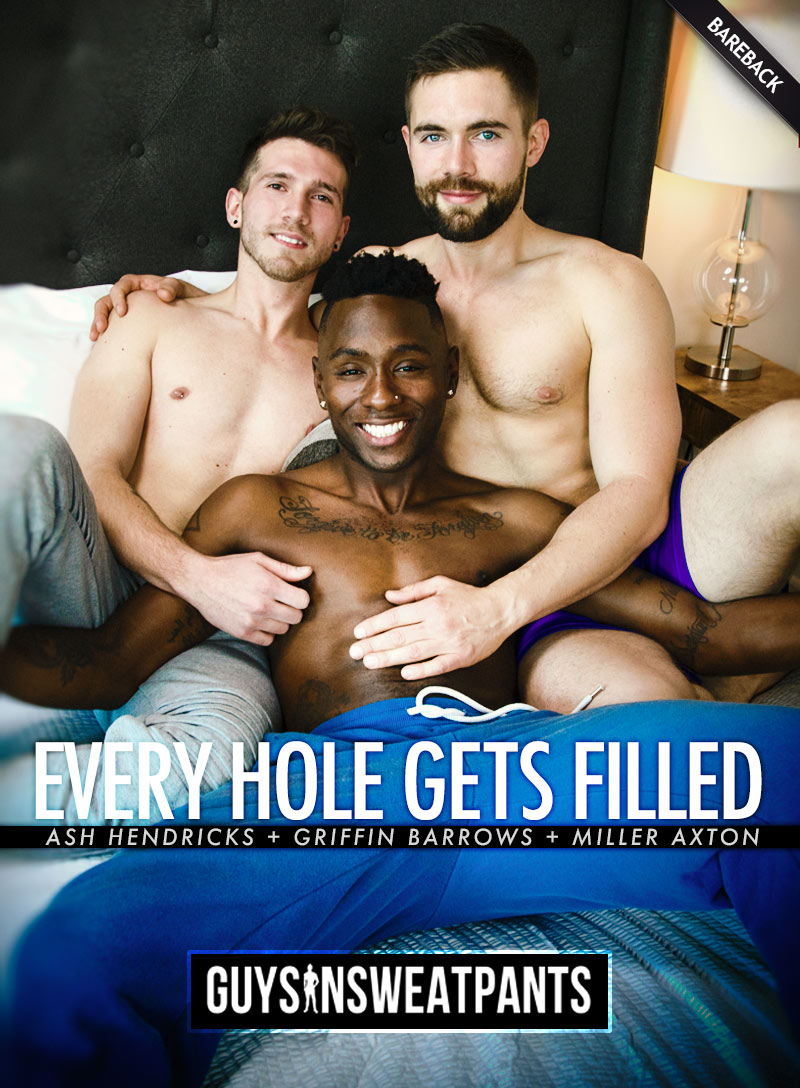 Ash Hendricks, Griffin Barrows and Miller Axton at Guys In Sweatpants:
"That was the best sex I've ever had in my entire life." A direct quote from Griffin Barrows, Miller Axton/AXXXton, and Ash Hendricks.
The boys started off with some yoga to get "loosened up", but that only lasted for about 5 minutes because the sexual tension was too much to focus on anything other than ripping each other's clothes off, and devouring every cock and hole in sight. Griffin loves to worship nice big cocks, and today was no exception. He licked and sucked every inch of Miller Axton and Ash Hendricks's beautiful, fat cocks… shoving them completely down his throat, over and over. Between tag teaming Miller, taking turns pounding Griffin's tight hole, and then Miller fucking the loads out of both of them, everyone ended up covered in sweat and cum. Griffin Barrows even busted a second load all over and in Ash's mouth (which he happily shared).
Watch Ash Hendricks, Griffin Barrows and Miller Axton at Guys In Sweatpants
Watch Ash Hendricks, Griffin Barrows and Miller Axton at Guys In Sweatpants