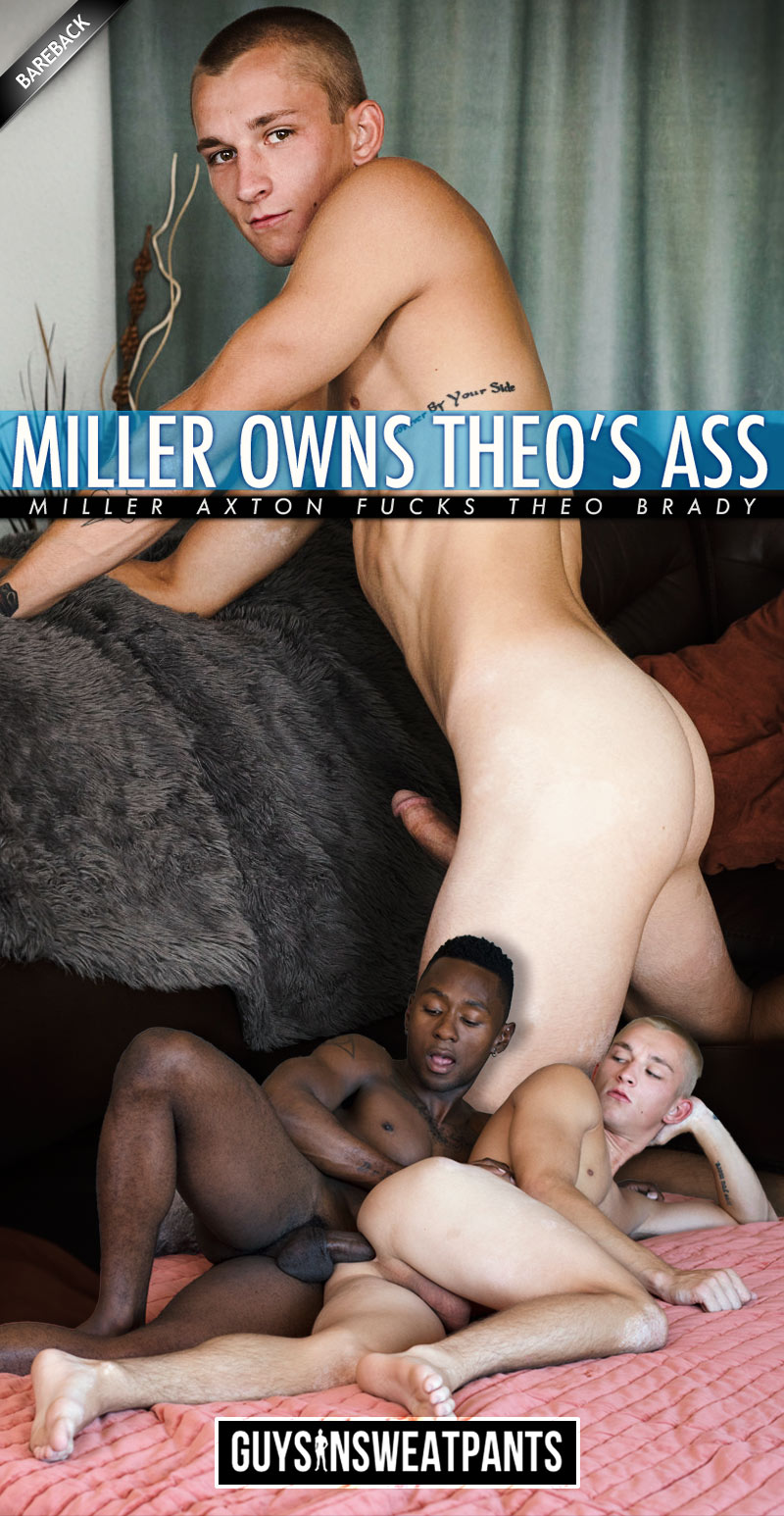 Miller Axton Owns Theo Brady's Ass at Guys In Sweatpants:
I don't know who was more excited when I told these two they'd be fucking. That's when knew it was gonna be a super hot fuck. And it was!
Theo Brady loves a big dick, and Miller Axton's 9-inches was exactly what he was wanting; long, hard, warm, and full of a load that he was determined to drain out.
The passion as Theo Brady climbed on top of Miller Axton and slid his huge cock in him is something you don't see often. The passion turned more aggressive as Miller threw Theo down on the bed and started pounding him hard. Miller even grabbing Theo's neck a few times to let him know who was really in charge.
There's nothing hotter than watching two dudes with 8″+ cocks passionately fucking. Then, one fucking the load out of the other like Miller Axton did to Theo Brady at the end.
You know the sex was great when you both just lay there at the end, covered in cum…smiling in ecstasy.
Watch Miller Axton Fucks Theo Brady at GuysInSweatpants