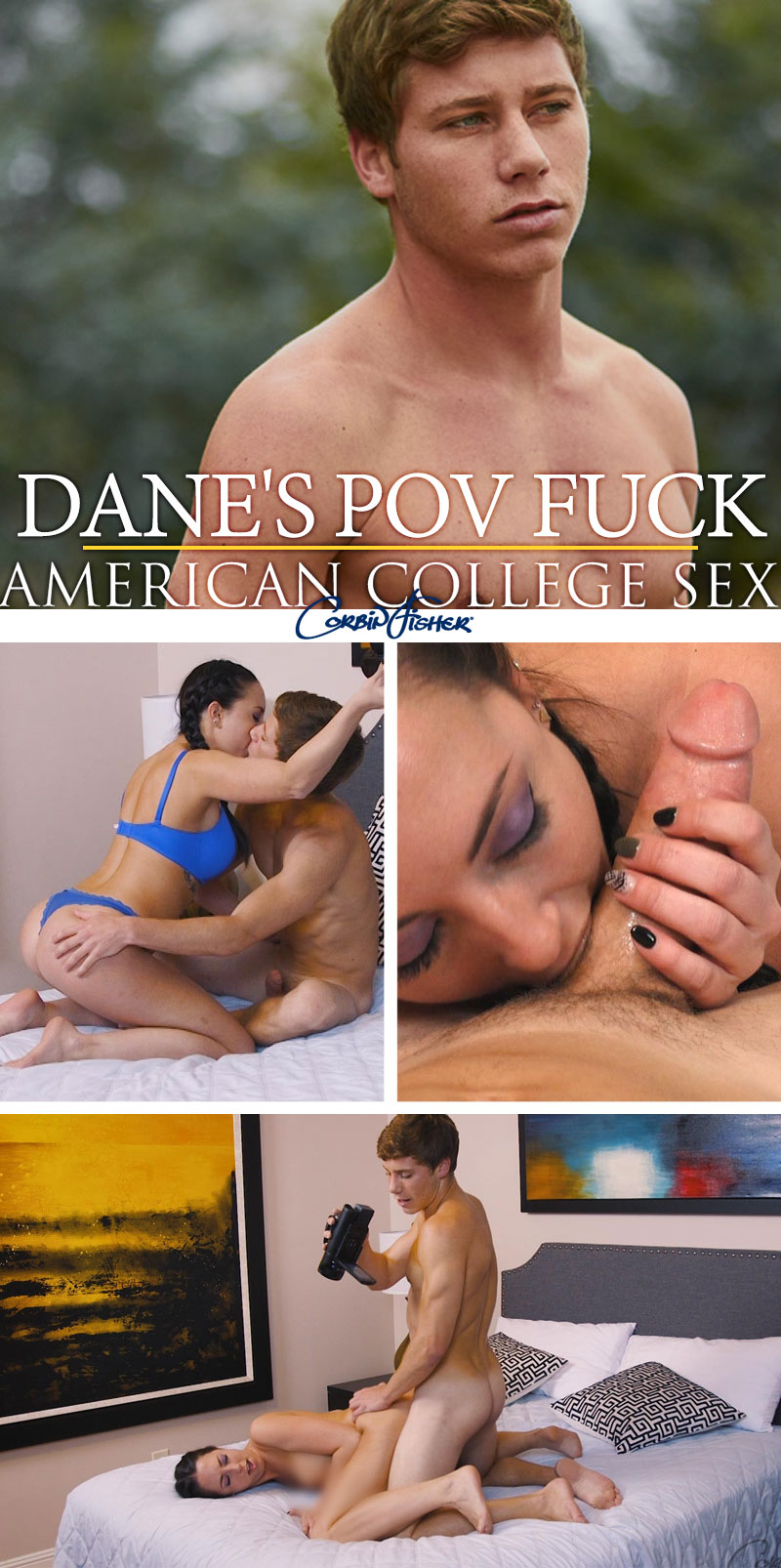 Picture it. Dane is sprawled out on your bed with a big, bulging hard-on just waiting for you to help him deal with it. Those sweatpants and his shirt come right off and he's ready for you to give him the oral attention that he craves, groaning as you lick his balls and swallow his cock, before he gets you ready for a pounding.
Dane is the sort of guy who likes to make sure that his lover gets every bit as much as pleasure as he does, so he takes control and makes sure that you're practically begging for it before letting you have what you want. His toned muscles tense and flex as he slides into you over and over again, taking his time to build up to a hot, intense fuck. The passionate, sweaty sex turns into him rutting deeply inside you until you lose control, and he covers you with his hot load.
You lie there dazed and panting – a perfect ending to a little afternoon delight with Dane.
Watch Dane at American College Sex