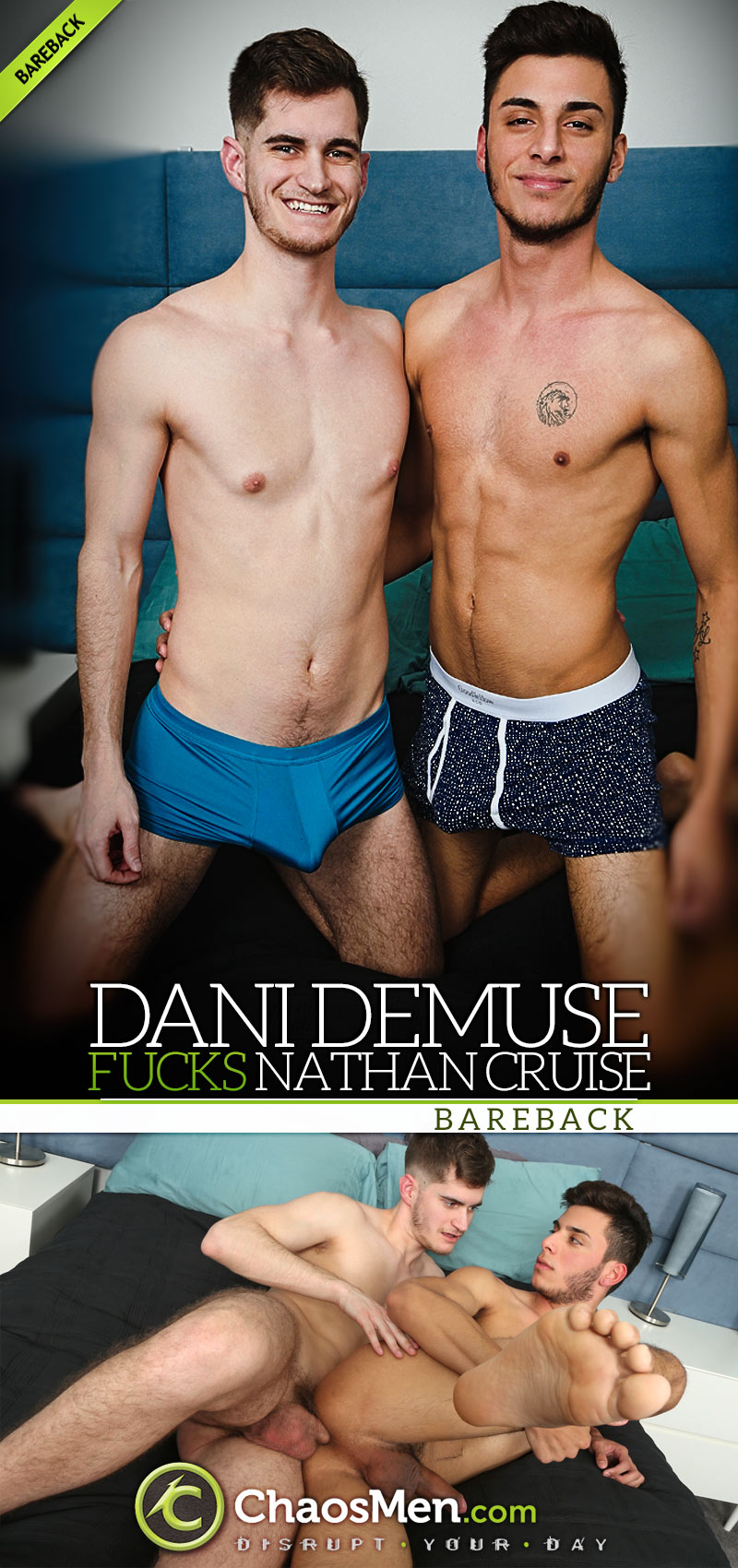 Dani deMuse Fucks Nathan Cruise at ChaosMen, Scene Summary:
I love when I have two models that can't keep their hands off each other before the cameras start recording.
This is Dani deMuse's first full-sex scene and he was worried that he might not have chemistry with his partner. Thankfully he was blown away. Even Nathan Cruise was happy to have a gay guy who just wanted to fuck his brains out.
Nathan had originally wanted to work with a straight guy and while Nicholas Duff was just that, he realized it was missing some passion that another gay guy could give him.
And there is plenty of passion here!
Dani deMuse seems amazed at how much he scored a hot boy to dominate and take charge of. Meanwhile Nathan Cruise was happy to give up control and play to his passive nature.
If you love videos where the models are naturally into each other, this video delivers!
Watch as Dani deMuse Fucks Nathan Cruise at ChaosMen