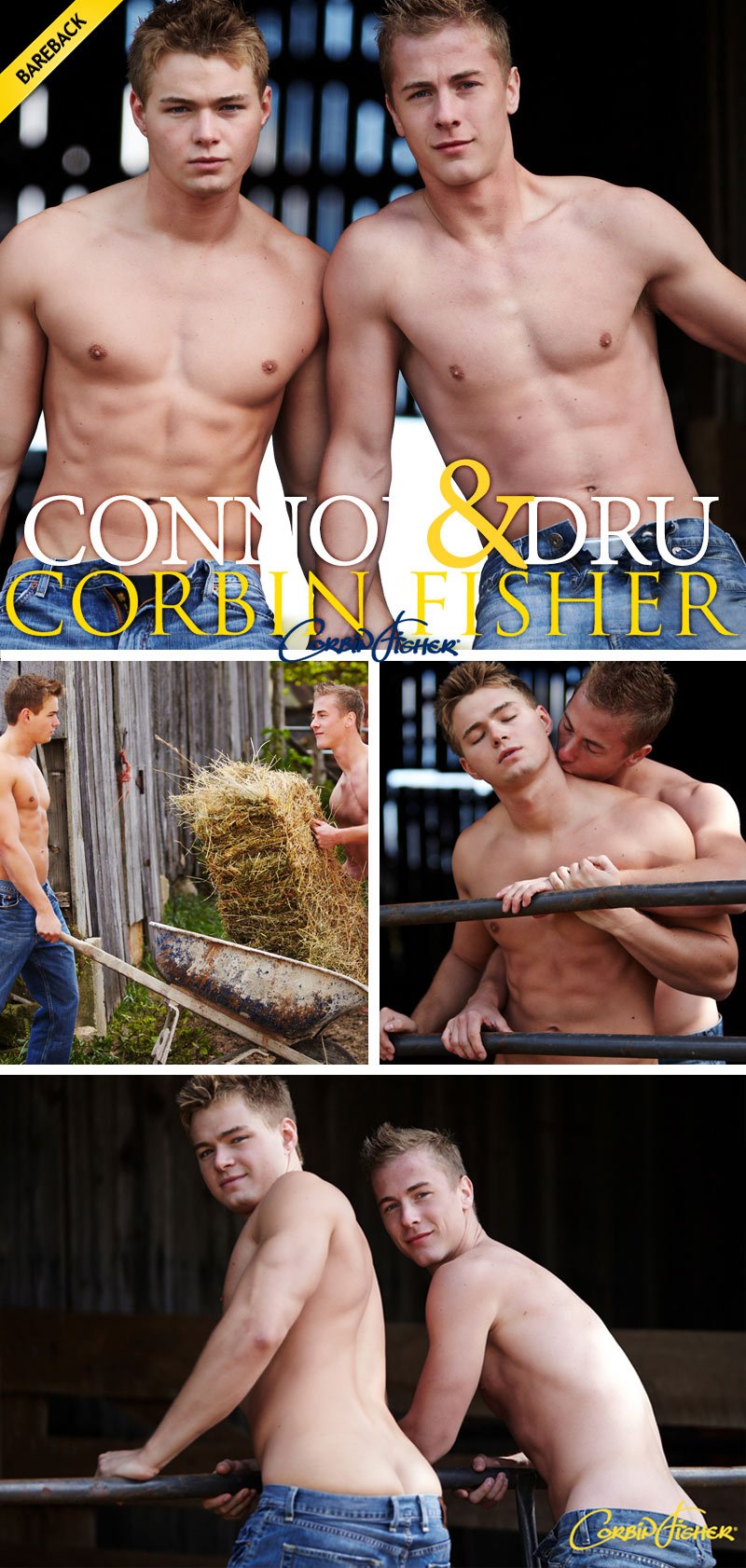 Connor and Dru at Corbin Fisher, Scene Summary:
After a long day of playing cowboy, Connor and Dru relax in the barn. Here these two cowpokes get to pokin' each other in the twilight!
After Dru sucks Connor's big cock and then Connor returns the favor, Dru rides the muscle god's big dick. Connor wants to get fucked by Dru's own thick cock. As a result, some slam-bang action that's sure to keep the other stallions awake all night!
Watch Connor and Dru at Corbin Fisher