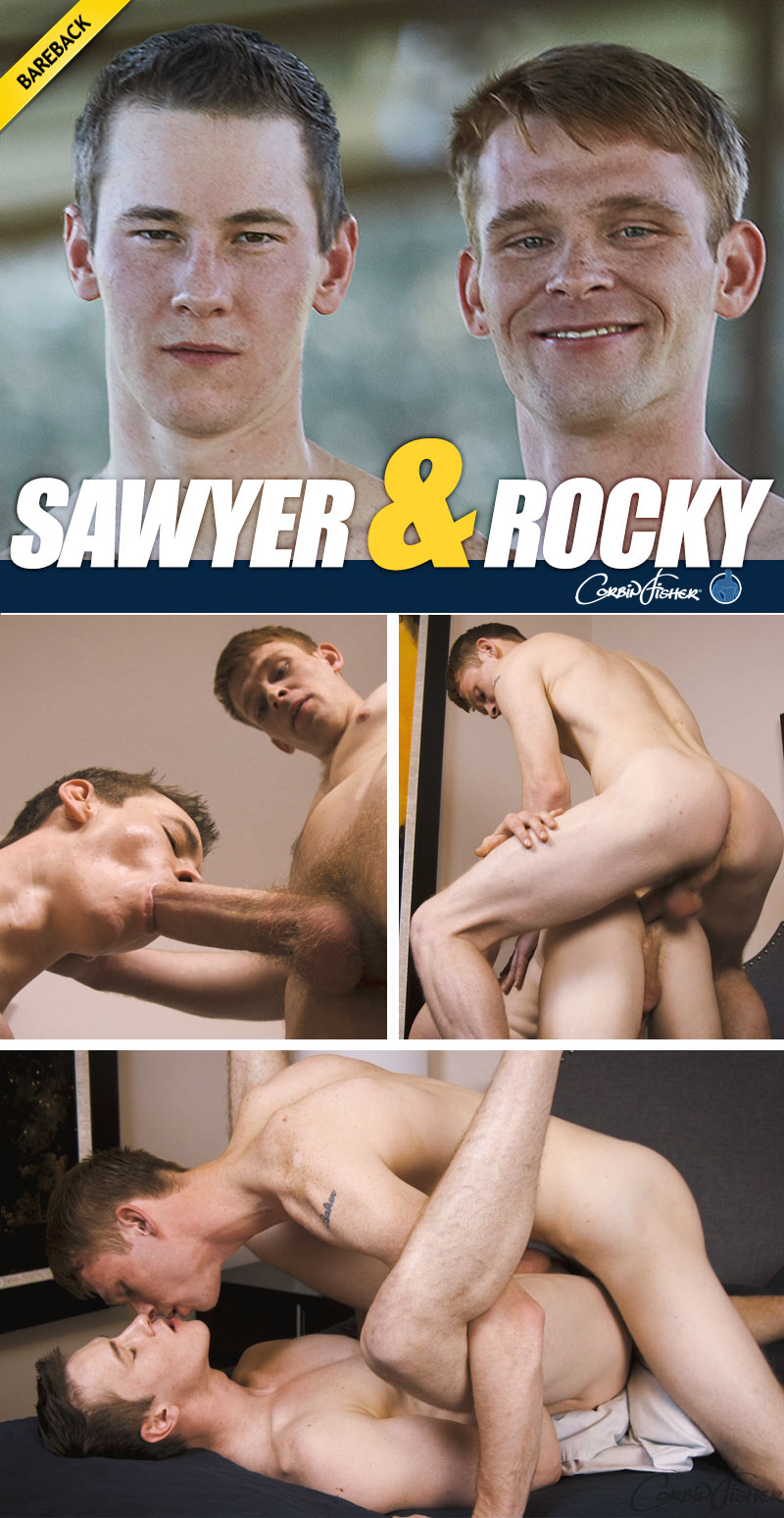 Sawyer Fucks Rocky at CorbinFisher scene summary
Rocky and Sawyer (a.k.a. Calhoun at ChaosMen) have a lot in common. Not the least of those things being that they're both tall, athletic, and have huge cocks. So, we knew they'd really be able to put on a hot show if we gave them a chance to bond!
Throwing around the football at the park quickly turns into Rocky on his knees back at the house. Sawyer loves the way Rocky is able to worship his massive member. Rocky loves a big, thick dick as much as the next guy, but he especially likes how Sawyer isn't afraid to take control and dominate his mouth with it!
After some hot face fucking, Sawyer bends Rocky over the bed. He then buries himself all the way to the hilt inside Rocky's tight ass! Rocky is definitely in the mood to let Sawyer have his way with him. So, this fuck is hard and gets both of them incredibly worked up. Rocky covers himself in a huge load, before Sawyer cums all over Rocky's ass and slides it up inside him.
Watch as Sawyer Fucks Rocky at CorbinFisher