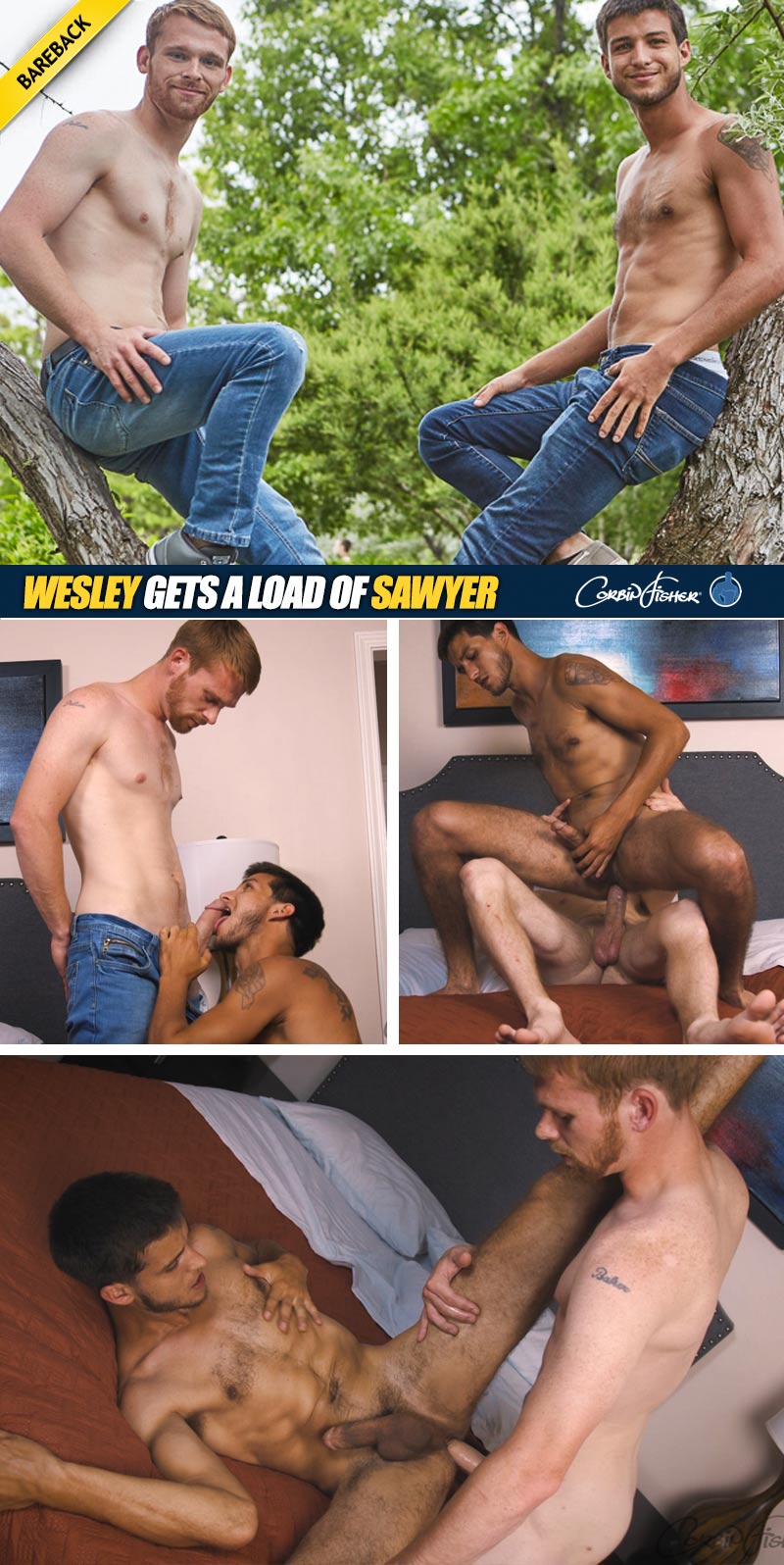 Wesley Gets A Load Of Sawyer at Corbin Fisher, Scene Summary:
Sawyer's (a.k.a. Calhoun at ChaosMen) pretty hung. Well, Sawyer's incredibly hung, I should say. He's definitely a fan of getting that beautiful cock sucked, too. But he's rarely found someone who can take all of him. Enter: Wesley, who is more than eager to give him his best shot.
These two sexy southern boys have immediate chemistry. Wesley looks right at home on his knees in front of Sawyer and his massive member, which he handles expertly.
Lean and hairy, these two look amazing together as they go at it – after getting Sawyer's cock nice and wet, Wesley is repaid by an aggressive rim job from Sawyer, before getting plowed! This huge cock takes Wesley to a whole new frontier of bottoming and both of them are in pure ecstasy, with Wesley's face pinned to the bed and Sawyer deep inside of him!
Watch Wesley and Sawyer at CorbinFisher.com