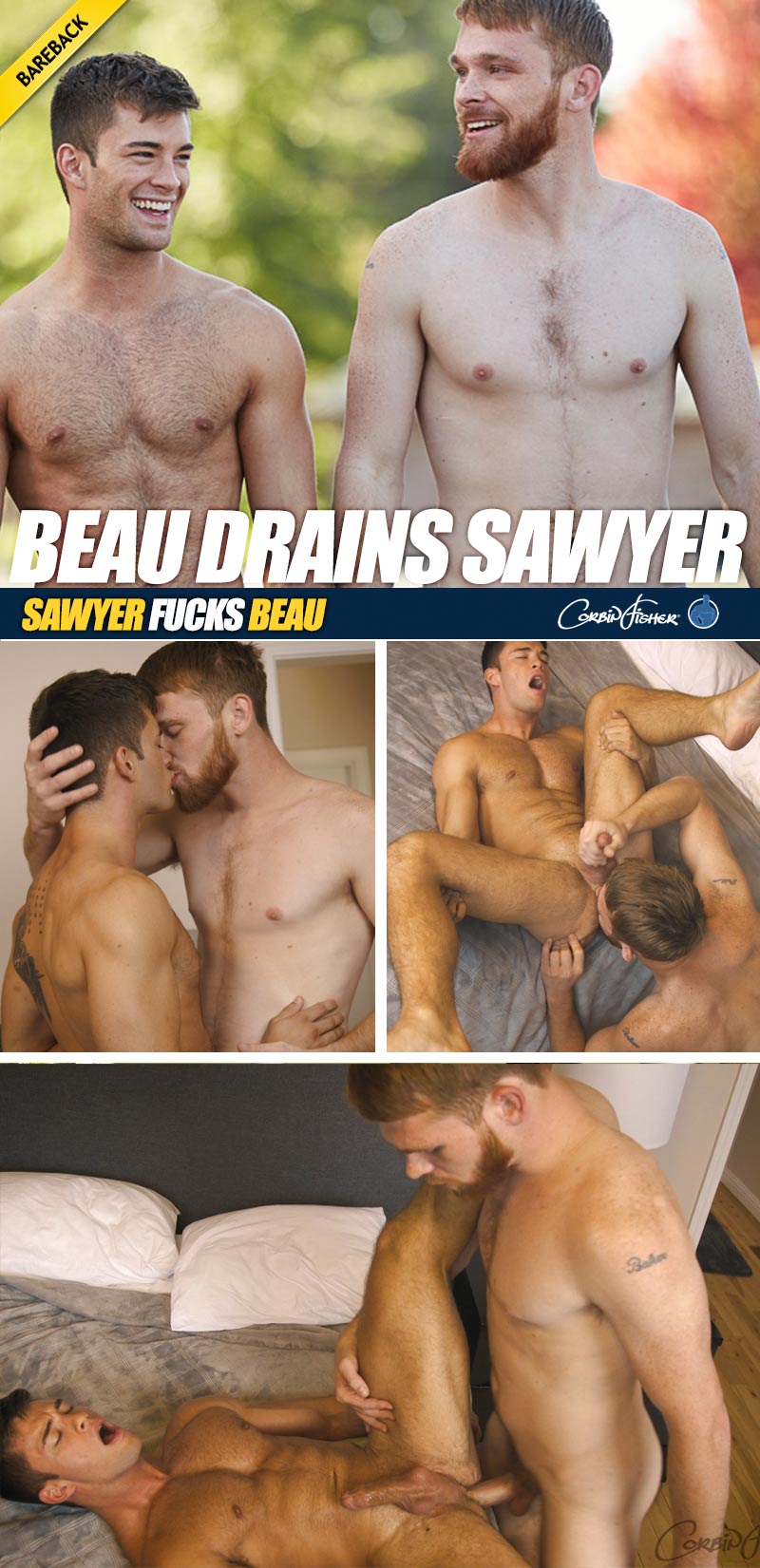 In a Corbin Fisher match-up between an amazing bubble butt and a huge cock, sparks are bound to fly! Beau is ripped and eager to please, and Sawyer (a.k.a. Calhoun at ChaosMen) knows just how to work that massive member of his to leave another guy weak in the knees.
Beau had the pleasure of welcoming Sawyer to Corbin Fisher back in April. Both of these studs have only gotten better with time, so we thought it was time for a rematch!
Sawyer starts by worshiping Beau's cock, balls, and hot hole, before mounting him and fucking him for everything he's worth, until Beau blasts his load all over the bed and then sinks to his knees to take Sawyer's cum in his mouth!
Watch as Sawyer Fucks Beau at Corbin Fisher